How To Play Cyberpunk 2077 In VR Using The VorpX VR Mod For FREE On Oculus Quest: – 5 Steps <5 MINs.
Are You Ready To Jump Into The Spectacular Night City Of Cyberpunk 2077 In VR? With The VorpX VR Mod, You Can Now Play Cyberpunk 2077 On Your Quest 1 & 2 For FREE In Just 5 Easy Steps That Takes Less Than 5 Minutes!
Many gamers have longed to experience the world of cyberpunk 2077 in VR, but thanks to the VorpX Cyberpunk 2077 VR Mod, this is possible on the Oculus Quest 2 for absolutely FREE.
So, In this guide, we will show you how to get started with the VorpX VR Mod, and In just 5 steps and under 5 minutes, you can be exploring the neon-lit streets of Night City and experience one of the most highly anticipated games in VR on your Quest 1 & 2
We will also provide some tips and tricks so that you can fully immerse yourself in this sci-fi adventure.
So, let's dive right into it and see how easy it is to start playing Cyberpunk 2077 on your Oculus Quest 2 for FREE!
This guide works for all versions of Cyberpunk 2077; Steam, Epic Games, and GOG
"Play Cyberpunk 2077 On Oculus Quest For FREE"
If You Wear Glasses Then this'll Definitely Help: The 4 Best Glasses Accessories For Oculus Quest 2 (2023)
Here's How You Can Play Cyberpunk 2077 On Oculus Quest 1 & 2
Download Or Update Cyberpunk 2077
Download The VorpX VR Cyberpunk 2077 Mod
Configure The Cyberpunk 2077 VorpX VR Mod
Choosing The Method: Wired Or Wireless
Voila! Play Cyberpunk 2077 Oculus Quest 1 & 2 Using The VorpX Mod
Yes, that's it. That's all you need to do to play Cyberpunk 2077 in VR On The Oculus Quest 1 & 2 For FREE Using VorpX!
Requirements For Playing Cyberpunk 2077 On Oculus Quest
The first step towards immersing yourself in the world of Cyberpunk 2077 on Oculus Quest is making sure your system meets the minimum requirements for optimal gameplay.
To run Cyberpunk 2077 on your Oculus Quest 2 headset, we recommend that you meet the minimum 1440p specs for the game:
Intel Core i7-4790 or AMD Ryzen 3 3200G CPU
Nvidia GeForce RTX 2060 (or AMD RX 5600 XT)
12 GB RAM
6 GB VRAM
70 GB SSD storage
Windows 10 64-bit
If you want to play Cyberpunk 2077 in VR smoothly then here's our recommendations:
STEP 1: Download Or Update Cyberpunk 2077
To start off, go to Steam, Epic Games, or GOG to download the latest version of Cyberpunk 2077 and if you already have it installed then make sure it's updated.
STEP 2: Download The VorpX Cyberpunk 2077 VR Mod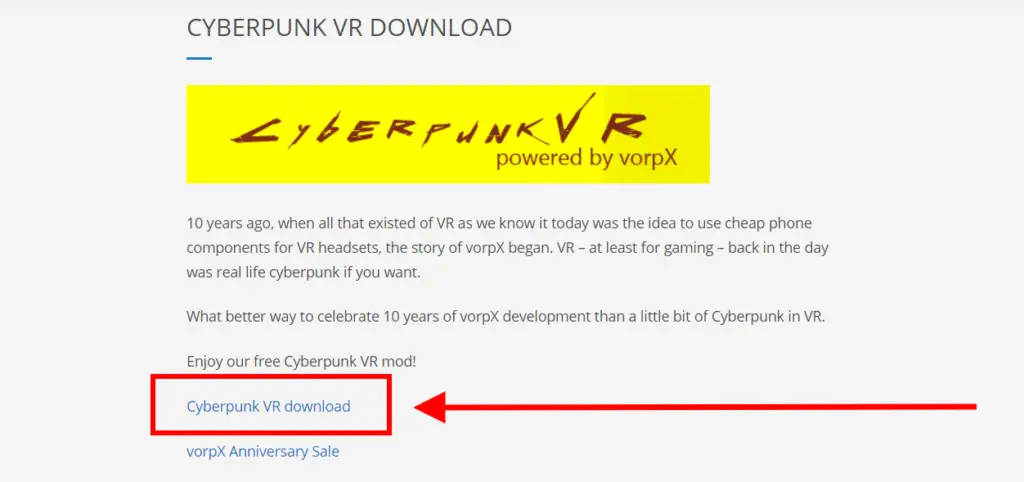 Now, we need to Download the Cyberpunk 2077 VR mod from Vorpx's website.
STEP 3: Configuring the Cyberpunk 2077 VorpX VR MOD
The installation process for the mod can be complicated, so make sure to follow each step properly!
Here's How To Configure the Cyberpunk 2077 VorpX VR MOD
1. First, Locate the VorpX Mod File then unzip the file using WinRAR or 7 zip
2. Then, Double-Click On The "CyberpunkVR_Setup.exe" File.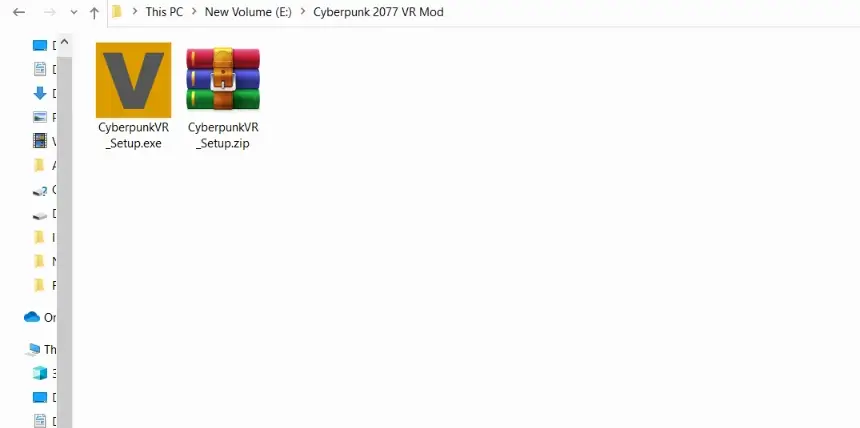 3. Now, you need to Locate your Cyberpunk 2077 installation folder. To do this, go to your Steam library > right-click on Cyberpunk 2077 > Select 'Manage' > then 'Browse local files' to know the location of the game files on your PC. After locating the files, click on "OK"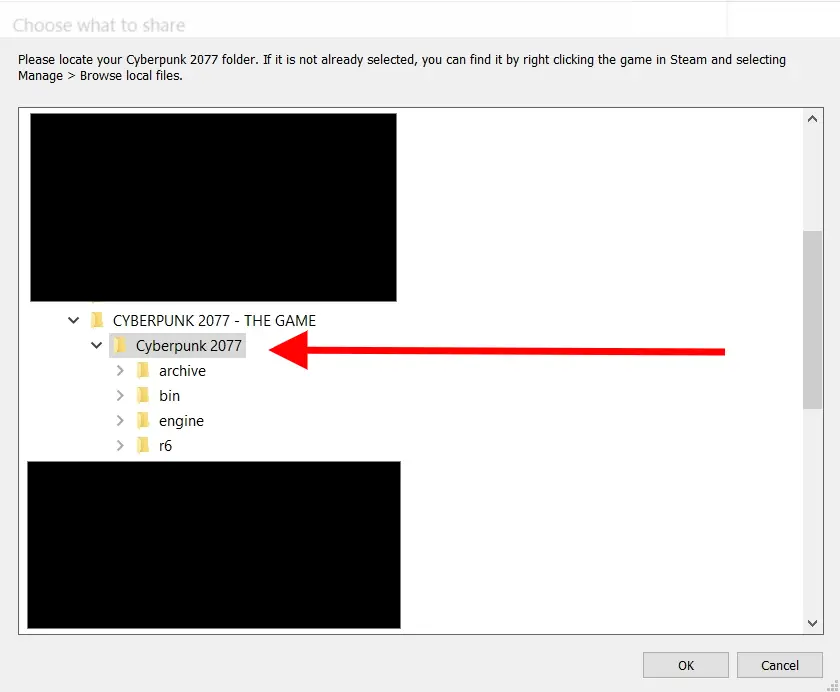 4. And Then Click On Next. When you finish running the setup, enable the "Start Cyberpunk VR Config" and click "Finish".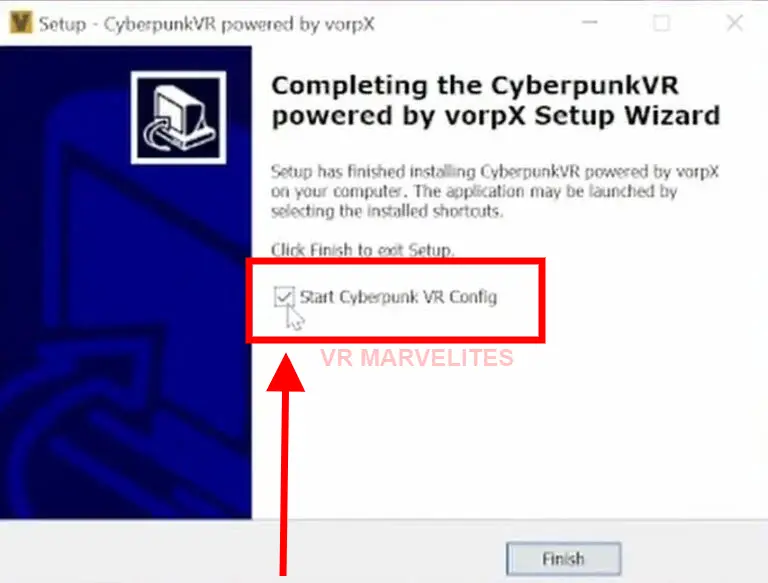 Step 4: Choose the Method: Wired or Wireless
Method 1: OCULUS LINK – The Wired Method But More Stable Gameplay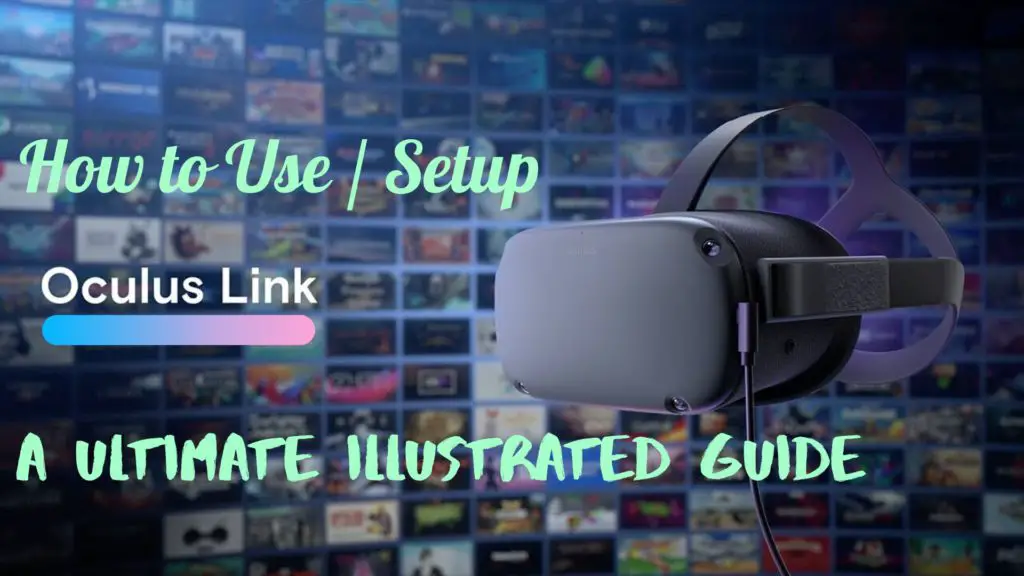 Let's talk about the easiest way to Play Cyberpunk 2077 on Meta Quest and that is to use the Oculus Link.
Oculus Link is a feature that transforms your Oculus Quest or Quest 2 headset into a PC VR headset. All you need is a VR-capable PC and an Oculus Link cable.
But There's a significant question: How to use the Oculus link with Oculus quest 1 & 2? and How to Use Oculus Link with Steam? 
So, I thought why not make the Best and Ultimate illustrated guide on How to use Oculus Link that will leave no space for confusion.  
Click here to know How to Use Oculus Link with Steam VR
Click here to know How to Use Oculus Link on Mac (if you are using MAC) 
This guide will help you Step by Step on How to play Cyberpunk 2077 VR on the Oculus Quest with the help of the Oculus link. 
You can also increase the Oculus Link Graphics Quality if you want.
Method 2: Oculus Air Link – The "FREE" Wireless Method But Stable Gameplay Depends On Certain Factors
You can play Cyberpunk 2077 without sacrificing quality, graphics fidelity and without any wires as it's the BEST wireless method to play Cyberpunk 2077 VR on your Oculus Quest. And that is to use the Oculus Air Link
It only takes 3-5 minutes to get it all set up and this is the Ultimate, comprehensive, and Illustrated guide on How to Play Cyberpunk 2077 On The Oculus Quest 1 & 2 Using Oculus Air Link
You don't have to jump from article to article and video to video, this is the one-stop post on Playing Cyberpunk 2077 Using Air Link properly without any errors. 
*Oculus Air Link Requirements*
To use Air Link, our PC must meet the minimum specifications for the Oculus Link.

Make sure you have a PC solid enough to run the VR games properly. Also having a high-powered PC is not enough but the most important aspect to play Cyberpunk 2077 on your quest wirelessly is the

quality & speed of the Wi-Fi network

.

The WiFi connection must be 5 GHz.

I personally recommend having a specific router like the ASUS AX5400. In which only the Meta Quest 2 is connected wirelessly.
Which Method To Choose To Play Cyberpunk 2077 VR On Oculus Quest?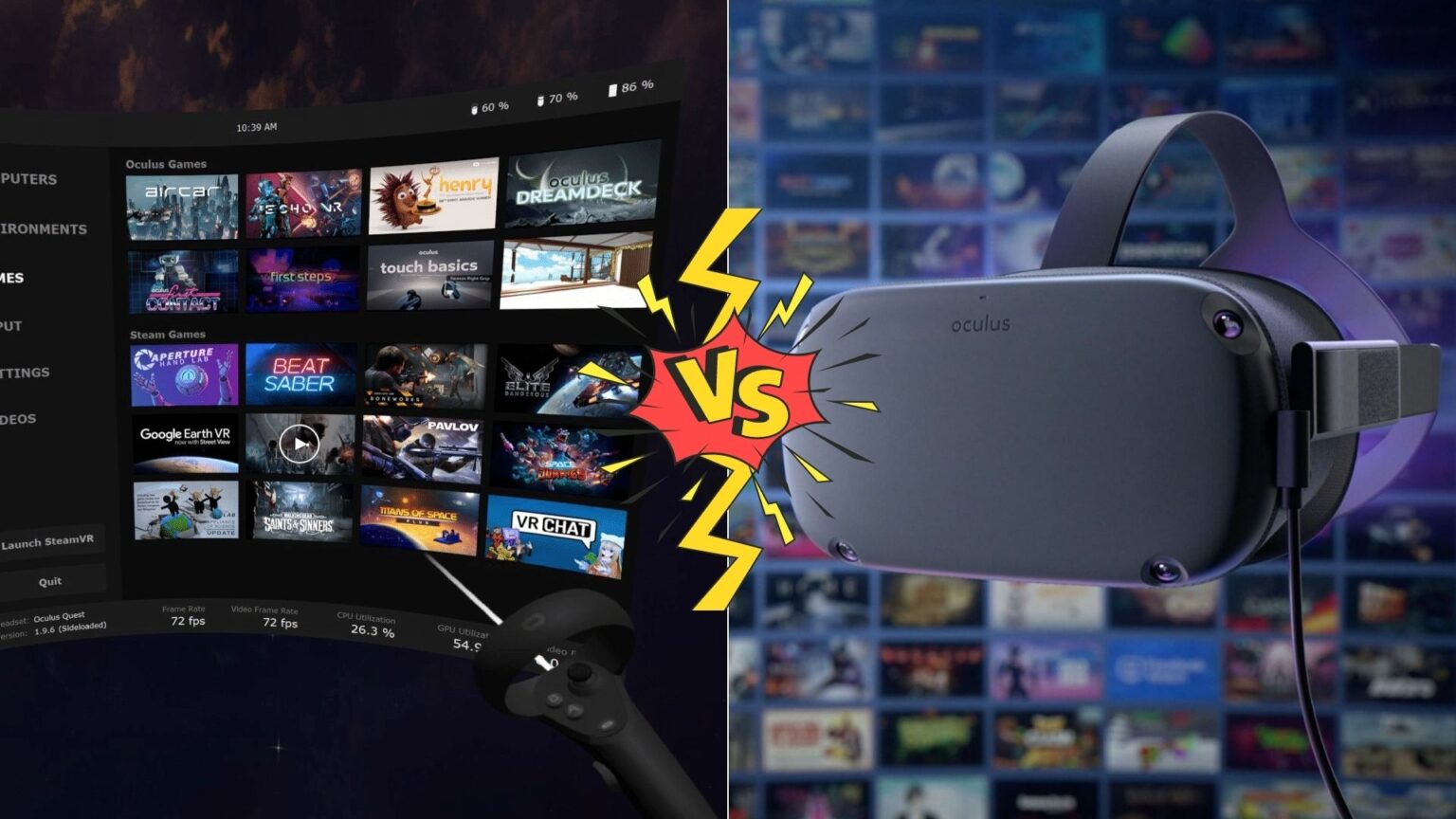 If you're getting confused about which method to choose to play Cyberpunk 2077 on your Quest 2 then here are comparisons between each method:
Your experience using Air Link to play Cyberpunk 2077 on your Quest varies hugely depending on your PC's Specs, your router, and the physical format of your area.
Something as simple as a wall in between your Quest and your router might create chaos with the wifi signal from time to time, indicating you may experience stutters.
You can depend on Oculus Link to give you a strong experience with no latency till the end. It's nearly just as good as playing on any kind of other PC Virtual Reality headset.
Air link, on the other hand, continues to be excellent from a technical standpoint, however, your FPS and Latency will depend on the speed of your internet connection.
IN SIMPLE WORDS:
If you have Amazing WiFi speed and there's no distraction to block your connection between your Quest and WiFi, then you should definitely go for Air link.
But If your WiFi doesn't provide a constant connection or there is some blockage, then you should go for Oculus Link Cable for smooth VR gameplay without latency
*But make sure you have enough PC configuration to play Cyberpunk 2077 in VR directly on your Quest via Oculus Link or Air Link.
STEP 5: Playing Cyberpunk 2077 In VR Using The VorpX Mod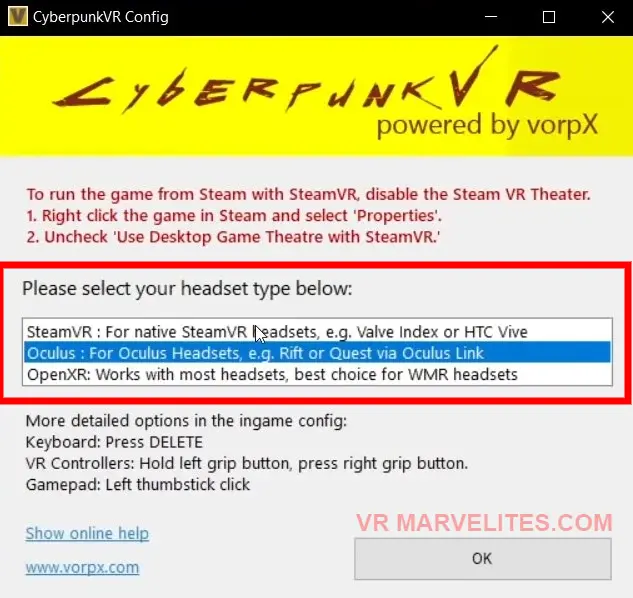 Now, all you need to do is; In the Cyberpunk VR config menu, select the VR headset > "OCULUS"
Put on your Oculus Quest and connect it to your computer using Oculus Link Or Air Link.
And Finally, hit the play button and grab your flat-brimmed hats and cybernetic implants, it's time to jump into the neon-tinged future of Cyberpunk 2077 in VR!
Boom, that's it! You're all set to play Cyberpunk 2077 VR on your Oculus Quest 1 & 2 For Absolutely FREE thanks to the VorpX VR Mod.

Cyberpunk 2077 VR VORPx CONTROLS
Here are the Controls in a Visual Form: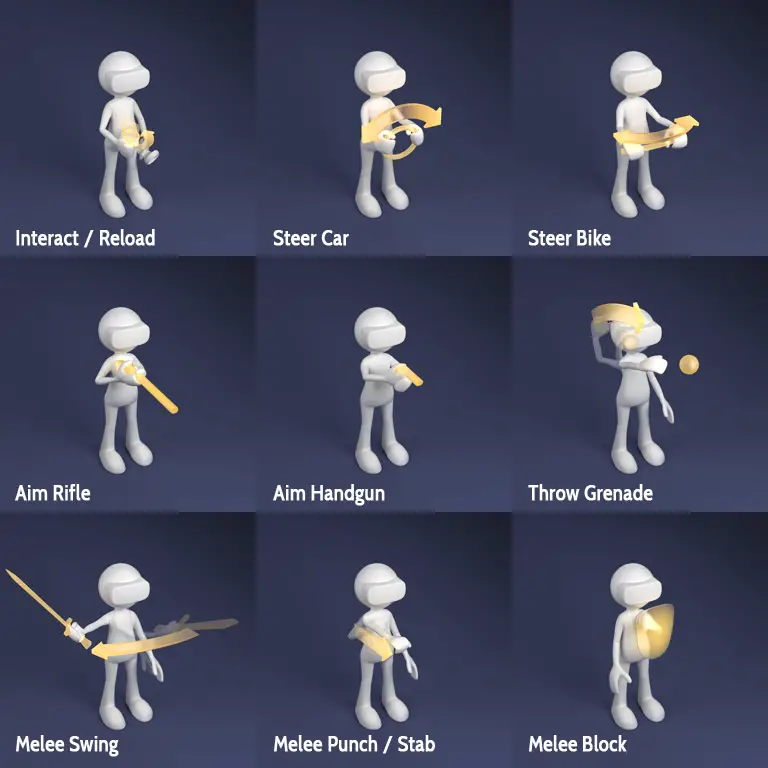 12 Tips, Tricks & Settings For Playing Cyberpunk 2077 In VR
Here are some tips & tricks which will help enhance your experience while playing Cyberpunk 2077 in virtual reality using the VorpX VR Mod:
Ensure your

play area is free

from any objects that could cause distractions or obstructions while playing. If you don't want to move around too much while using your headset, consider getting a swivel chair that can rotate 360 degrees and make it easier for you to turn around without taking off the headset.


It is advisable not to enable Motion Blur or Depth of Field settings as they may cause motion sickness.


It's important that you adjust the IPD settings on your headset. IPD stands for Inter-pupillary-Distance, and it's the distance between your eyes that needs to be adjusted based on your individual measurements.

Failure to do so will result in a lower-quality gaming experience due to blurry visuals and potential motion sickness.


Audio is an integral part of a great immersive experience, so make sure you have some good quality headphones or earbuds connected when playing in VR so you can hear all of the details within the game world more clearly and accurately.


Take frequent breaks after 10-15 minutes especially if you are new to VR gaming as it can lead to discomfort & motion sickness.


Always start at lower-level graphics settings, and slowly increase them step by step until you reach a comfortable level while still maintaining good performance. This way you can avoid any weird issues which may arise due to mismatched settings.

Reducing objects' draw distance, shadows' draw distance, water reflection quality, and levels of detail can help boost performance without causing too much visual degradation.


Take advantage of the stereoscopic 3D view offered by VR to get a better idea of your environment and the surrounding area. This can help you to spot any hidden enemies, loot, or helpful items that you may have missed while playing in traditional 2D mode.

The VR perspective also allows you to take in a larger field of view in order to get a better understanding of the space around you and plan accordingly.


Make sure your VR headset is comfortable and properly adjusted before starting each game session as an uncomfortable headset can easily cause fatigue and headaches which can impact your game experience negatively.

You can also invest in some additional accessories like Grips or Headstrap or a battery pack to extend your playthrough and for a more immersive experience.


After each battle or mission, take some time to review your performance and assess areas where you could improve such as how quickly you responded when enemies appeared, how well you managed your inventory, etc…

This will help you become better at

problem-solving

and making more thoughtful decisions during tense situations.



Aim carefully when shooting

firearms since bullets travel along a slightly different path depending on whether they are fired from traditional 2D or virtual reality 3D mode due to the improved accuracy of 3D mode which comes with greater immersion offered by VR headsets.


Utilize non-conventional weapons such as Katanas or Monowire since these options offer interesting new ways for exploration without compromising stealthy objectives or having

direct combat confrontations with enemies

.


Pay attention to sound cues as audio cues can be particularly useful for navigating various menus using voice commands as well as figuring out what enemy threats are nearby based on their sounds alone even if they're outside of your field of vision.
By following these simple steps & tricks one can easily set up their Oculus Quest headset and start exploring and experiencing Night City like never before!
So there you have it! The complete guide on how to play Cyberpunk 2077 In VR On Oculus Quest using VorpX VR Mod.
Aside from exploring Night City and its inhabitants at your leisure, there are also many other activities available for you in-game.
Such as completing main story missions, side quests, customizing your character with implants and cyberware upgrades – all while experiencing some truly breathtaking visuals!
So why not try out Cyberpunk 2077 VR today? With our simple steps and a few minutes of setup time, you can be up and running in no time on your very own Oculus Quest 2.
And Many thanks to the VorpX Team, who created this VR mod and provided it for FREE as the 10-year celebration.
Don't forget to comment below with any suggestions or ideas you may have for future guides. We love hearing from our readers and subscribers!
Finally, be sure to subscribe to our YouTube channel for more awesome content like this. Thanks for reading, Until Then STAY STRONG VR ARMY!