Air Link VS Virtual desktop Comparison On Oculus Quest 2 | Which One Is Better?
Following the availability of the Air link, I decided to do a quick comparison between the Air link VS Virtual desktop on Oculus quest 2.
In the v28 update for the Oculus quest 2, the new "Air Link" was shown off, which enables the streaming of PC VR content and games to the Oculus Quest 2. So we decided to do a little test/comparison on Air Link VS Virtual Desktop. 
Which one should you choose? and whether you should wait before using Air link and buy Virtual Desktop? Many of your questions will be answered in this to the point post.
So keep reading…
"Air Link VS Virtual Desktop"
The Settings and Equipments That I Used
For doing this comparison, I set the 2 applications with the same type of parameters whether for the bandwidth or the bitrate.
So that the comparison remains relevant with the greatest number of users, I stayed on fairly classic equipment: Laptop RTX 2060 and WIFI 5.
Air Link v/s VD: Latency
First of all, to begin with, I did not see a big difference in latency between the 2 methods
In both cases, I had between 29ms and 35ms of latency with an average of 32ms on Air Link and 33ms on Virtual desktop.
We are therefore within the margin of error and these results largely allow us to play in good conditions.
Air Link v/s VD: Image Quality
After checking the latency, I went to a test concerning the image quality and there, to my astonishment, I could see a difference against the air link.
As you can see in the image embedded above, you can see that the image quality of Air link is a little blurry compare to virtual desktop.
Finally, I checked the fluidity of the two methods knowing that for the moment the air link does not yet allow to display of 120 images per second when the Virtual desktop allows it.
Overall, I had better performance on Virtual desktop with a higher average FPS but I also had a few jerks at times.
The Air link side, was a bit less fluid but still stable which allowed me to go higher on the adjustment side and approach the image quality of the Virtual desktop.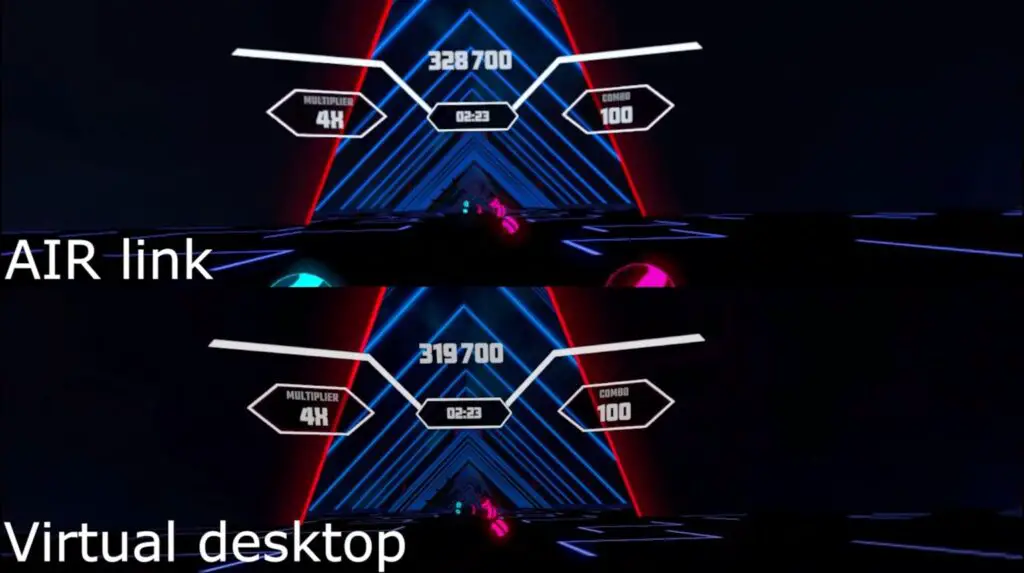 Conclusion: Which One Should You Choose?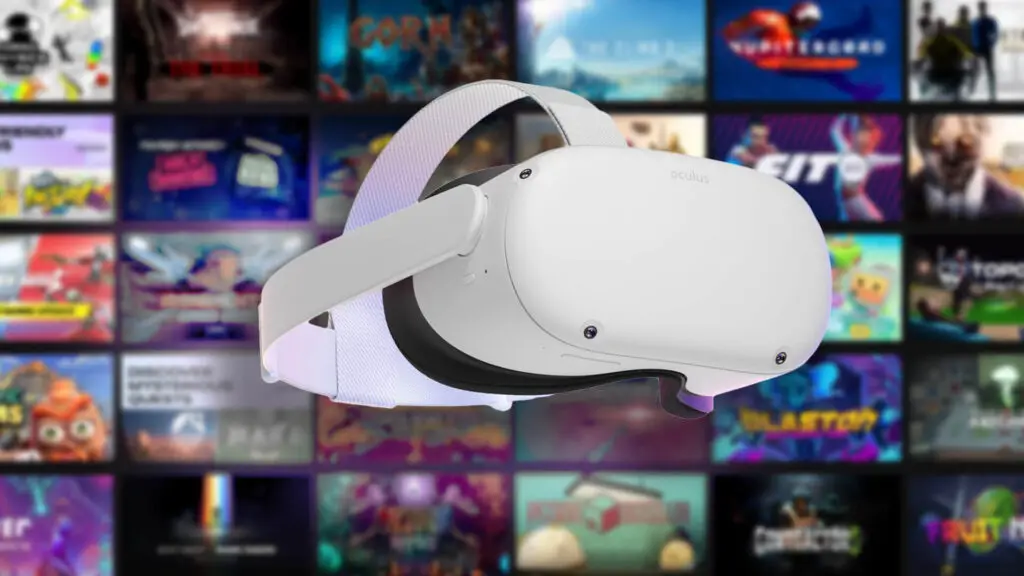 To summarize: For the moment, whether it's fluidity or image quality, I find Virtual desktop a bit better.
However, Virtual desktop is paid while Air link is FREE and some titles do not work on it.
This is why I find the Air link to be an excellent solution, especially it is still in the beta phase.
Which One Should You Choose?
Here is the answer: If you already have virtual desktop, this is still a great solution for playing PCVR games over WiFi.
Still, if you haven't bought it yet, I think it's better to skip it and settle for the Air link.
If you choose Virtual Desktop then here's a Step by Step Super Easy Guide: How to Play Steam VR Games on Oculus Quest Wirelessly Using Virtual Desktop
Read Next:
How to Sideload Oculus Quest 1 & 2 Using SideQuest: Windows & Mac | 2021