Resident Evil 4 VR Is Droping On Halloween To Make The Occasion More Scary!
Resident Evil 4 VR Exclusive To Quest 2 Is Reality! We Waited Weeks For Any News On The VR Version Of Resident Evil, Capcom Blows Everyone Away And Throws The Official Announcement Of The REMAKE Of Resident Evil 4 On Quest 2 In Our Face!
Resident Evil 4 VR is undoubtedly one of the most anticipated titles by the Oculus Quest community and also the biggest surprise of the Resident Evil Showcase which took place earlier this year.
Unveiled more concretely at the Oculus Gaming Showcase a few days later. And now, this huge port, which embraces virtual reality for the first time, confirms that it will indeed arrive before the end of the year on Oculus Quest 2.
Oculus just announced its official release date. On October 21, we will be able to enjoy this great title in virtual reality. Remember that it will be exclusive to Oculus Quest 2 headsets.
With the announcement of the release date, we have a new video where we can see the game in action.
Well yes, there is no trick, there is no mod and there is no deception! As you can see in the trailer, full vr support has been given to oculus touch controller and all objects in the game world!
Arriving just for Halloween, it seems an ideal setting to enjoy or suffer this horror title in virtual reality.
It is surprising that Facebook did not save this ace up their sleeve for the Facebook Connect that will be only a week later.
In This Post:
Related:
GTA 5 VR – How To Play GTA 5 VR On Oculus Quest (FREE)
Resident Evil 4 VR: The Gameplay
Resident Evil 4 VR will offer completely redesigned interactions adapted to Oculus Touch. Items will have physics and can be picked up naturally.
The management of the arsenal has also been reviewed and weapons can be entered directly from Leon's body without having to go through the menu.
Resident Evil 4 VR: Accessibility Options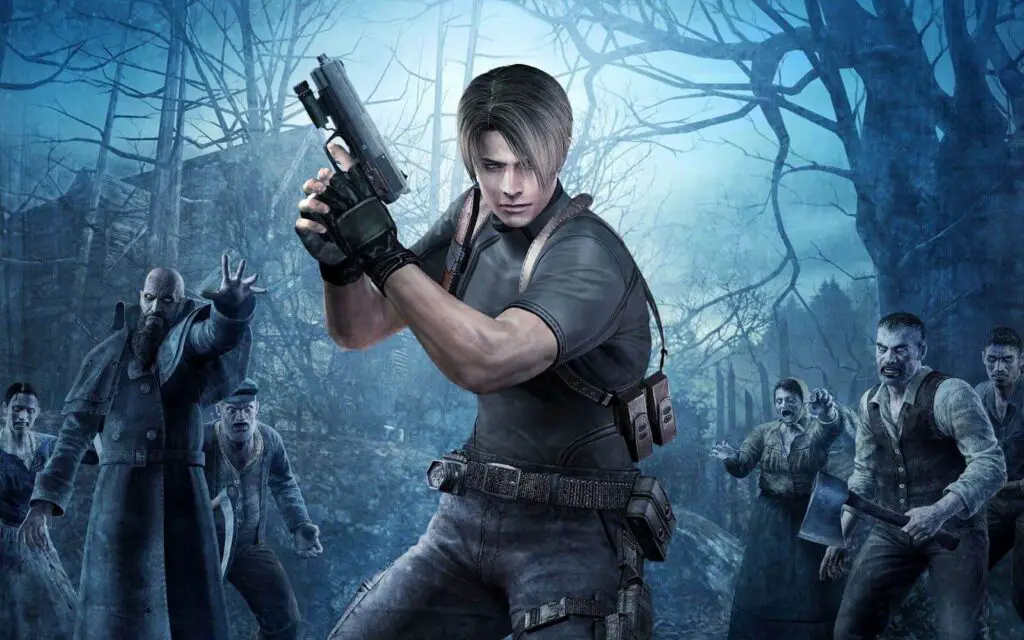 Accessible to all players, RE 4 VR will also have several gameplay options with free movement for regulars and teleportation for the most sensitive.
Note that it will even be possible to be able to play seated.
Suggested:
3 Methods – How To Play Skyrim VR On Oculus Quest 1 & 2
A Message From Oculus
In addition, Oculus took the opportunity to detail some playable aspects that this version will incorporate, to adapt it to virtual reality.
The studio in charge of bringing this Capcom title to virtual reality is Armature Studio, and as Oculus details, they have done intensive work to make its gameplay fully immersive
The Oculus-Tober?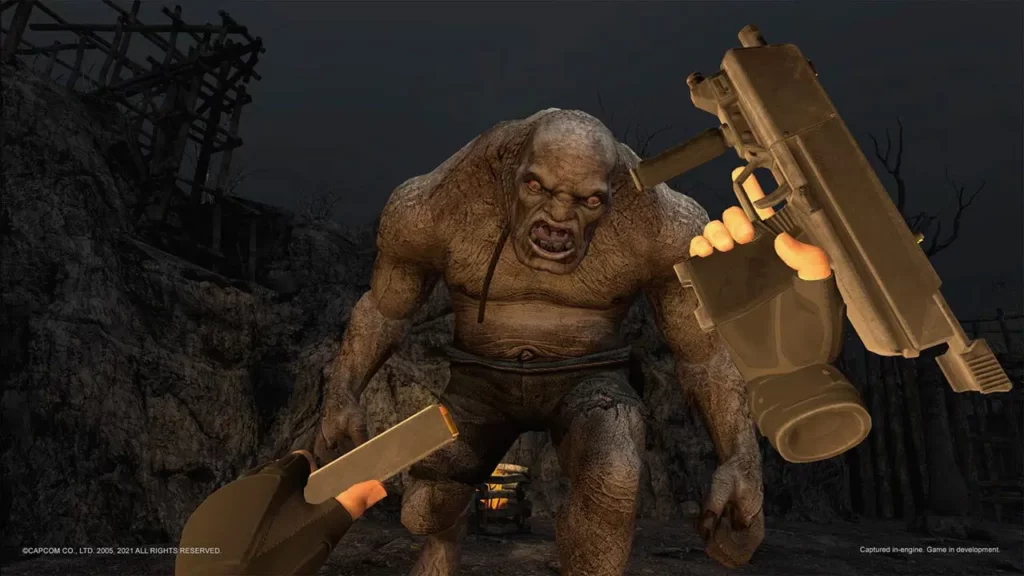 It seems that this coming October is going to be exciting for Oculus users. With the release of the Lone Echo II, the release of Resident Evil 4 VR, and Facebook Connect, it's clear that Facebook wants to demonstrate its dominance in the home virtual reality market segment.
Will you buy Lone Echo II, Resident Evil 4VR or both?
Suggested:
How To Play DOOM In VR On Oculus Quest 1 & 2 EASIEST Method
While some gamers are still struggling to digest the absence of VR mode in Resident Evil 8 Village, the wait is finally over thanks to the Oculus Quest 2.
Available from October 21, 2021, remember this is an exclusive Oculus Quest 2.
If you're super excited, know that it is possible to add Res4 VR to your wish list. Here's the link.
As we already knew, only the latest version of the standalone VR headset from Oculus will be able to run the game.
Owners of the Oculus Quest 1 will therefore not be able to embark on the VR adventure.
So far, games that exclude the first Oculus Quest are rare, but it may well become more consistent in the future, as the technical specifications of the first model begin to be limited.
I'm not going to miss Resident Evil 4 VR, what about you? Drop your opinions in the Comments section. Until then STAY STRONG VR ARMY!
Suggested:
Alien Isolation VR – How To Play Alien Isolation In VR On Oculus Quest 1 & 2