How To Play Roblox In VR On Oculus Quest 1 & 2 On MAC Using 5 EASY Steps In <5 MINs
This Is The Quickest, Easiest, And The Full Guide On How To Play Roblox In VR On The Oculus Quest 1 & 2 Using Oculus Link On Mac In 5 Min Max…
Roblox is an online gaming platform with over 200 million monthly active users. It's available on pretty much every gaming platform, but what about Roblox in VR? Can you play Roblox VR on Oculus Quest on Apple's macOS?
The answer is YES! You can play Roblox in VR on Oculus Quest on Mac using just 5 steps that will take you only 5 minutes Max!
The best part about Roblox is that it's free to play! You can sign up for a free account and start playing games right away and with Quest, you can explore hundreds of virtual worlds and interact with other players in real time.
But Using the Oculus link on Mac is a little bit tough, As it contains more steps to follow, and only Certain Mac PCs are supported because of the GPUs as of now.
And the MacBook Air is not supported because it uses integrated graphics and not a graphics card.
Promotion: 3 Months FREE Audible Membership only for VR Marvelites Readers!
"Roblox VR On MAC"
So Here's How You Can Play Roblox VR On The Meta Quest 2 On Apple MAC
Install Windows 10 on Mac using Bootcamp Assistant
Install Or Update The Roblox App
Setup Oculus Link
Connect Your Oculus Quest Headset & Enable Oculus Link
Select Your Desired Roblox VR Game
Voila! Play Roblox in VR + Basic Things To Note
Yes, that's it. That's all you need to do to play Roblox in VR on Oculus Quest 1 & 2 (MAC)!
*Requirements For Playing Roblox VR On MAC*
In order to check if your MAC is supported or not for the Oculus Link, please read this post: How To Check If Your Apple Mac Supports Oculus Link Or Not? | 2 Step Process.
So, if your MAC supports Oculus Link and has supported GPU, then keep reading and follow the steps, I guarantee you that, the Oculus link will run perfectly on your MAC.
Step 1: Install Windows 10 on Mac using Bootcamp Assistant
In order to Play Roblox VR On Your MAC and use the Oculus Link, you need to install windows 10 using BootCamp assistant.
Please see the above-embedded video. The video explains each step in detail. The Bootcamp assistant will act as a windows 10 pc on your Mac. 
Don't worry it won't overwrite your MacOS and it is very safe to use.
STEP 2: Install Or Update The Roblox App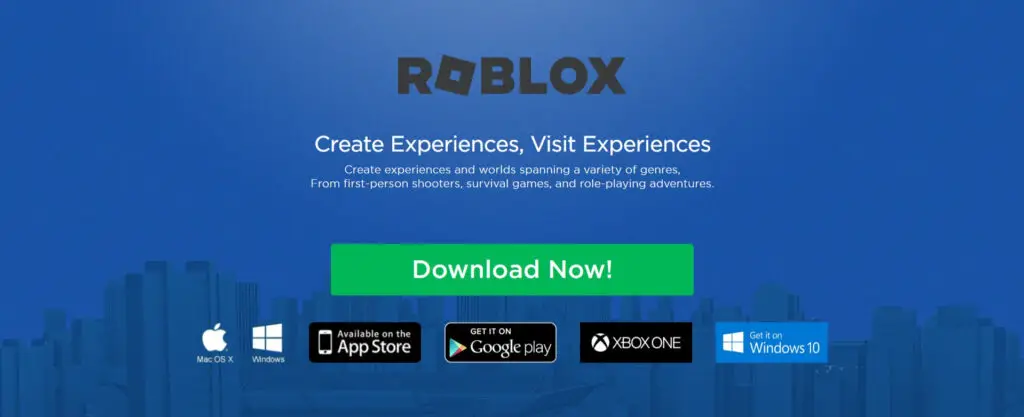 Now, download the latest Roblox installer or update to the latest version. Open the Roblox app on your Mac and Sign up or login into your existing Roblox account.
STEP 3: Setup Oculus Link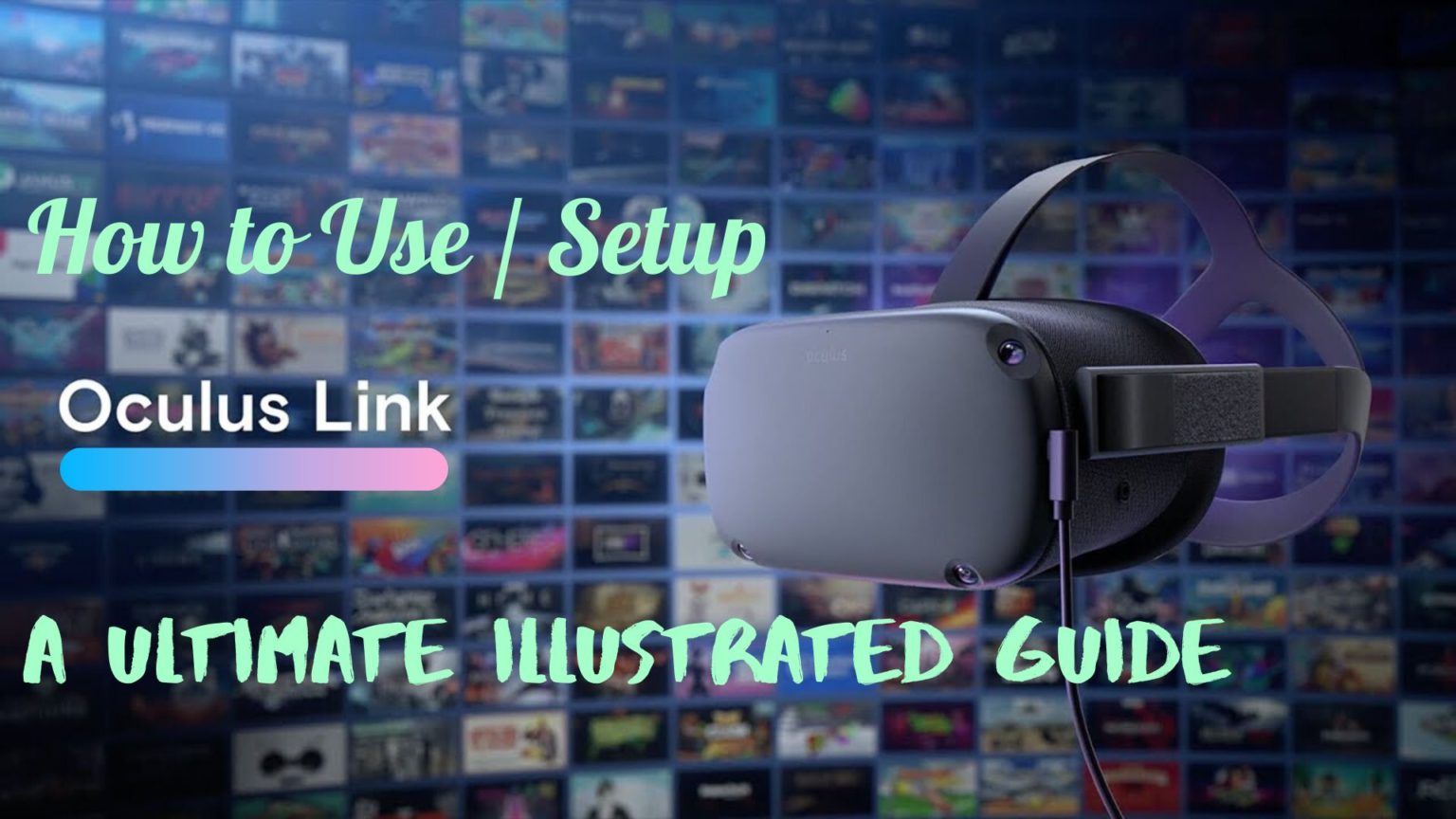 Next, set up "Oculus Link" so that your Quest can act as a PCVR headset On Your Apple MAC.
Oculus Link enables Quest 1 & 2 owners to play Roblox VR games with a VR-ready PC to use their Quest as a Rift.
Using Oculus Link for Roblox VR is incredibly easy. First, make sure you have a Compatible Link Cable and that your Quest and the Oculus app are updated to the latest version.
You can connect your Oculus link with the quest in just 5 easy steps that will take you 5 to 10 minutes or less to set up the Oculus link.
Here's the Best & Affordable Oculus Link Cable Alternative: Syntech Link Cable 16 FT Compatible with Quest2
You can also use the Oculus Quest's Charging cable as an Oculus link cable
Step 4: Connect Your Oculus Quest Headset & Enable Oculus Link
First, Make Sure that in the Oculus App, You Have "Unknown Sources" Turned On. Here's how to do that: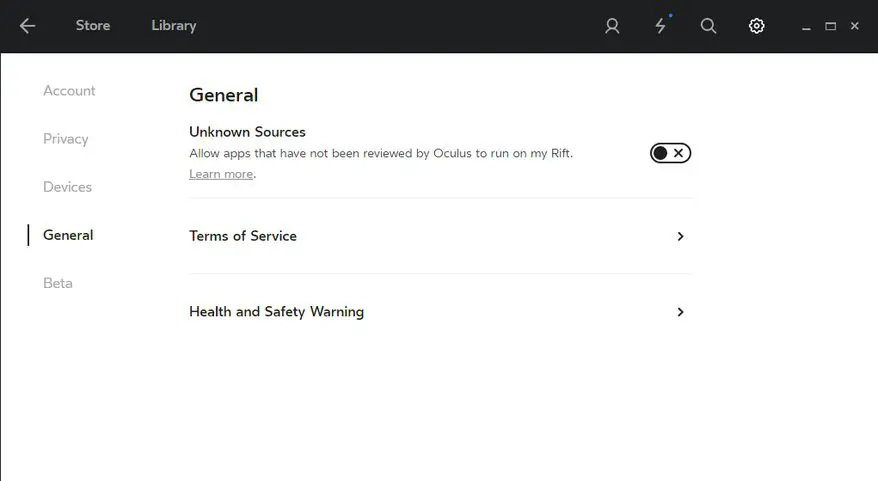 Open the Oculus app on your computer.
Select Gear Settings and select General in the left panel
Now, toggle the Unknown Sources setting instead of an X (Refer To The Image)
Now, Get ready and turn on your Meta quest and prepare your Oculus Link cable. The USB C end will go into your oculus quest headset, and the other USB C end will go into the USB C port on your MAC.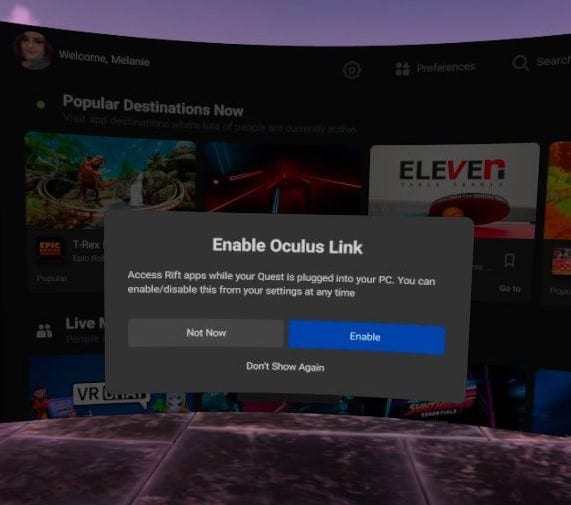 If you did all of that, quickly peek into your oculus quest and make sure you enable the "Enable Oculus Link" pop up
Step 5: Select Your Desired Roblox VR Game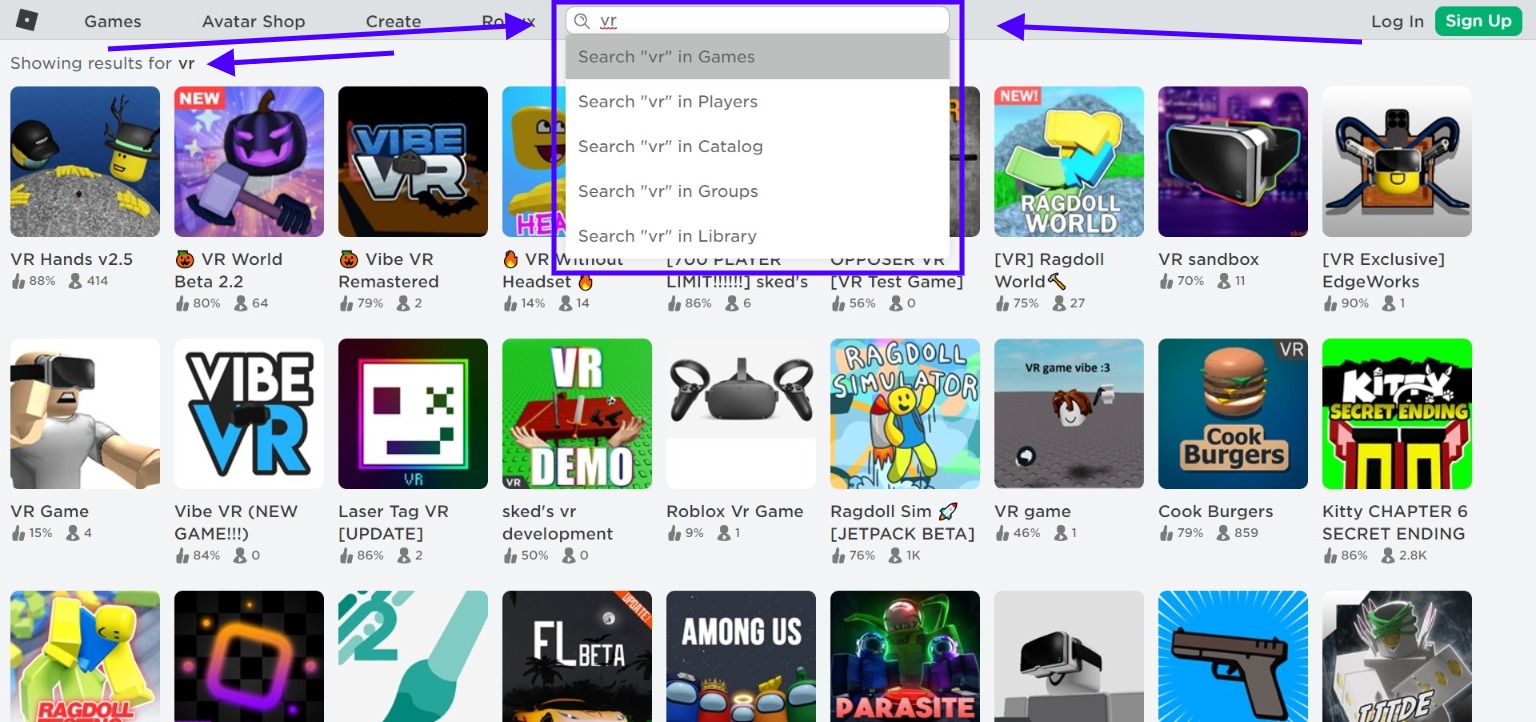 Now, Open the Roblox website and search "VR" in the Search bar. After that, you can see a lot of games that will appear on your Apple Mac.
Select your preferred Roblox VR Game And hit the "GREEN PLAY BUTTON"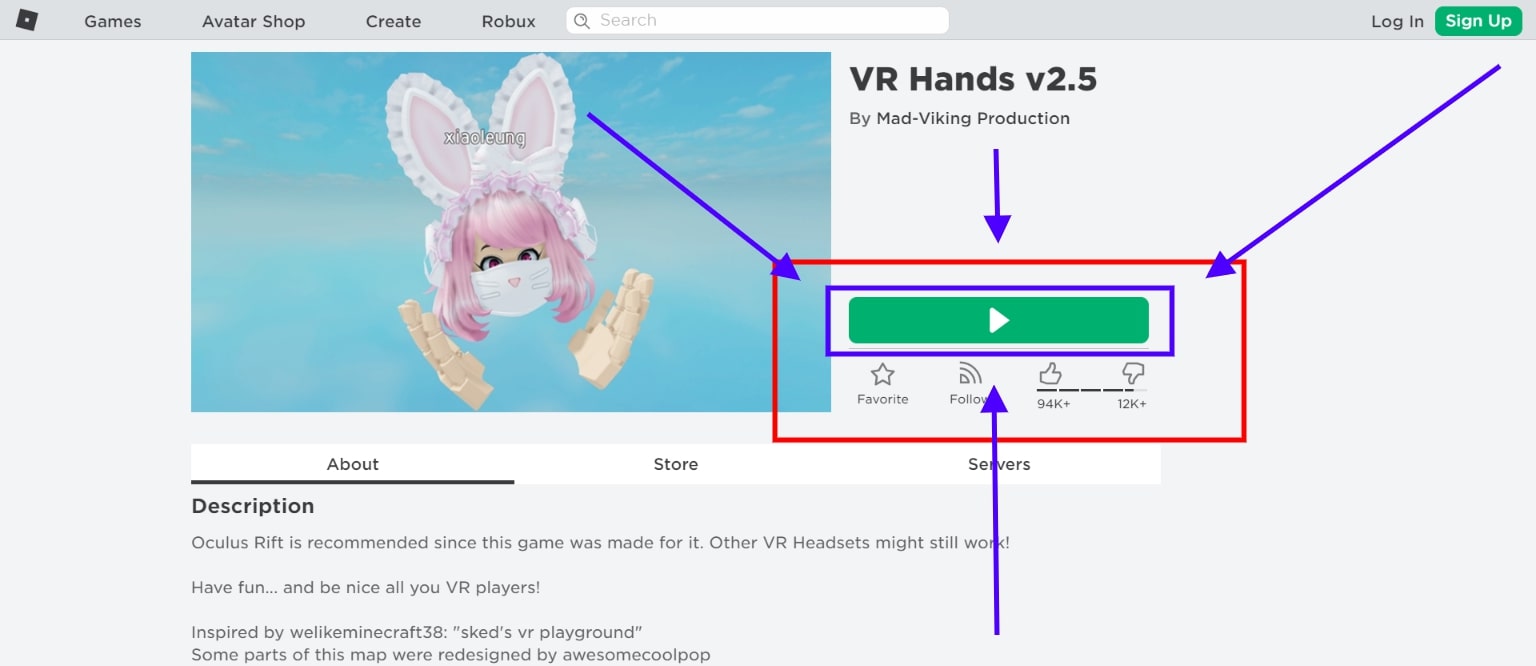 A pop will appear in your browser, click "Open Roblox"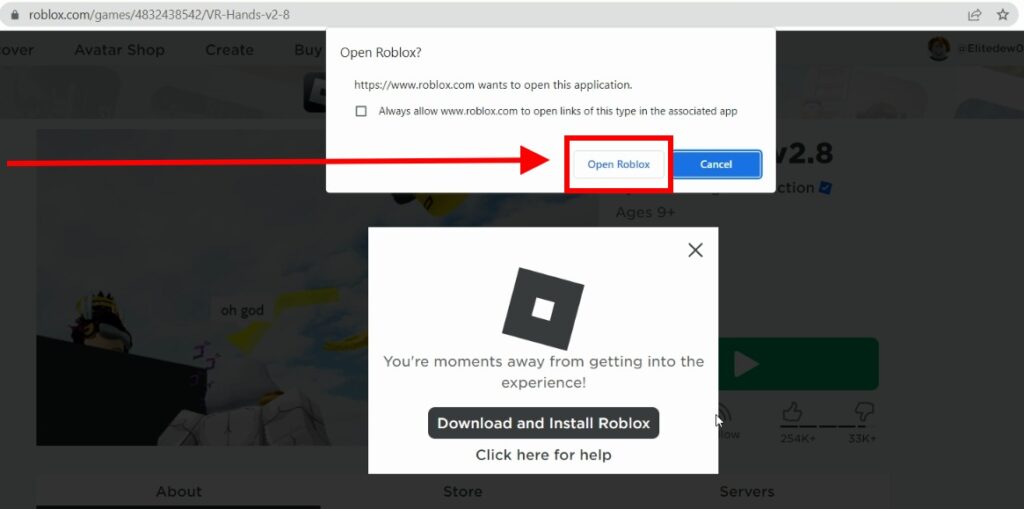 Step 6: Playing Roblox In VR!
Put on your Oculus Quest headset while you are waiting for the Roblox App to open on your MAC.
You don't need to enable the "VR MODE" like we need to do previously as it will automatically detect your VR Headset.
Also, You can't play Roblox VR on your Oculus Quest with Oculus Air Link & Virtual Desktop.
Because currently, Roblox VR only supports PCVR headsets and Oculus Link makes Our Quest act as Oculus Rift Headset (as it's a PCVR headset :0).
Read Next:
How To Download & Wirelessly Install Custom Beat Saber Songs On Quest 1 & 2
So there you have it! That's how you play Roblox VR On The Oculus Quest 1 & 2 on Apple's macOS.
Our guide is super easy to follow and will get you playing in no time. Have you tried out this method yet?
Let us know how it went in the comments below or on our YouTube channel.
And share this article with your friends so they can jump into the virtual world of Roblox too!
And if you are facing any issues playing Roblox VR on your Mac then make sure to comment below, we'll do everything we can to solve your issues.
Thanks for reading, Until Then STAY STRONG VR ARMY!