Alien Isolation VR – How To Play Alien Isolation In VR For Rift S, Valve Index, Quest, Vive ​
How to Play Alien Isolation in VR and Alien Isolation VR Mod – MotherVR (Updated 2021)
In this post, I'm going to you how to play Alien Isolation VR using Mother VR Mod. Using just 3 simple and easy steps. 
You can play Alien Isolation in VR on Rift S, HTC Vive, Oculus Quest 1 & 2, Valve Index and every other VR headset available in this market.
Also, I'm going to you how to download the VR Mod which is called mother VR, where to download it from and how to install it. 
Also, this method works on both Steam and Epic games versions of Alien Isolation.
*Alien Isolation is FREE on Epic Games: Grab the Game Now!*
*All the links to the Mod and software mentioned in the post is provided*
"Alien Isolation VR"
Watch Instead Of Reading and if you find the video helpful then please like the video and subscribe to our channel. And if you did, we thank you for your effort:
Here's How you can Install and Play Alien Isolation in VR
Step 1: Install/Buy Alien Isolation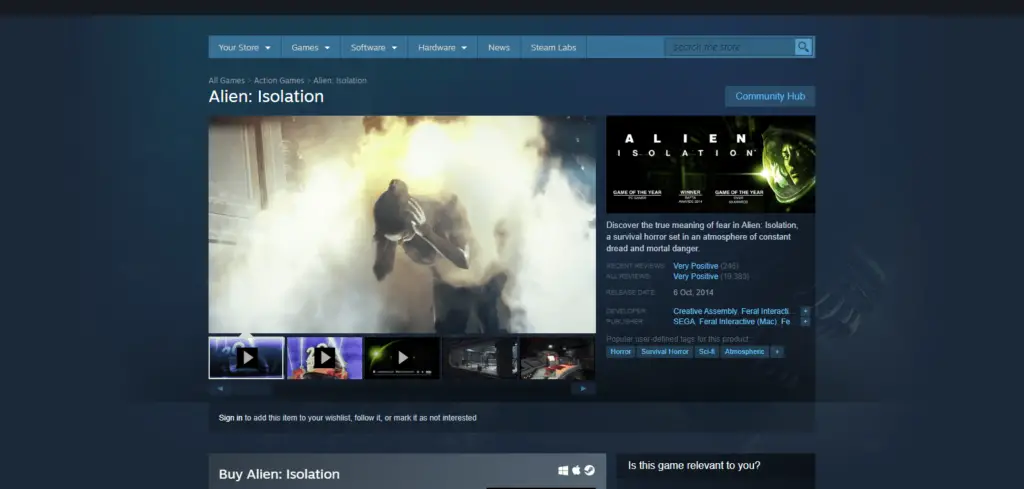 First things first, you want to make sure that Alien isolation is installed on your computer. You can buy Alien Isolation here. 
Step 2: Installing the Mother VR Mod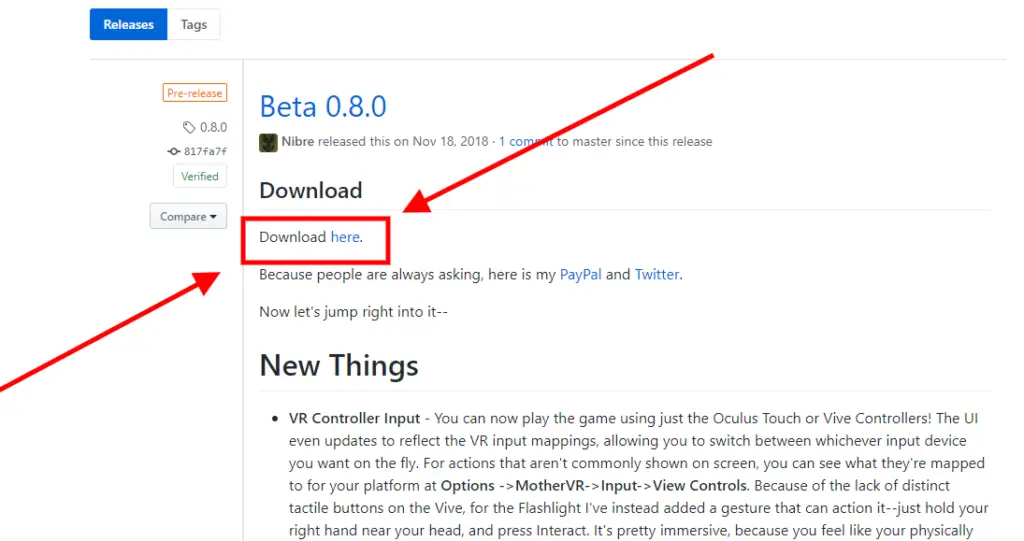 Then you want to navigate to the Mother VR Mod page and on that page, you can see the "Download Here" text, click on the link and the Mother VR zip file will start downloading.
Step 3: Extract Mother VR Mod And Enjoy
Once the Mother VR mod for Alien Isolation is downloaded, find that on your desktop and extract it using Winrar or 7 Zip. 
Once you have extracted the MotherVR.zip file, all you need to do is copy the "dxgi.dll" file and navigate to your Alien Isolation installation folder which will be within your Steam or Epic games directory and just paste the file in, and you should be good to go.
Run Alien Isolation and To Enable VR, you can do so in Options->MotherVR after the game starts up.
Essential Read:
How To Play Roblox In VR Using 3 Steps In 3 MIN – 2021
Here's How you can Play Alien Isolation in VR On Oculus Quest 1 & 2
To play Alien Isolation in VR On Oculus Quest 1 & 2, just follow all the steps that I've mentioned above. After doing all 3 steps perfectly, choose from the two methods that I've described below. 
After selecting Oculus link or virtual desktop, run Alien Isolation through your Oculus quest and voila, enjoy the horror classic on your Quest.
Method 1: OCULUS LINK – The Wired Method But More Stable Gameplay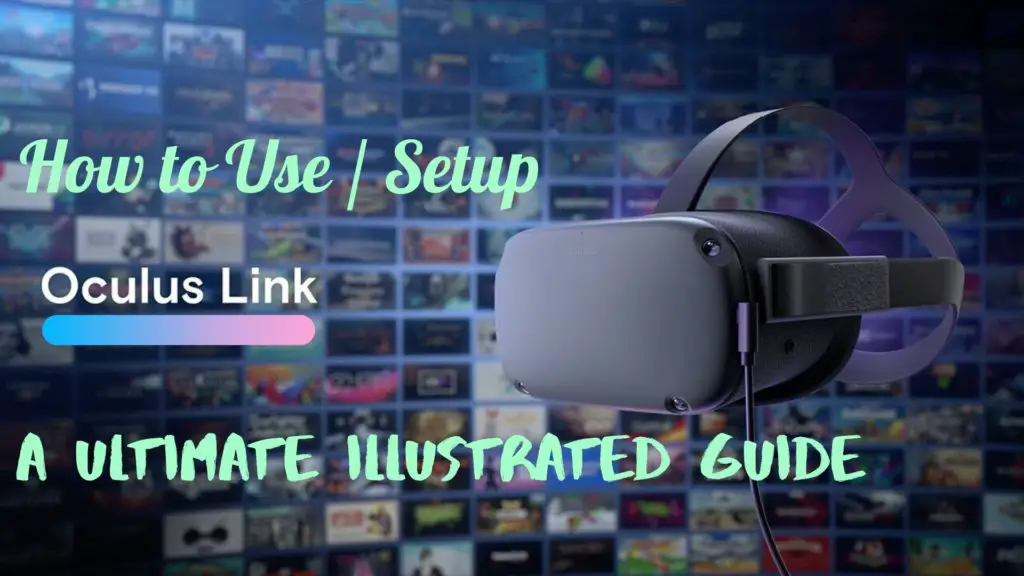 Let's talk about the easiest way to Play Alien Isolation VR on Oculus Quest and that is to use the Oculus Link. Oculus Link allows the quest to connect to a VR capable PC using a supported USB C cable and use quest as a PCVR headset.
Using Oculus Link for steam VR is incredibly easy. First off you have to make sure you have a Compatible Cable and that your Quest is updated to the most recent firmware.
But There's a significant question: How to use Oculus link with Oculus quest? and How to Use Oculus Link with Steam? 
So, I thought why not make the Best and Ultimate illustrated guide on How to use Oculus Link that will tell everything about Oculus link and how to use it and left no space for confusion. 
You can connect your Oculus link with the quest in just 4 easy to follow steps, which is so easy that it will take you only 5-10 minutes or less to set up Oculus link.
Method 2: VIRTUAL DESKTOP – The Wireless Method But Stable Gameplay Depends On Certain Factors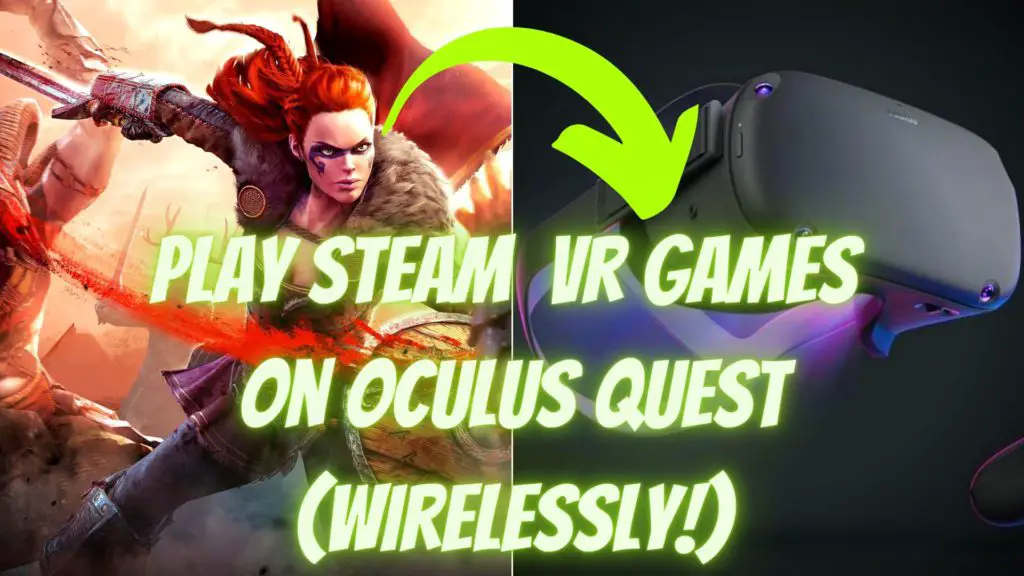 You can play Alien Isolation in VR without sacrificing quality and graphics fidelity and without any wires as its the BEST wireless method to play Steam VR games on the Oculus Quest. And that software is Virtual Desktop.
It only takes 5-10 minutes to get it all set up and this is the Ultimate, comprehensive, and Illustrated guide on How to Use Virtual Desktop to play Steam VR games on the Oculus Quest. 
You don't have to jump from articles to articles and videos to videos, this is the one-stop post on Setting up Virtual Desktop properly without any errors. 
All the required software and resources links are included so you don't need to worry about searching the software by yourself. So here's the link to set up Virtual Desktop to Play Steam VR Games on Oculus Quest Wirelessly without any Hassle and Errors…
Essential Read:
How to Sideload Oculus Quest Using SideQuest: Windows & Mac | 2021
So all we need to do now is go to Steam or Epic games and play Alien Isolation and that should allow us to play Alien Isolation in VR
And That's it. There are only 3 super easy steps to follow in order to play Alien Isolation in VR.
If you have any problems running this game in VR or on Quest, you can comment on this post, what are the problems you are facing. 
If you have any more suggestions for us then please contact us at [email protected] or comment below!
You'd Love It!:
How to use Oculus Link- A Illustrated Guide (Step By Step)