Play Alien Isolation In VR On Rift S, Valve Index, Quest, and Vive In Under 5 minutes! (Updated 2023) ​
Halloween just passed by and I know the VR Army is definitely in the mood for some horrors. So here we are with another Spooky yet EASY-TO-FOLLOW guide!
Alien Isolation is often regarded as one of the best survival horror games, and trust me, in VR it's terrifying as hell!
We'll be using the Mother VR Mod to play Alien Isolation in VR. By following these three straightforward steps, you'll be able to play Alien Isolation in VR on literally any VR headset available in the market.
*This method works on both Steam and Epic games versions of Alien Isolation.*
3 Methods – How To Play Skyrim VR On Meta Quest [FREE]
Here's How You Can Install And Play Alien Isolation In VR
Step 1: Install/Buy Alien Isolation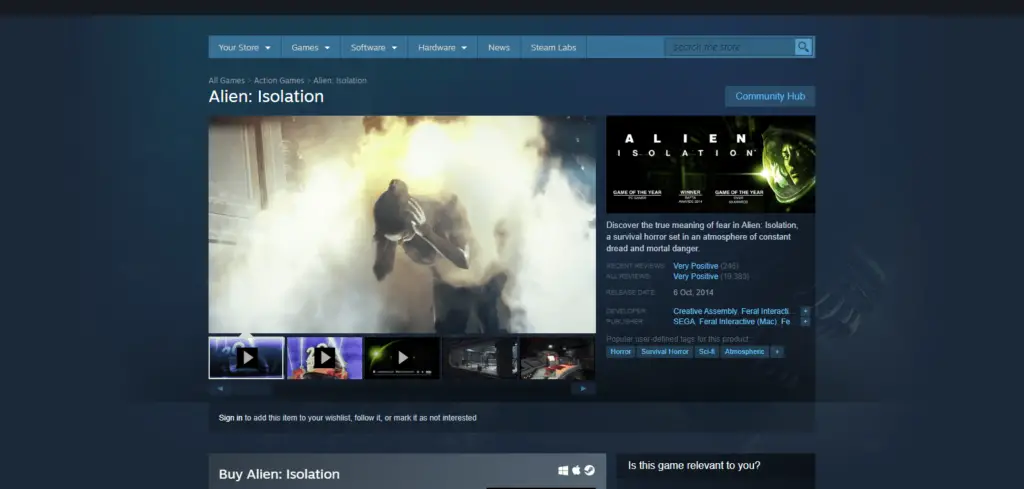 First, go to Steam or Epic Games and download the latest version of Alien Isolation and if you already have it installed then make sure it's updated.
Step 2: Installing the Mother VR Mod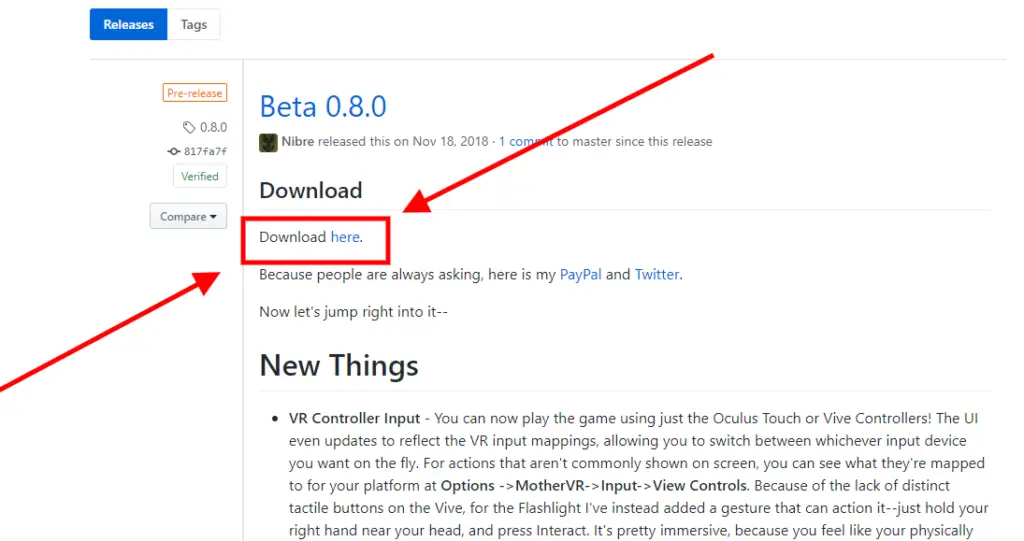 Next, visit the Mother VR Mod page, where you'll find the "Download Here" link. Click on that link to start downloading the Mother VR zip file.
Step 3: Extract The Mother VR Mod And Enjoy
After downloading the mod extract it using Winrar or 7 Zip. 
Now, all you need to do is copy the 'dxgi.dll' file, then go to your Alien Isolation installation folder, located within your Steam or Epic Games directory, and paste the file there.
Finally, after starting the game go to Options->MotherVR and enable VR mode.
Here's How To Play Alien Isolation In VR On Your Meta Quest
Firstly, you gotta follow all the steps mentioned above and then choose your preferred method to play Alien Isolation on your Quest headset!
Method 1 — Meta Link; The Wired Method But Stable Gameplay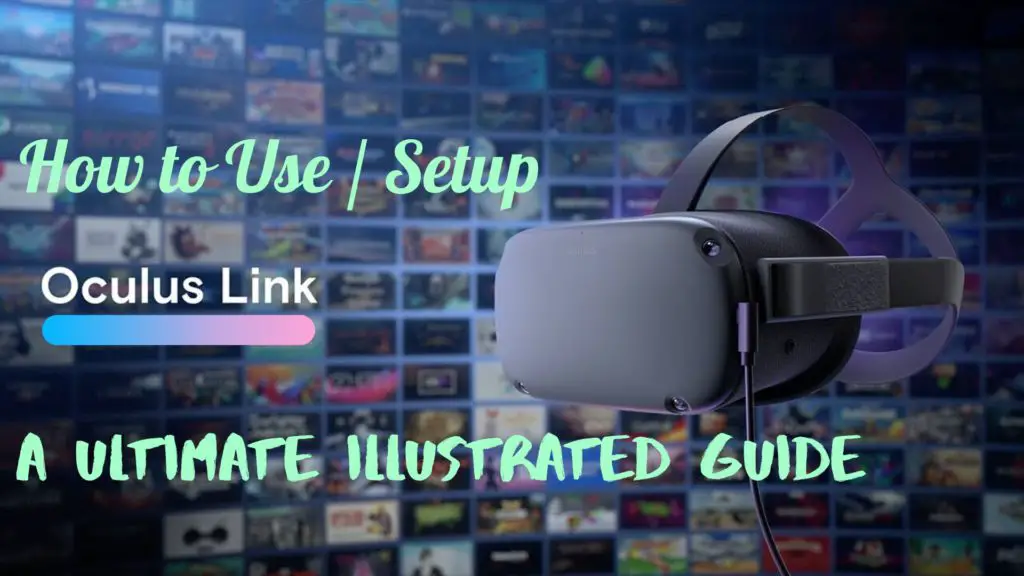 Meta Link is a feature that transforms your Meta Quest headset into a PC VR headset. All you need is a VR-capable PC and a Meta Link cable.
Here's How to setup and use Meta Link on your Meta Quest headset
Click here to know How to Use Meta Link with Steam VR
Click here to know How to Use Meta Link on Mac (if you are using MAC) 
Method: 2 — Virtual Desktop; The Wireless Method But Stable Gameplay Depends On Certain Factors.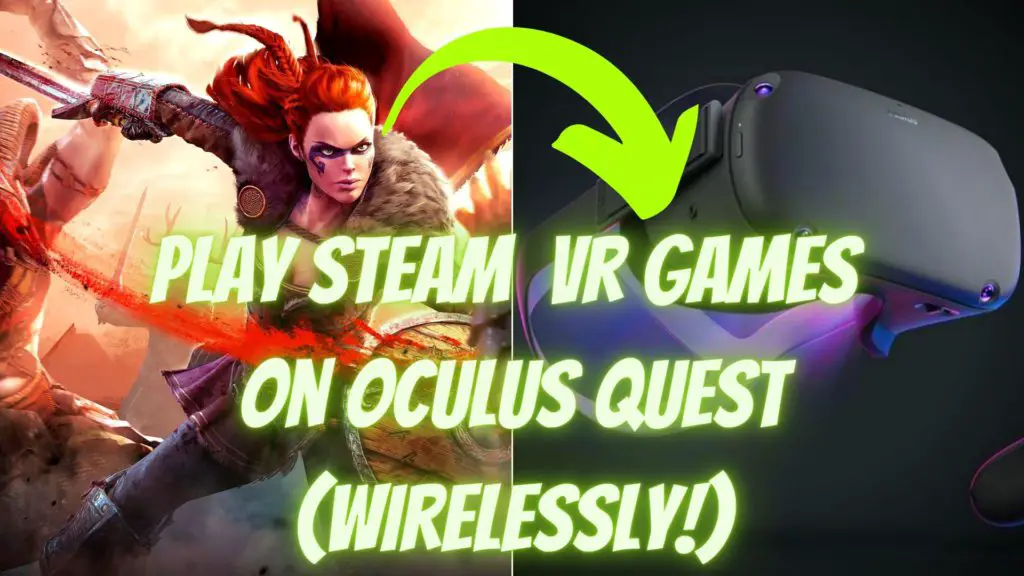 Virtual desktop is a software that emulates your PC in virtual reality. Hence, You can play Alien Isolation VR on Meta Quest without any wires.
It only takes 5-10 minutes to get it all set up. Here's How to setup and use Virtual Desktop on your Meta Quest headset
*Virtual Desktop Requirements*
5 GHz WiFi Network
Connect your PC via Ethernet and not on WiFi, this enables faster data transfer without any Latency issues
Try to play as close to your router as possible 
Minimum PC Requirements:

Processor: Core i5-7500 / Ryzen 5 1600
Memory: 12 GB RAM
Graphics: GTX 1060 / RX 580 – 6GB VRAM

You'll also need to purchase and download the desired VR game that you want to play from Steam.
Suggested Articles Related To Virtual Desktop:
AIR LINK vs VIRTUAL DESKTOP: Which To Choose & Who's Better?
Meta Link V/S Virtual Desktop – Which One Is Better? And Why?
Voila! Play Alien Isolation In VR.
Now, go to Steam or Epic Games on your PC and search for Alien Isolation VR.
There you have it! Enjoy playing Alien Isolation in VR by following these 3 super easy steps!
Essential Read:
4 Easy Steps: How To Use Meta Link With Any Quest Headset!
If you have any suggestions or have problems running this game in VR or on Quest, comment below and we'll reply ASAP!
Until then Stay Strong VR Army!
You'd Love It!:
20 Best VR HORROR Games: Scariest Titles To Play Right Now