Oculus Link: Playing PCVR Games With Charging Cable V/S Link Cable – The Differences!
UPDATED! Do you Actually Need To Buy The Oculus Link Cable?
Hey VR Army, In this post I'm going to discuss what are the differences between Playing PCVR Games using Oculus Link feature with The Oculus Charging Cable and with the Official $80 Oculus Link cable. 
If you're not aware of the update that oculus dropped on May 15th, 2020 which states that:  you can use your Charging cable that is included with the Oculus quest as an Oculus link cable.
So to see the difference between Link cable and charging cable we played some PCVR games and below we've dropped all the information and differences that we found while experimenting with Oculus Link Feature. 
So Keep Reading…
And if you didn't know how to use your charging cable as link cable then here's the link: How to use Oculus Charging Cable as Oculus Link cable
"Playing Games With Oculus Charging Cable Using Link Feature"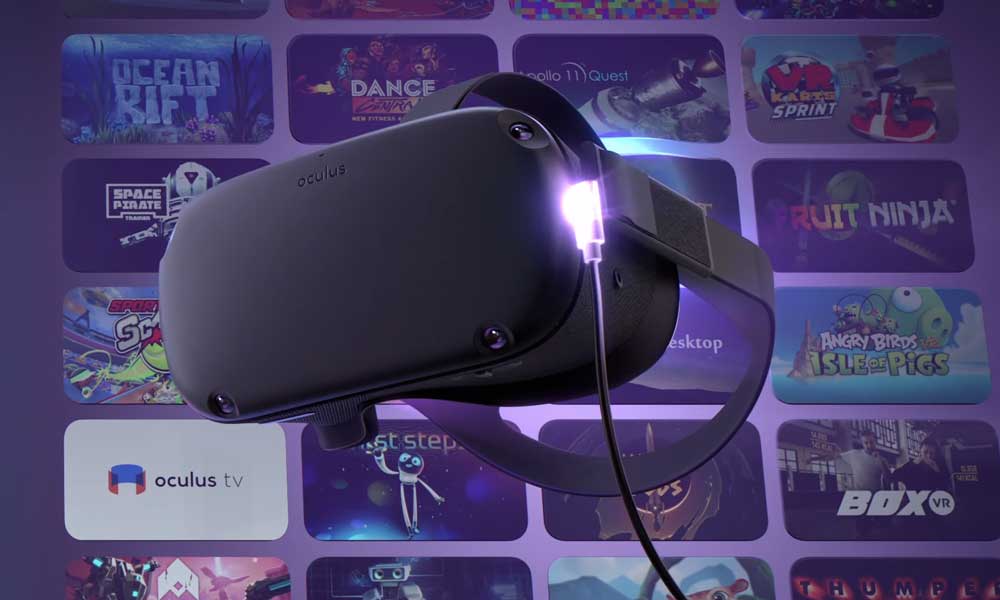 What's the Difference in Performance Between the Charging Cable v/s Official Link Cable?
I tested the performance with Charging Cable with beat saber and it was totally playable without any stuttering or loss of performance. 
So when you use a USB 2 cable for Oculus Link you'll get a warning in the oculus software like this encouraging you to use a USB 3 cable but so far it worked absolutely fine.
The great big question is what is the difference in performance between the USB to charging cable and the $80 USB official link cable. 
Well for this test I used both cables to play Half-Life Alex from SteamVR (how to set up steam VR with Oculus Link) which again worked absolutely perfectly. 
And honestly whilst in-game I couldn't tell any difference in terms of visual quality and the gameplay looked exactly the same in the headset using both cables.

Read Next:
How To Mod Beat Saber
It's clear with this update that oculus are on a path here and the official Oculus Link cable is a future-proof piece of hardware.
Which many out there believe will be the next quest and rift combined in a single headset capable of both standalone and PC VR and hopefully this will be able to fully take advantage of the bandwidth available in the official Oculus Link cable.
So if like me you bought the official link cable, I don't think you've wasted your money it's just a case that will have to wait a little bit longer until we see updates or devices capable of its true potential.
Suggested:
Top 13 Best Fitness VR Games for a Mix of Fun and Burn | VR Fitness