GTA 5 VR – How To Play GTA 5 In VR Officially For Rift S, Valve Index, HTC
The Easiest and Most Comprehensive Guide on How to play GTA 5 in VR for Every PC VR headset (UPDATED)
What's up, VR Army, I'm sure that every Hardcore VR Gamers and enthusiast will be extremely happy to hear that you can play GTA 5 In VR for FREE using a Mod.
Firstly, kudos to the creator Luke Ross double-o who posted the latest release of GTA 5 Mod. 
Now, this is your best chance of experiencing GTA in Virtual Reality because you can play the full single-player story campaign of GTA 5 in virtual reality including cut-scenes. 
But Modding and Adding VR Support on GTA 5 can be tricky for many VR gamers because none of us has a techy mind or skills.
That's why I thought I should make a guide that cuts off bluff and fillers, which talks with points and detailed steps. No BS just plain explanation.
In this post, I will show you how to play and install GTA 5 in VR step by step with images and how to download the latest release of GTA 5 VR Mod easily without any errors, viruses, and Absolutely free.
This method works for all major PC VR Headsets. The setup is super easy because there are only 3 easy to follow steps and it is going to take you about 5 to 10 minutes max and then you are ready to go.
If you're an Oculus Quest 1 & 2 User, then check out this post: How To Play GTA 5 In VR On Oculus Quest  1 & 2 (Officially) – 5 Steps – 15 MINs 
Here are some more AAA games that you can play in VR:
How to Play Alien Isolation
How to Play Skyrim In VR
If you are finding the Best Multiplayer VR Games then we've also made a list on that. Check it out Best 25 Best Multiplayer games – Co-Op , Team VR Games
– In This Post –
How to Play/Install GTA V In VR Step by Step
So here are the steps that you need to follow to install the GTA V VR MOD to play GTA 5 in VR (Refer to the pictures provided)
Step 1 : Check Your Requirements
Now, first of all, you'll need to have a fresh install of GTA 5 on your PC without any other mods installed. 
If you've never installed any mods before, then you should be fine without reinstalling the whole game.
But please ensure the game is up to date and also note that this mod is for the single-player game only, and you'll likely get a ban if using mods like this one in the online multiplayer.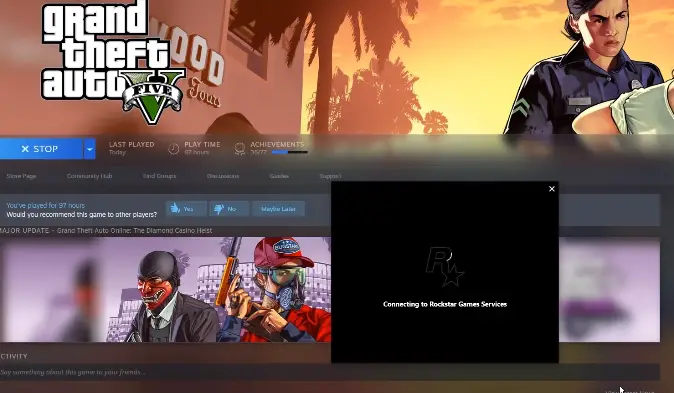 Although the VR mod can work with other mods, compatibility isn't guaranteed if you have any success with using it with other mods though please share your results with the community in the comments down below.
If you don't already own a copy of GTA 5, Rockstar's games are currently running a sale on Steam across their range of titles so you can get 50% off GTA 5 right now making it $14.99.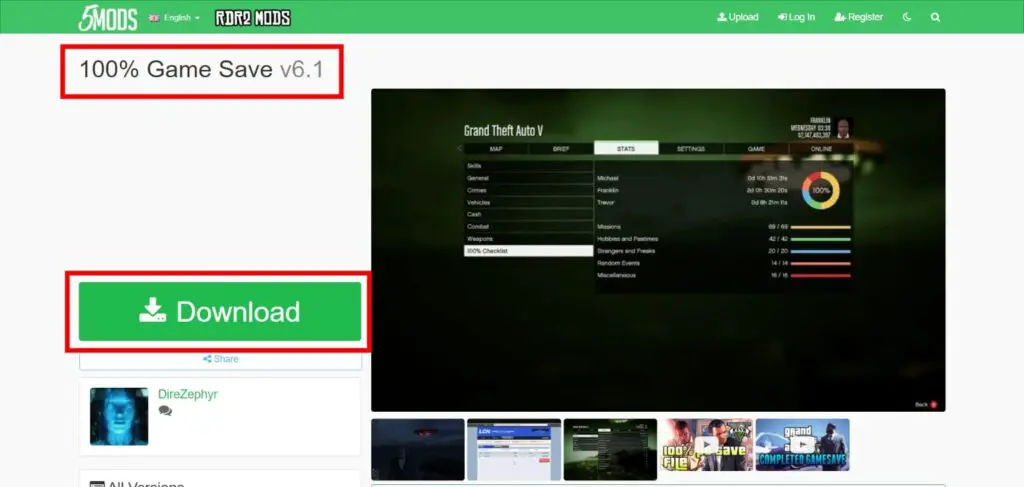 All you need to do is download the save file and drop it into your GTA 5 save game folder, which is typically under C Drive.

Step 2 : Change the Settings
Once the game is installed, launch the game usually on your desktop and change the following settings in the games menu before installing the VR mod.
First, go to settings > gamepad > targeting mode and turn it on to free aim. 
Then go to settings > camera and then change the following settings: 
Allow independent camera modes.
First-person head bobbing > off.
First-person third-person cover > ON.
First-person vehicle hood > off. 
And Now, exit GTA V and Make sure the game isn't running and is completely closed, and now we can move on to the next step.
Step 3 : Install the GTA 5 VR Mod
Now, GTA 5 in VR is ready, and we just need to download the mod itself, you can download the GTA 5 VR Mod here. The download file will be a .rar file.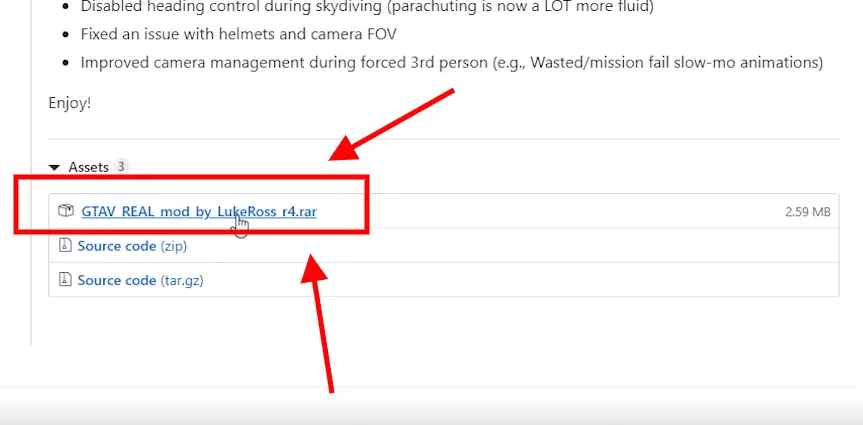 Once downloaded, copy the GTA 5 VR mod RAR file and navigate to your GTA installation folder, which is generally under C:Program Files (x86)SteamSteamappscommon Grand Theft Auto V and paste it into the main folder.

Now you simply need to click on the .RAR file and select unpack here using WinRAR and go to GTA 5 in your Steam library, and right-click > select properties and ensure in the properties that use "desktop game-theatre while steamvr is active" is "unchecked".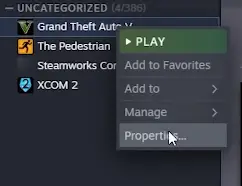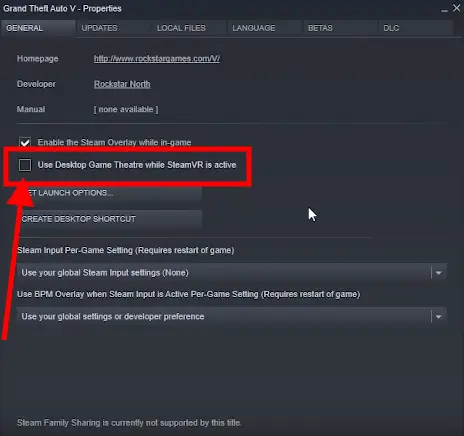 Now navigate to your GTA installation folder where we unpacked the mod previously and double-click on the real config.bat file and select high, medium or low settings based on your pc specs.
Step 4 : Other Additional Settings
Now, all we need to do is ensure that windows has your VR headset selected as the default audio source and launch oculus if you're using an Oculus device if not just go to start steamvr and we're ready to play GTA 5 VR.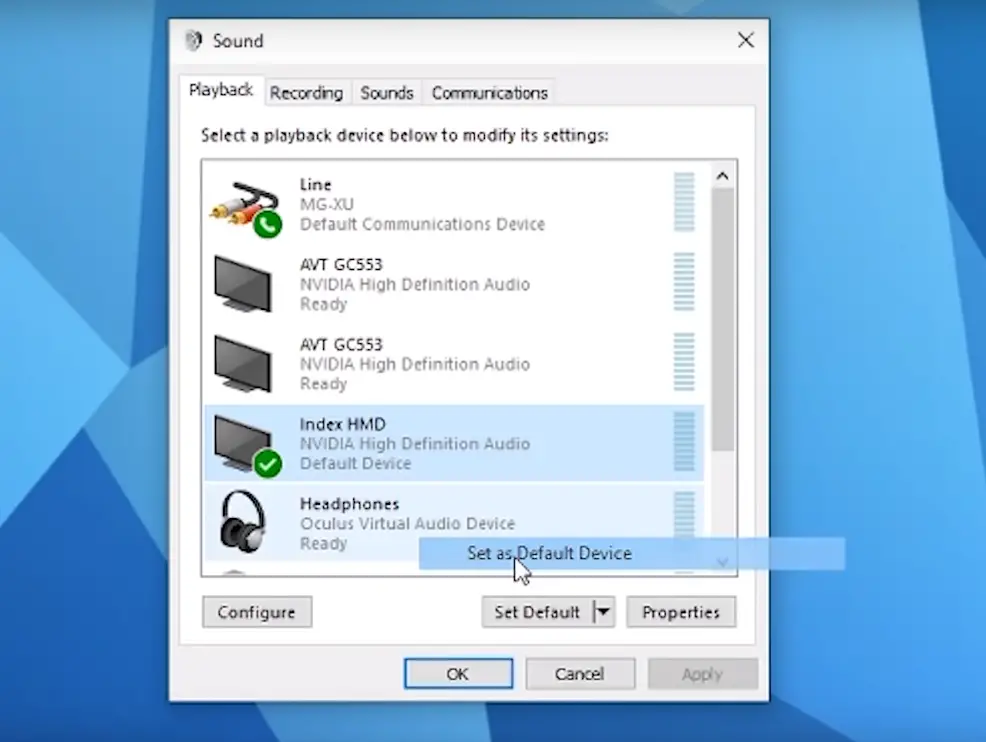 Finally, before you play GTA V VR I'd recommend using a wireless gamepad such as the Xbox 1s controller wireless controller or of course you can use a keyboard and mouse if you wish.
Voila! Now you can play GTA 5 in VR on your PC VR Headset!
If you're an Oculus Quest User, then check out this post: How To Play GTA 5 In VR On Oculus Quest  1 & 2 (Officially) – 5 Steps – 15 MINs 
Read Next:
How to Play Alien Isolation in VR for Rift S, Vive, Index
So that was it. That is how you can play GTA 5 in VR, which I think is super duper easy.
The GTA 5 Mod installation is itself so much easier. I know many GTA 5 and VR fans were waiting for TRUE VR mod support for GTA, and now, you finally can.
So, I hope you all understand it easily and quickly because of the illustrated images. If you have any suggestions on what topic we should write on, then the comments section of VR Marvelites is always open for the VR Army!
Or this One:
How to Mod Beat Saber (v1.11) Using Mod Assistant- 5 Step Tutorial