How To Use Oculus Link (In 4 Easy Steps) With Steam VR | How To Use Oculus Link On MAC
The Easiest Way to Use the Oculus Link, How to Use Oculus Link With Steam VR and Much Much More...
Oculus rolled its exciting new update a few months which was in beta called "Oculus Link" or "Oculus Quest Link." Oculus Link is a software update for Oculus Quest 1 & 2 that enables Quest owners to play full-blown PC VR games with a VR-ready PC to use their Quest as a Rift. 
But There's a significant question: How to use the Oculus link with the Oculus quest? and How to Use Oculus Link with Steam?
So, I thought why not make the Best and Ultimate illustrated guide on How to use Oculus Link that will tell everything about Oculus link and how to use it and left no space for confusion. 
This guide will help you Step by Step on How to use Oculus link, how to play oculus rift games on oculus quest, and also how to play steam VR games on oculus quest with the help of Oculus link.
You can connect your Link cable with the quest in just 4 easy to follow steps, which is so easy that it will take you only 5-10 minutes or less to set up, so if your excited the let's go!
***UPDATE: May 15th, 2020: Now you can use your Charging cable that is included with the Oculus quest as an Oculus link cable…
Click here
 to jump to that section.
*Oculus Quest Link Requirements*
If you have official Oculus link cable with you, then follow along and skip to Step 1
*Not for Oculus Link cable Owners*
You can test the oculus link software by using a good quality USB 3 cable. 
Now please note that the cable that comes in the box with the oculus quest won't work with oculus link as it needs a USB 3 gen 1 or Gen 2 cable with a USB C connector that can support both power and data.
So if you don't have an oculus link cable, I have added the best USB 3 cable that can substitute the working of the oculus link cable at the end of the Article.
*Note*: check there if you're running the oculus link on Windows 10 PC. In order to check if your MAC is supported or not for the Oculus Link then read this post: How To Check If Your Apple Mac is Supports Oculus Link Or Not? | 2 Step Process.
So, if your MAC supports Oculus Link and have supported GPU, then keeping reading and follow the steps and I guarantee you that, Oculus link will run perfectly on your MAC.
If you check-marked everything that I just mentioned, then it means you are officially ready for the oculus link. Now let's go.
Step 1 : Download Oculus Home or Update
So, how do you get an oculus link up and running? What you want to do is first download Oculus Home and install the software on your computer. 
Do keep in mind that the oculus link will work best on the latest version of the oculus quest and home. So keep it up to date. That's usually where the problems start, and you have been warned. 
When you are all set, and the software is finally running on your computer and then follow Step 2
Step 2 : Connect Your Oculus Quest With Oculus Home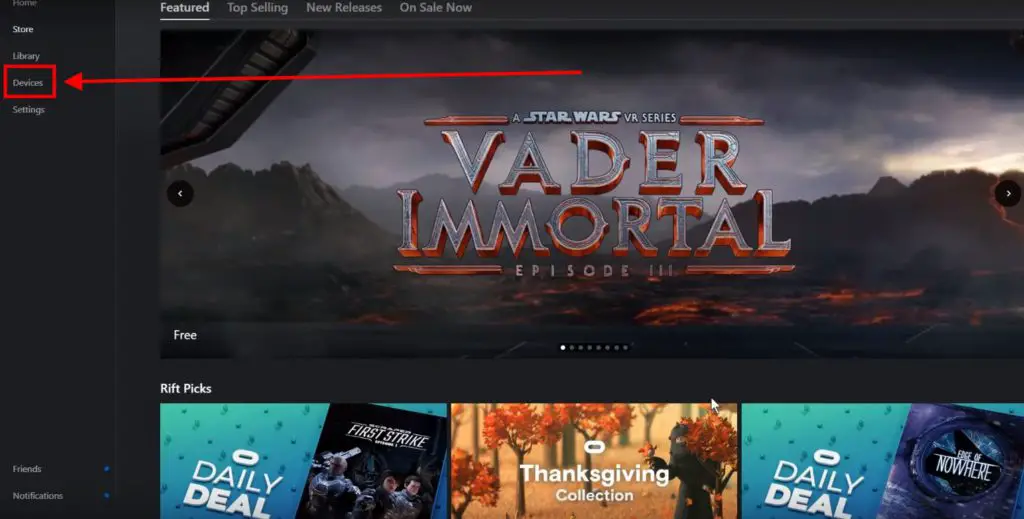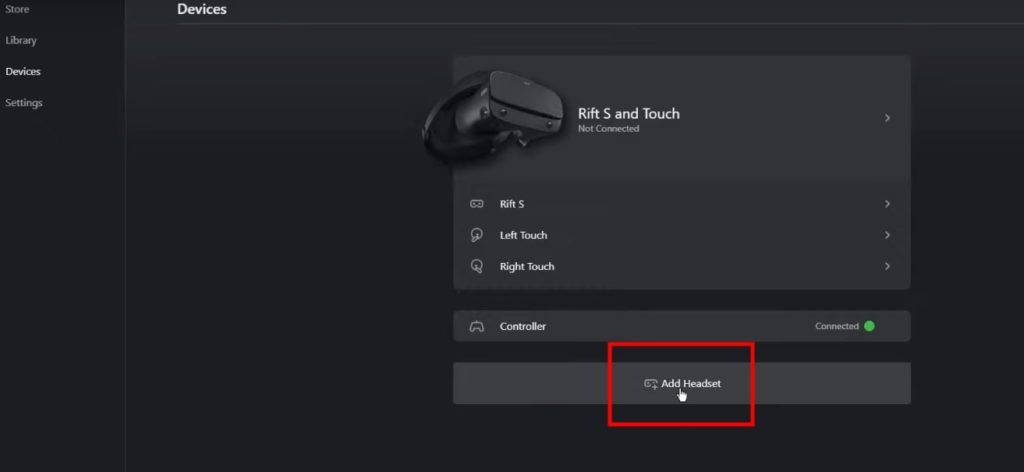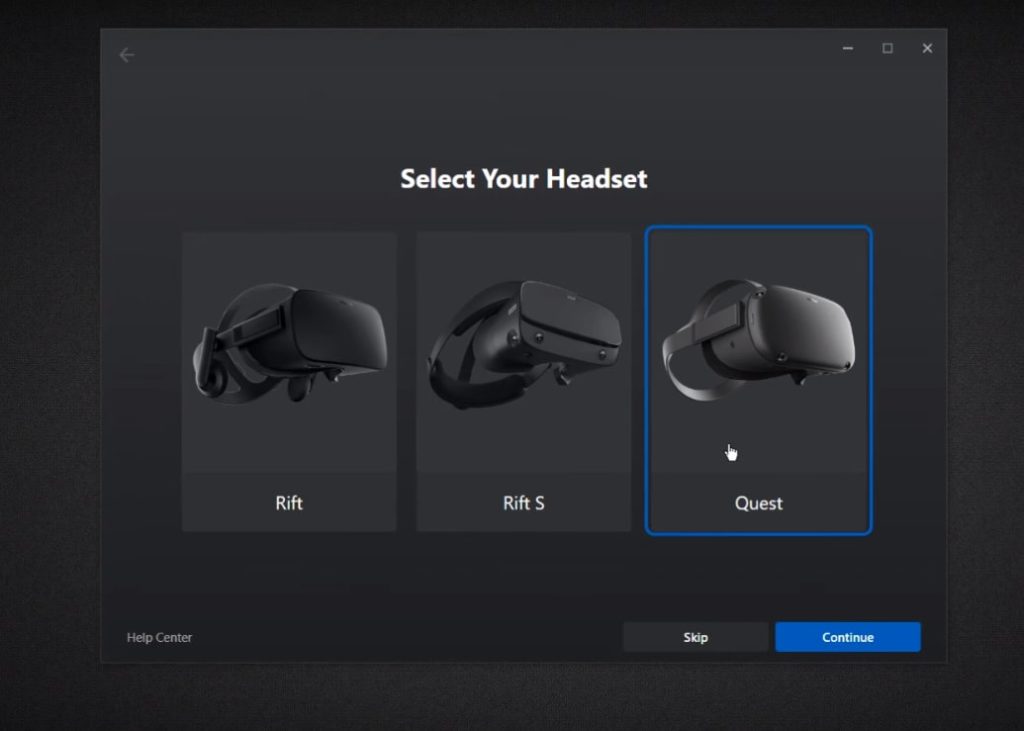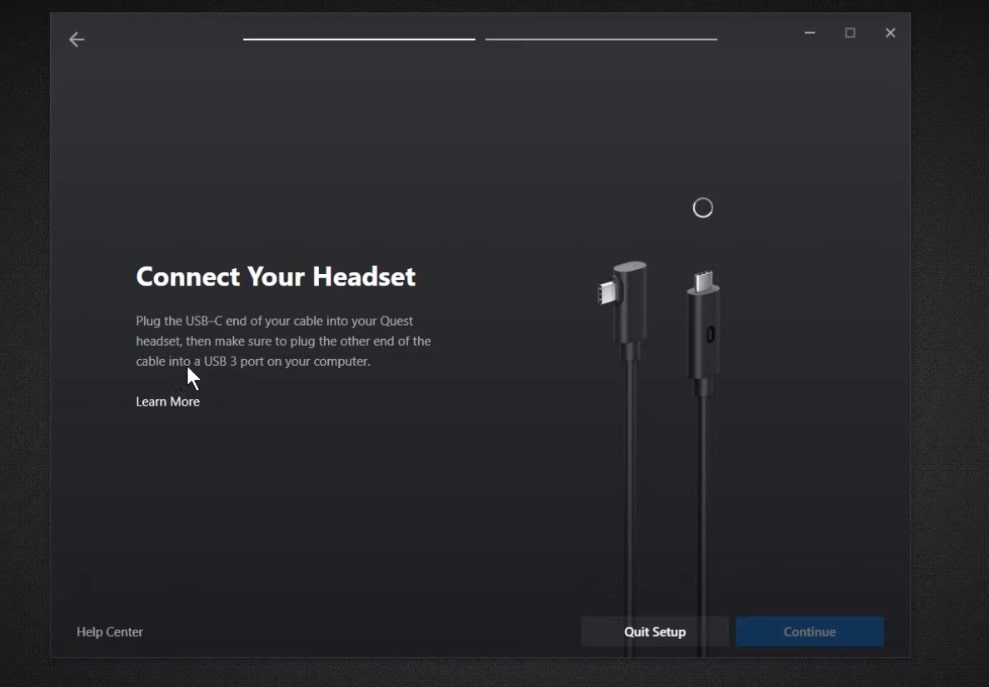 In order to connect your Oculus quest, you want to go-to the devices. You can find this in the list on the left.  When the "devices list" tab open, you will probably notice that the oculus quest still has to be added to the Oculus Home. 
So move your cursor to the bottom and click on add headset of the three HMDs select quest and continue as you can see the exciting moment has arrived it is officially time to connect your oculus quest to your computer
Step 3 : Connect The Oculus Link Cable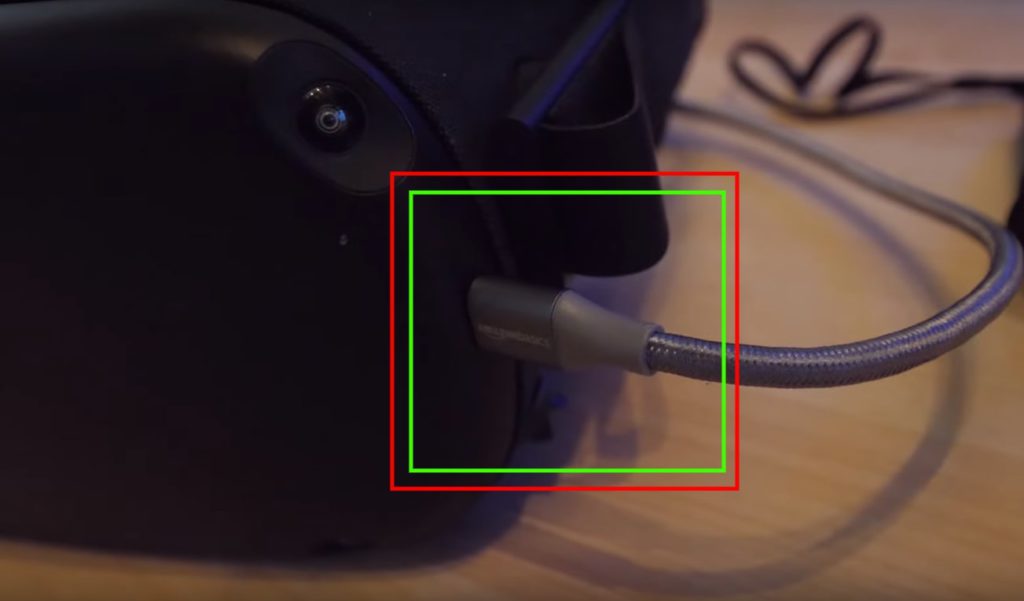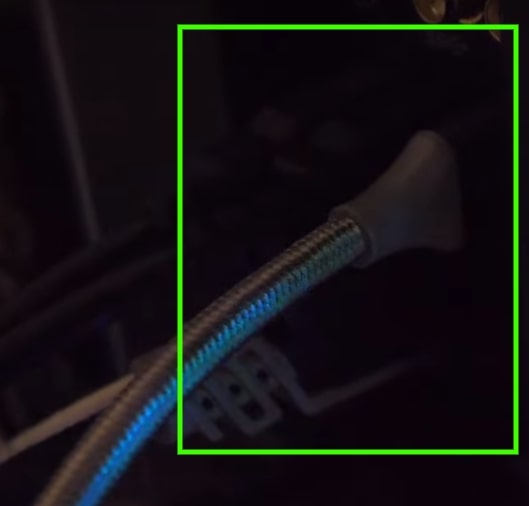 Get ready and turn on your quest and prepare your cable. The USB C end will go into your oculus quest headset, and USB A will go into a 3.0 port on your PC.
 If you are using USB C to USB C, then you want to connect it to your motherboard or a graphics card that supports the virtual link.
 If you did all of that quickly peek into your oculus quest and make sure you enable oculus link
Step 4 : Wait for the Green Signal!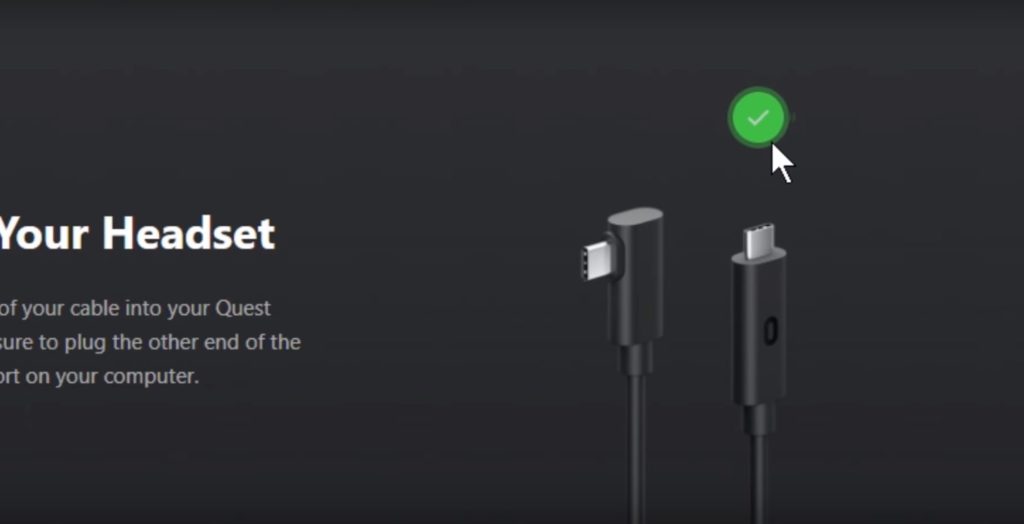 And that said, if you followed all of these steps correctly, the oculus home should now give you the green light that means you have completed and followed all the steps properly and it all works. 
So what you want to do next is hit continue and the close the setup go back to devices and just double check if everything is connected this is very important if it's all green, then you are good to go.
 While you're at it, you can also tweak some settings like audio settings, etc if you like, but that's totally up to you 
And then , when you are ready you can walk to your play space put your headset on and enjoy all of the best PC AAA VR games and experiences from oculus home and if you feel adventurous you can also dive into steam VR and other VR platforms
How to Use Oculus Link on Mac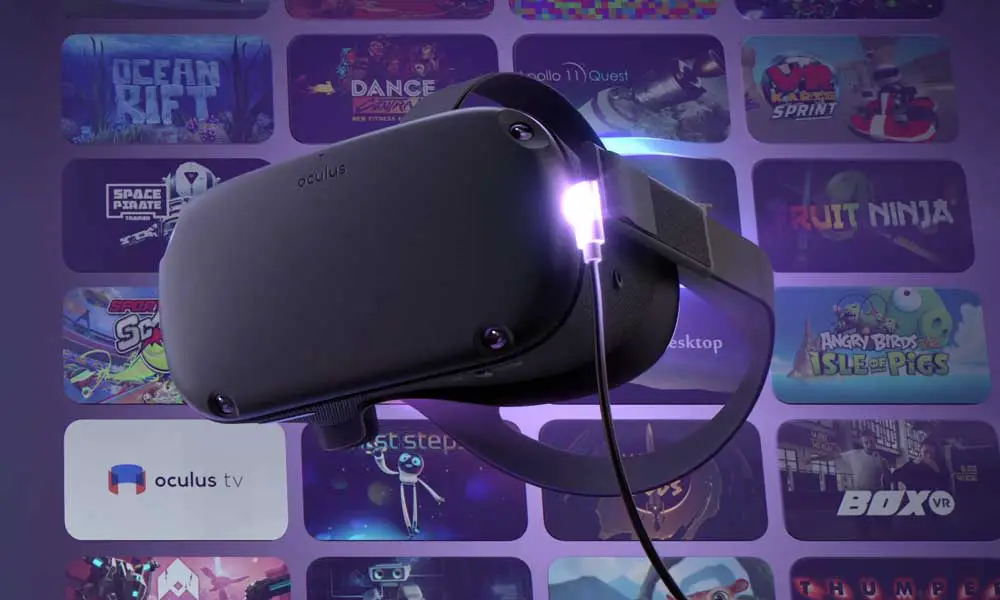 Running oculus link feature on Mac is a little bit tough, As it contains more steps to follow, and only *Certain Mac* PCs are supported because of the GPUs as of now.
And the MacBook Air is not supported because it uses integrated graphics and not a graphics card.
How to Check if your Mac is Supported or Not?
Here's How you can Use Oculus Link on Mac
STEP 1: Install Windows 10 on Mac using Bootcamp Assistant. Here's the video to do that:
STEP 2; After successfully installing Windows on Mac, just follow the steps that I mentioned above for the Windows (Make sure you're in Windows 10 on Mac)
So, if your Mac's processor is supported then it'll work and keep 1 thing in mind that, you can play Roblox and Minecraft in VR on Mac using the Oculus link.
But You will not be able to play graphic intensive games like Boneworks or Asgards' Wrath on Mac.
How to Use Oculus Link With Steam VR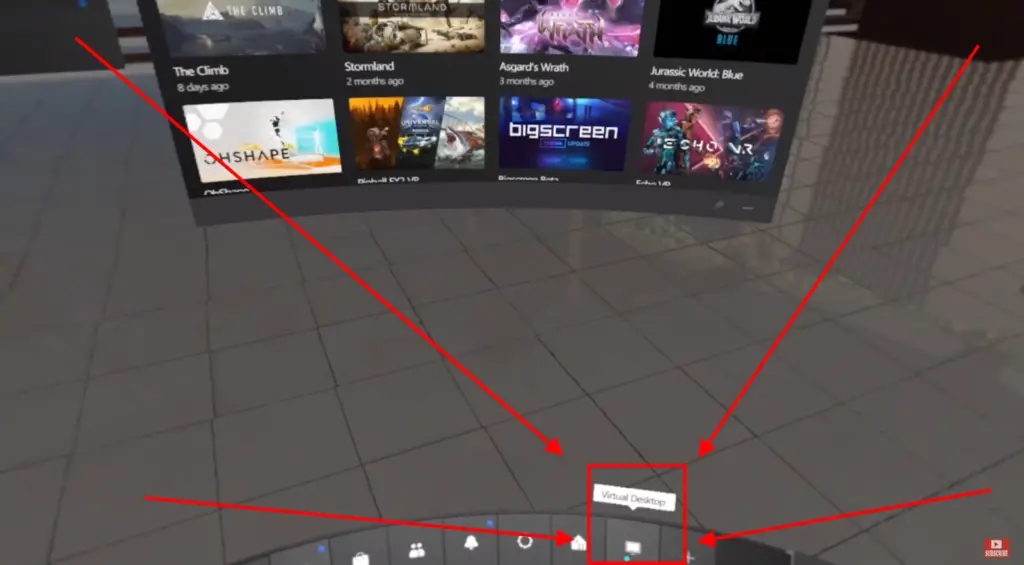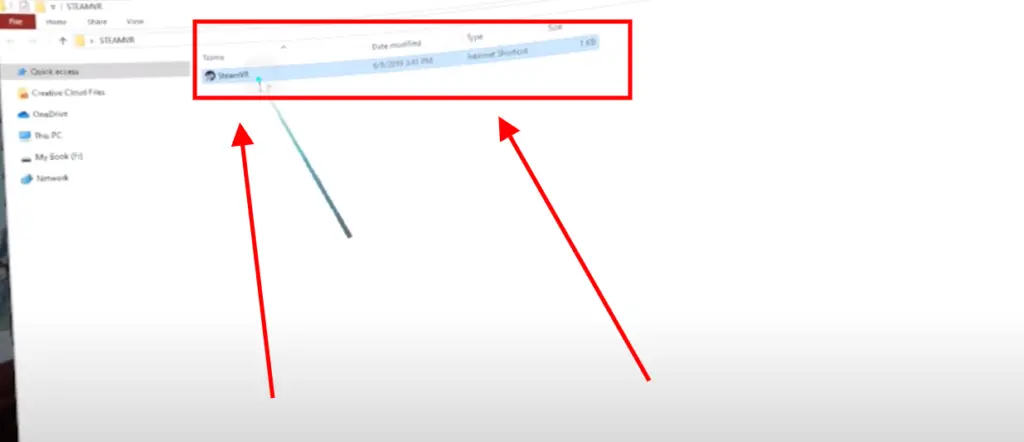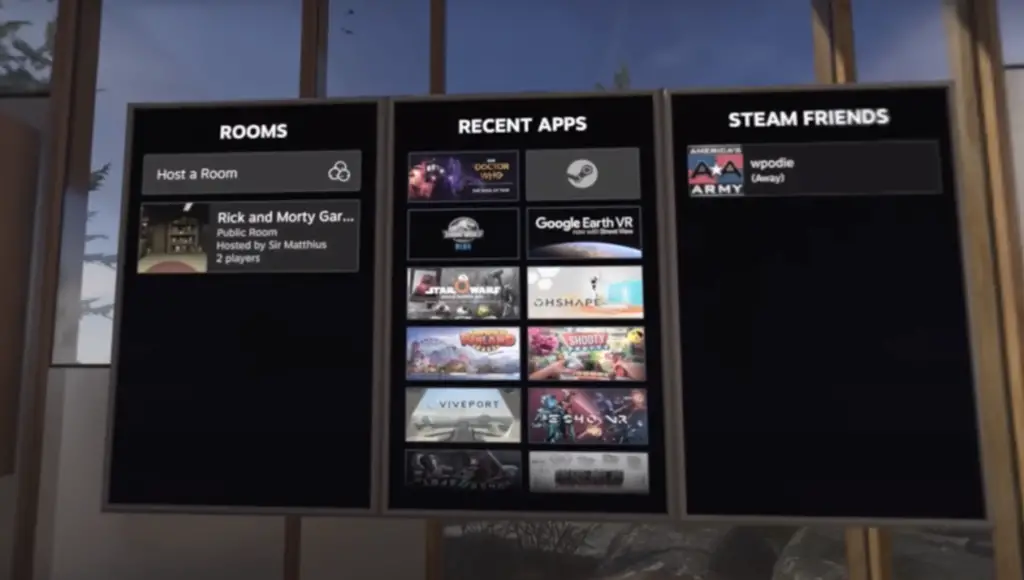 ***FOLLOW ALL THE ABOVE STEPS AND AFTER THAT FOLLOW THESE STEPS***
In order to run games on Steam VR on the Oculus quest, select the "Virtual Desktop" button on the bar at the bottom.
Then navigate to your Steam VR shortcut and double click on it to launch SteamVR. This should launch you right into the Steam VR home and you are ready to go.
One thing that'll make this easier is, after launching SteamVR that way the first time as long as you have unknown sources enabled in the oculus PC software, Steam VR will show up in your oculus library so you can launch it from there. 
Also, all the VR games that are launched from Steam VR will also show up in your Oculus library. So that's the simplest and fastest way to go about playing Steam VR games on the quest.
How to use Oculus Charging Cable as Oculus Link cable
I think this new update for the Oculus Link can be a total game-changer for the Oculus Quest Users… 
This update was discovered by the community over on Reddit that the latest public test channel release on PC allowed for the use of a USB 2 cable.
Meaning that the charging cable included in the box for the Oculus Quest should work as a Link cable with this update. 
*First read all the requirements which I mentioned earlier in this post and follow "Step 1". 
Before we get into the testing the first thing we need to do is have the Oculus PC software installed (STEP 1) and update it to the most recent beta by enabling the public test channel in the settings 
Here's How to Enable Public Test Channel on Oculus Quest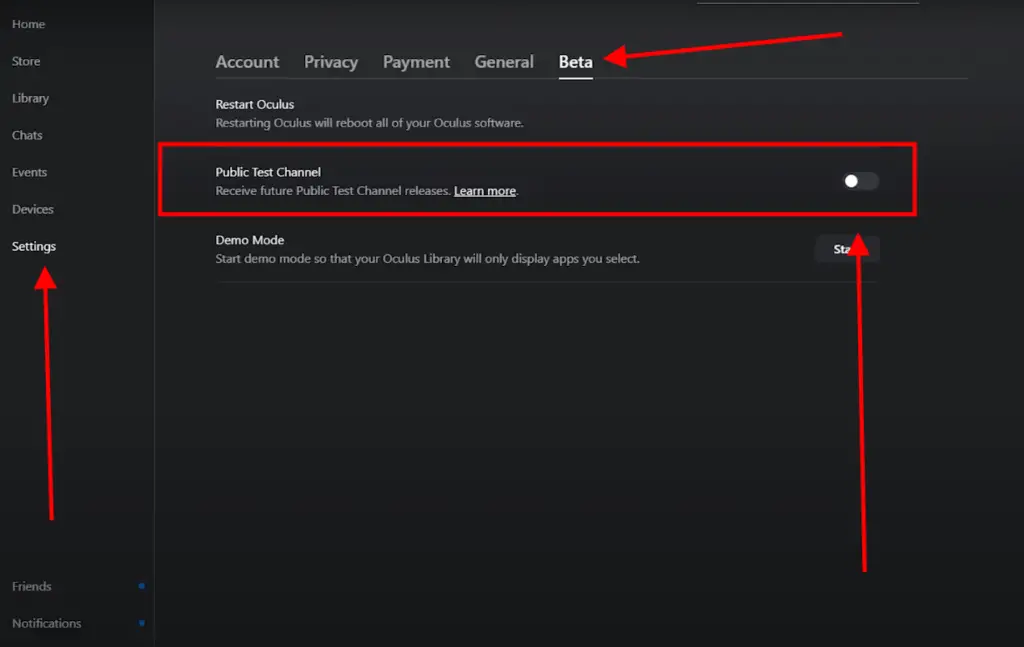 Once installed simply navigate to settings > beta and enable the toggle for the public test channel this should trigger an update and restart the software. 
Next, we also need to ensure the oculus quest is up to date in the headset go to settings > about and check for the latest software update if there's one available in and restart your quest
***NOW, JUST FOLLOW ALL THE STEPS MENTIONED EARLIER IN THIS POST FOR OCULUS LINK***
So you'll need a USB C port on your PC for it to work out of the box now. The charging cable will not work when connected to the front USB C or to the rear USB C. However, it will work when you'll connect it to the USB C port on your Nvidia card. (STEP 3)
Now with the charging cable connected to your Nvidia card you need to put on the oculus quest and you will get the notification to start the Oculus Link in the headset and then you will be transported to the oculus home environment on the PC.
What's the Difference in Performance Between the Charging Cable v/s Official Link Cable
So there we have it that's the update for Oculus Quest 1 & 2 allowing you to connect your quest to your PC using the charging cable that comes in the box with the quest or any other cheap USB 2 cable or extension. 
I have to say I'm really impressed with the performance and this will definitely help with some of the compatibility issues we initially saw when link first released.
 It also means that many of you will get to experience what PC VR has to offer but when you experience the graphical fidelity and depth of PC VR content in games such as Half-Life Alex as god's wrath and the walking dead saints and sinners you really begin to understand the true power of PCVR content.
It's clear with this update that oculus are on a path here and the official Oculus Link cable is a future-proof piece of hardware that not only will work on the current quest but also likely to support the next oculus headset
Which many out there believe will be the next quest and rift combined in a single headset capable of both standalone and PC VR and hopefully this will be able to fully take advantage of the bandwidth available in the official Oculus Link cable.
So if like me you bought the official link cable, I don't think you've wasted your money it's just a case that will have to wait a little bit longer until we see updates or devices capable of its true potential