Here are 3 Easy Ways (1 of which is free) To Play The Elder Scrolls V: Skyrim On any Meta Quest headset in 3 easy steps and in under 7 minutes!
Skyrim VR reimagines the beyond-belief open-world, which in my opinion, is the excellence of this game. You truly "FEEL" what you do in VR and that's what you become.
This game is an Absolute Masterpiece. I have no different words to depict this game and playing Skyrim in VR is just absolutely amazing
*But to play Skyrim VR on your Quest headset, you will need a gaming PC.
And Using ALVR or VRridge to play Skyrim VR is absolutely fine but they won't provide the same quality and low latency as these three methods provide.
Here are some more AAA games that you can play in VR:
How to Play GTA 5 in VR On Oculus Quest 1 & 2
How To Play CYBERPUNK 2077 In VR On Meta Quest 2 [FREE]
Here's How You Can Play Skyrim VR On Meta Quest 1 & 2
Buy Skyrim VR on

Steam

Choose your preferred method: Wired, Wireless or Free wireless method
Voila! Now you can play Skyrim VR on your Oculus Quest.
Yes, that's it. That's all you need to do to play Skyrim VR On Meta Quest For FREE!
STEP 1: Buy Skyrim VR on Steam VR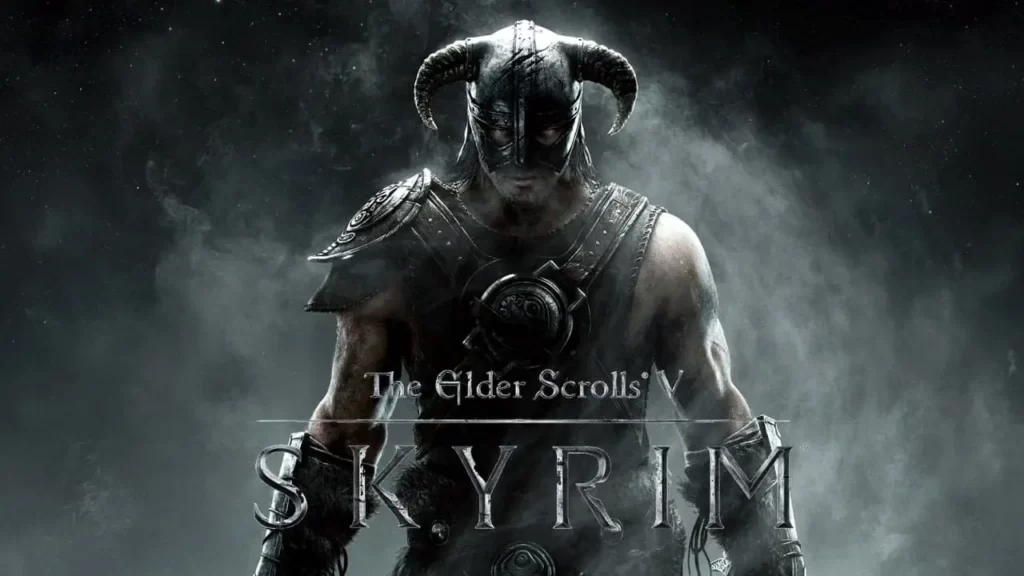 First, go to Steam or any of your preferred websites and download the latest version of Skyrim VR and if you already have it installed then make sure it's updated.
STEP 2: Choose Your Preferred Method
Method 1 — Meta Link; The wired method but Stable gameplay
Meta Link is a feature that transforms your Meta Quest headset into a PC VR headset. All you need is a VR-capable PC and an Meta Link cable.
Here's How to setup and use Meta Link on your Meta Quest headset
Click here to know How to Use Meta Link with Steam VR
Click here to know How to Use Meta Link on Mac (if you are using MAC) 
Method: 2 — Virtual Desktop; The Wireless Method But Stable Gameplay Depends On Certain Factors.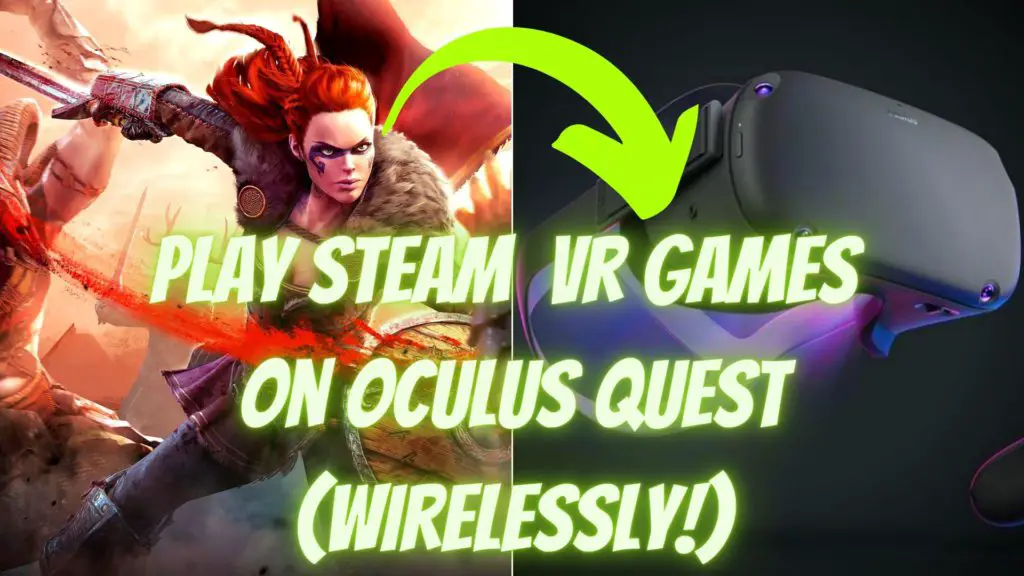 Virtual desktop is a software that emulates your PC in virtual reality. Hence, You can play Skyrim VR on Meta Quest without any wires.
It only takes 5-10 minutes to get it all set up. Here's How to setup and use Virtual Desktop on your Meta Quest headset
*Virtual Desktop Requirements*
5 GHz WiFi Network
Connect your PC via Ethernet and not on WiFi, this enables faster data transfer without any Latency issues
Try to play as close to your router as possible 
Minimum PC Requirements:

Processor: Core i5-7500 / Ryzen 5 1600
Memory: 12 GB RAM
Graphics: GTX 1060 / RX 580 – 6GB VRAM

You'll also need to purchase and download the desired VR game that you want to play from Steam.
AIR LINK vs VIRTUAL DESKTOP: Which To Choose & Who's Better?
Oculus Link V/S Virtual Desktop – Which One Is Better? And Why?
Method 3 — Meta Airlink; The free wireless method but stable gameplay depends mainly on the WiFi speed.
Just like Meta released Meta Link for wired PCVR, they released Meta Air Link for wireless PCVR. Air link allows you to play Skyrim VR on your meta quest headset for Free and wirelessly.
So here's how you can set up Meta Air Link to Play Steam VR Games on Meta Quest without any Hassle and Errors…
I prefer Air Link for playing PCVR games on my quest because I like to keep my VR experiences cable free but if you don't have high-speed internet then go ahead and choose Meta Link.
*Air Link Requirements*
To use Air Link, our PC must meet the minimum specifications for the Meta Link
Make sure you have a PC solid enough to run the games in VR properly.
The WiFi connection must be 5 GHz.
I personally recommend having a specific router like the ASUS AX5400. In which only the Meta Quest is connected wirelessly. Since putting more devices will make the experience worse.
Also, make check that your Meta Quest 2 and your PC are connected to the same Wi-Fi network.
Voila! Play Skyrim VR On Your Meta Quest Headset.
Now, all you need to do is, connect your Meta Quest headset to your PC using the Meta link/Virtual Desktop/Air link and go to Steam on your PC and search for Skyrim VR.
Or after connecting your Quest headset to your PC, you can put on your Meta Quest and then directly open Skyrim VR while you're in VR.
And Boom! Enjoy playing Skyrim VR on any Meta Quest headset!
If you're looking for FREE Meta Quest games then do check out this whole playlist on YouTube or on our website.
FREE GAMES ALERT!:
Top 25 Best FREE Meta Quest 2 Games You NEED To Play