What Are The Best Settings For Playing GTA 5 In VR?
The 5 Settings That Can Make Your GTA 5 VR Gameplay Much More Enjoyable!
Hello VR Army! Many of you were asking: What are the best settings for GTA 5 in VR, What to turn on and what to turn off? 
Toggling the settings can create a huge impact on your VR gaming while playing GTA 5 in VR.
So this post is going to be very short (of course) because it answers a very specific question but I've already answered this question in my GTA 5 VR post but due to headline character limitations, I can't state that there are also some additional settings that needed to turn on and off. 
That's why even after I published my Ultimate GTA 5 VR article, many readers and viewers are still asking for some tips and tricks to enhance their GTA 5 VR experience. So here are the Best Settings and tips that can greatly impact and enhance your time in GTA 5 VR!
Want To Play GTA 5 In VR But Having Problems and Errors Then Here's The Perfect Guide For You:
How To Play GTA 5 In VR For Rift S, Index, HTC 
How To Play GTA 5 In VR For Oculus Quest 1 & 2
So Here The Settings That You Should Change – GTA 5 VR
***These Settings Works For Both PC VR Headsets and Oculus Quest(s)***
So Once the game is installed, launch the game usually on your desktop and change the following settings in the games menu before installing the VR mod.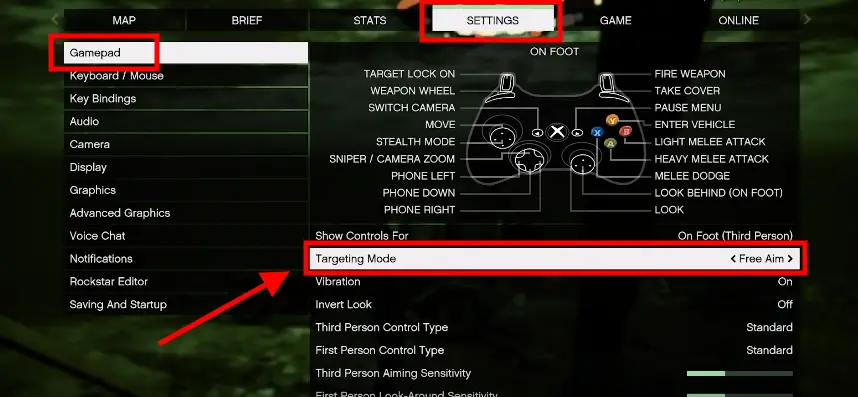 First, go to settings > gamepad > targeting mode and turn it on to free aim. 
Then go to settings > camera and then change the following settings: 
Allow independent camera modes.
First-person head bobbing > off.
First-person third-person cover > ON.
First-person vehicle hood > off.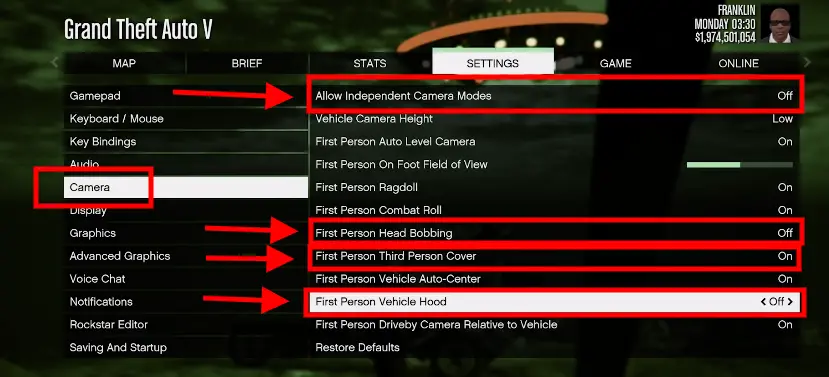 And Now, exit GTA V and Make sure the game isn't running and is completely closed. And then Install The GTA 5 Mod. 
So there we have it that. Those were the 5 settings that can make your GTA 5 VR experience exponentially great.
Do you have any other tips and tricks for others to play GTA 5 VR? Comment it down below and let's help each other out!
Let me know if any of these tips were useful to you in the comments down below I'd love to know.
Check out our Other Posts : 
Synth Riders "Spin Mode" adds 90, 180, and 360 degrees of movement in every song
Does SUPERHOT: MIND CONTROL DELETE have VR Support?
Alien Isolation VR – How to play Alien Isolation in VR for Rift, index…
Read Next:
How to Sideload Oculus Quest Using SideQuest : Windows & Mac