he Easiest and Most Comprehensive Guide On How To Play GTA 5 In VR Officially On Any Meta Quest Headset (1, 2, 3 + Pro) Using 3 Methods (1 Is FREE) In Maximum 5 Mins.
GTA had its era, and I'm sure it was a part of everyone's childhood. From flying planes to stealing vehicles and messing with cops, we used to create mayhem in the city.
Now you can experience the same nostalgic single-player story campaign of GTA 5 in VR on your Meta Quest including all the cut-scenes! Kudos to Luke Ross the creator of this Mod.
While adding VR support and modding GTA 5 might seem a bit tricky, there's no need to worry, I've got you covered!
This article will guide you step by step on how to properly install the GTA 5 VR Mod, how to enable VR mode in GTA 5, and what are the best settings for playing GTA 5 in VR on Meta Quest.
No BS just a straightforward explanation! And the best part? It only takes a maximum of 5 minutes to get it all done.
Here are some more AAA games that you can play in VR:
How to Play Alien Isolation On Meta Quest
3 Methods – How To Play Skyrim VR On Meta Quest [FREE]
How To Play/Install GTA V In VR Using Luke Ross Mod On Meta Quest
VOILA! That's all you need to do to play GTA 5 VR on your Meta Quest for FREE.
Step 1: Install & Update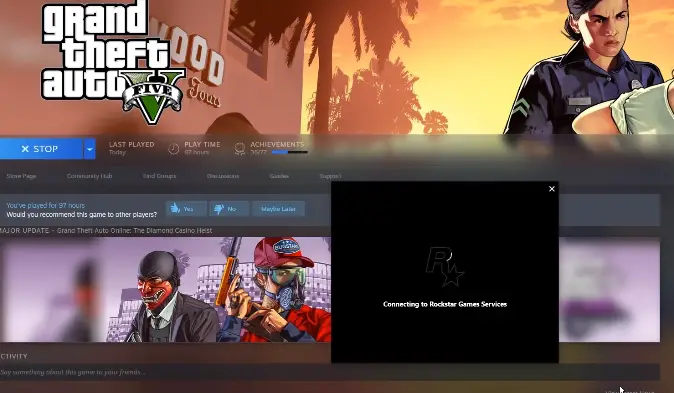 First, you need to install GTA 5 without any mods and the Meta app on your PC. There is no guarantee of compatibility if you use mods.
(If you've successfully used this mod with other mods, please share your experiences with the community in the comments below.)
If you already have the game and the Meta app then make sure they are updated. Also, this mod is meant for the single-player game mode only; using it in online multiplayer may result in a ban.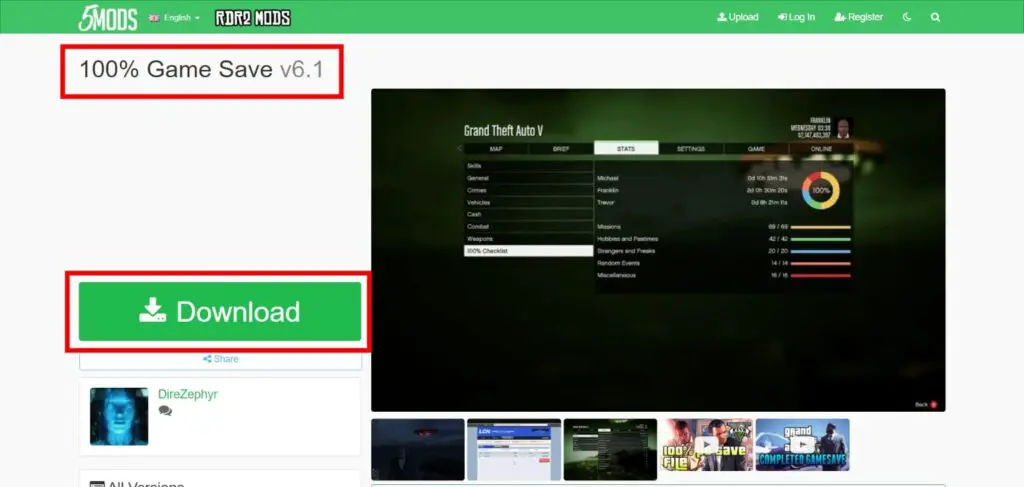 Simply download the save file and place it in your GTA 5 save game folder, typically located under the C Drive.

Step 2: Change the Settings
After you've installed the game, follow these simple steps before adding the VR mod:
Launch the game from your desktop as you normally would.
In the game menu, go to "Settings."
Under "Gamepad," select "Targeting Mode" and switch it to "Free Aim."
Then, navigate to "Camera Settings" and make the following changes:

Enable "Allow Independent Camera Modes."
Turn "First-Person Head Bobbing" to "Off."
Set "First-Person Third-Person Cover" to "On."
Switch "First-Person Vehicle Hood" to "Off."

Exit GTA V and ensure the game is completely closed. Now you're ready to proceed to the next step.
Step 3: Install the GTA 5 VR Mod
Now that GTA 5 is VR ready, let's install the mod. You can get the GTA 5 VR Mod [here]. The downloaded file will be a .rar file.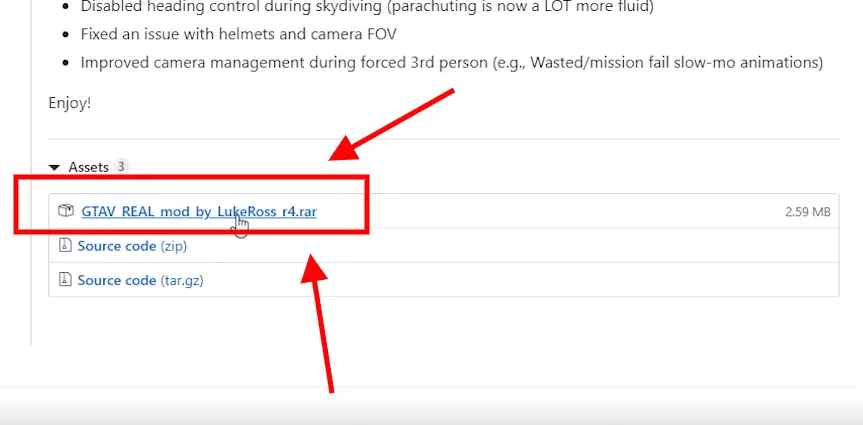 Once downloaded, copy the GTA 5 VR mod RAR file and navigate to your GTA installation folder, which is generally under

C:

\Program Files (x86)\Steam\Steamapps\common\Grand Theft Auto V

and paste it into the main folder.
Next, right-click on the .RAR file and click 'Extract here' using WinRAR.
Then, open GTA 5 in your Steam library, right-click and select 'Properties,'
Make sure the option 'Use Desktop Game-Theatre while SteamVR is active' is "unchecked".
Now, return to the GTA installation folder where you unpacked the mod earlier.
Double-click on the 'real config.bat' file and choose high, medium, or low graphic settings depending on your PC's specifications." (please see the slideshow below)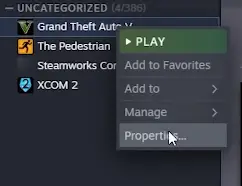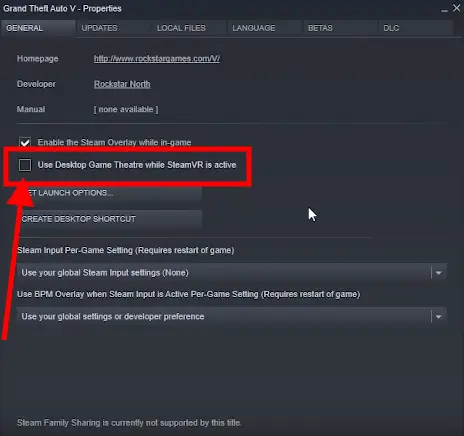 STEP 4: Choose Your Preferred Method To Play GTA 5 On Your Quest Headset
Method 1 — Meta Link; The Wired Method But Stable Gameplay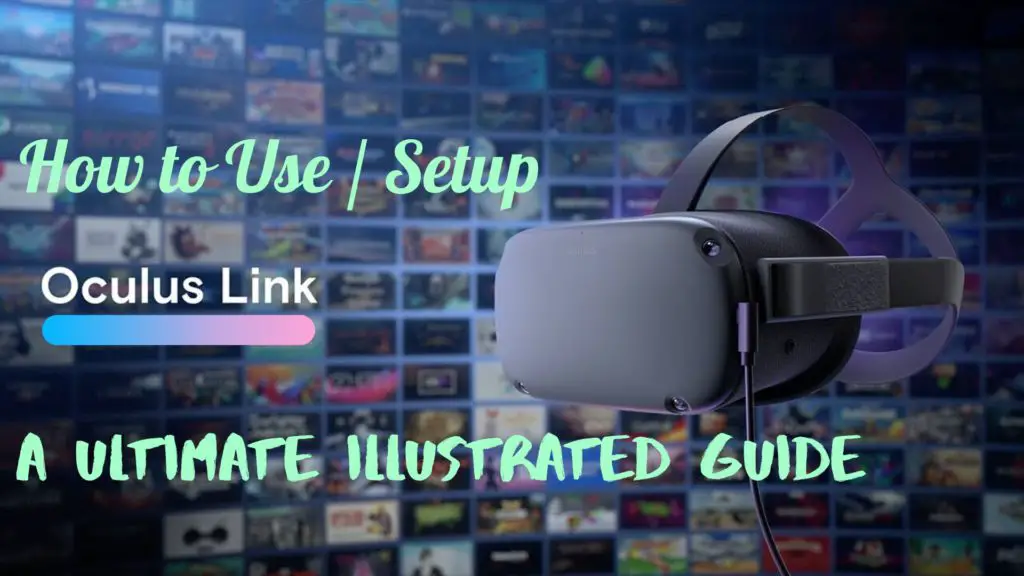 Meta Link is a feature that transforms your Meta Quest headset into a PC VR headset and allows you to play GTA 5 in VR. All you need is a VR-capable PC and a Meta Link cable.
Here's How to setup and use Meta Link on your Meta Quest headset
Click here to know How to Use Meta Link with Steam VR
Click here to know How to Use Meta Link on Mac (if you are using MAC) 
Method: 2 — Virtual Desktop; The Wireless Method But Stable Gameplay Depends On Certain Factors.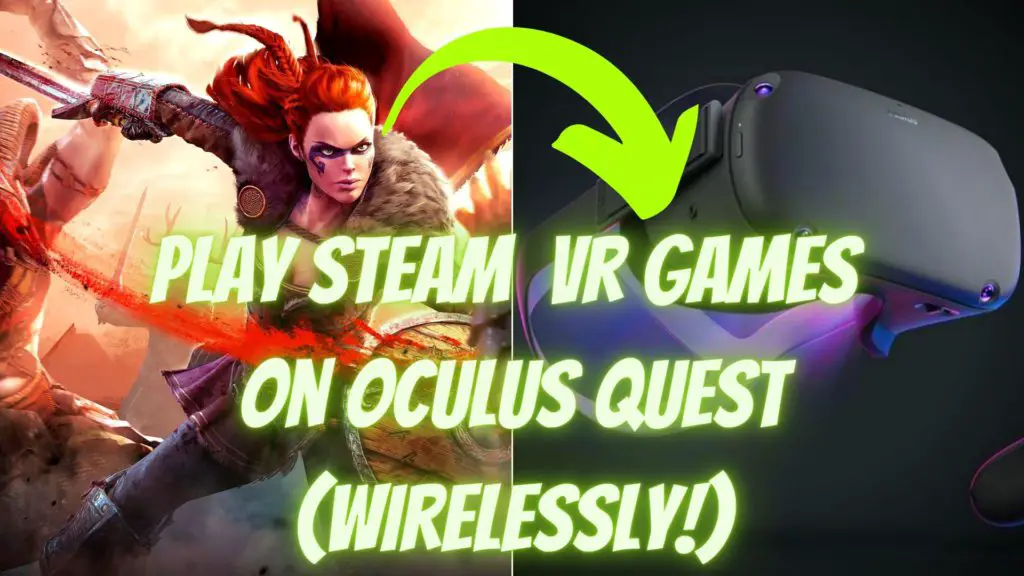 Virtual desktop is a software that emulates your PC in virtual reality. Hence, You can play GTA 5 VR on Meta Quest without any wires.
It only takes 5-10 minutes to get it all set up. Here's How to setup and use Virtual Desktop on your Meta Quest headset
*Virtual Desktop Requirements*
5 GHz WiFi Network
Connect your PC via Ethernet and not on WiFi, this enables faster data transfer without any Latency issues
Try to play as close to your router as possible 
Minimum PC Requirements:

Processor: Core i5-7500 / Ryzen 5 1600
Memory: 12 GB RAM
Graphics: GTX 1060 / RX 580 – 6GB VRAM

You'll also need to purchase and download the desired VR game that you want to play from Steam.
AIR LINK vs VIRTUAL DESKTOP: Which To Choose & Who's Better?
Meta Link V/S Virtual Desktop – Which One Is Better? And Why?
Method 3 — Meta Airlink; The free wireless method but stable gameplay depends mainly on the WiFi speed.
Just like Meta released Meta Link for wired PCVR, they released Meta Air Link for wireless PCVR. Air link allows you to play GTA 5 VR on your Meta Quest headset for Free and wirelessly.
So here's how you can set up Meta Air Link to Play Steam VR Games on Meta Quest without any Hassle and Errors…
I prefer Air Link for playing PCVR games on my quest because I like to keep my VR experiences cable free but if you don't have high-speed internet then go ahead and choose Meta Link.
*Air Link Requirements*
To use Air Link, our PC must meet the minimum specifications for the Meta Link
Make sure you have a PC solid enough to run the games in VR properly.
The WiFi connection must be 5 GHz.
I personally recommend having a specific router like the ASUS AX5400. In which only the Meta Quest is connected wirelessly. Since putting more devices will make the experience worse.
Also, make check that your Meta Quest 2 and your PC are connected to the same Wi-Fi network.
Virtual Desktop V/S Meta Link
One question I often get asked is: Are there any differences in quality between using a Meta Link cable and Virtual Desktop?
Check out our post to learn more about the key differences and determine which option is more suitable for you."
Meta Link V/S Virtual Desktop – Which One Is Better? And Why? 
STEP 5: Other Additional Settings
Finally, set your VR headset as the default audio source in your Windows settings. Then, launch the Meta app on your PC, and you're all set to play GTA 5 in VR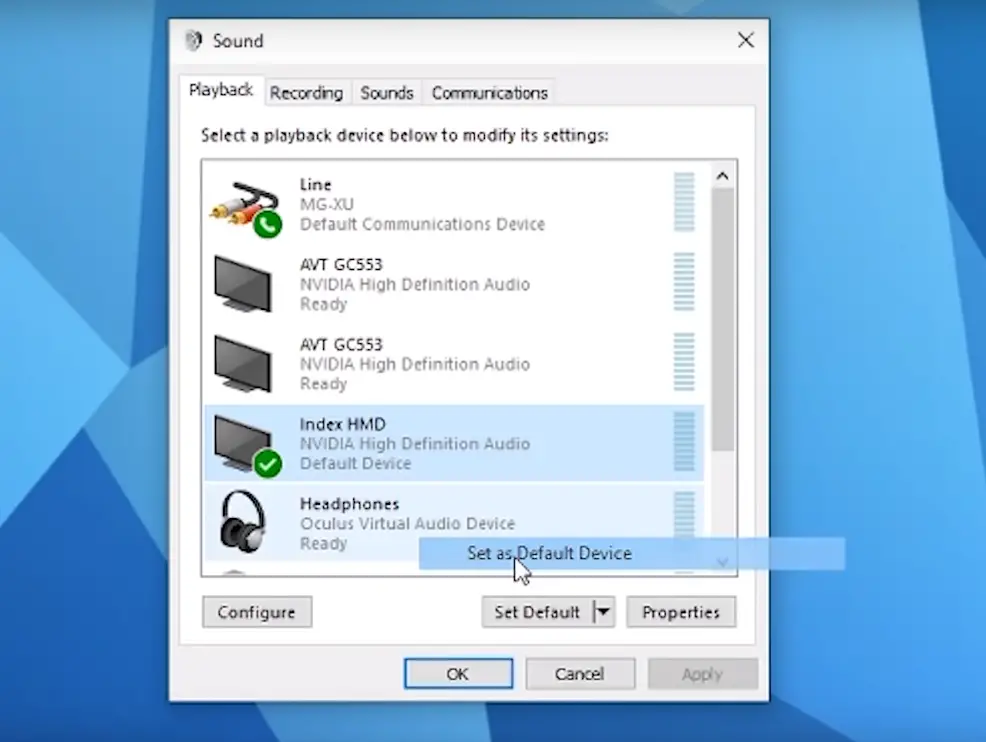 I would recommend using a wireless gamepad such as the Xbox 1s controller wireless controller or of course, you can use a keyboard and mouse if you wish.
Playing GTA 5 In VR On Your Meta Quest Headset
If you've bought the game from Steam, then Open Steam on your PC and search for GTA 5 directly on your PC or by going to your Steam Library in the Quest itself. Click on the game and you'll be good to go.
If you've bought the game from Epic Games, then double-click on the GTA 5 game from your PC itself.
And finally, you can play GTA 5 In VR on your Meta Quest headset.
Quick Help: Which Method To Choose To Play GTA 5 In VR?
If you're getting confused about which method to choose to play GTA 5 In VR on your Meta Quest, then here's a quick summary:
As Meta Link is a Wired Method, the gameplay you get is uninterrupted and there's no lag or frame drops but it can be limiting sometimes because you can't move around freely.
You can depend on Meta Link to give you a strong experience with no latency till the end.
But your experience using Air Link to play GTA 5 In VR on your Quest depends on your computer specifications, and mainly on your router
The WiFi connection must be 5Ghz if you want to play GTA 5 VR Wirelessly. I personally recommend having a specific router like the ASUS AX5400 in which only your Meta Quest is connected.
Something as simple as a wall in between your Quest and your router might create chaos with the wifi signal from time to time.
So If you have Amazing WiFi speed and there's no distraction to block your connection between your Quest and WiFi, then you should definitely go for Air link.
Read Next:
How To Play Doom In VR On Meta Quest (Easiest Method & No Confusion)
So, that is how you can play GTA 5 in VR on your Meta Quest headset, which I think is super duper easy.
I know many GTA 5 and VR fans were waiting for TRUE VR mod support for GTA, and now, we finally have it!
Hope you all understand it easily and quickly because of the illustrated images. But if you have any questions or suggestions for our next topic, then the comments section is always open for the VR Army!
Until Then Stay Strong VR Army!
Read Next:
How To Mod Beat Saber – Meta Quest