Forget PS5 & Xbox Series X: Here Are 3 Reasons Why Quest 2 Is Better
What You Should Buy A PS5 Or Xbox Series X? Neither! Here Are Three Reasons Why You Should Buy Oculus Quest 2 This Year.
Hey VR Army, I'm Dewansh and today I want to bring up a very interesting but controversial topic on our website: WHY OCULUS QUEST 2 IS BETTER THAN XBOX Series X or PS5?
There are still people who are uncertain whether to bring the future of gaming into their living room or want to experience something completely new but have not yet made a purchase decision. This article is written for these people.
I have laid out three reasons why you'd be better off getting a Quest 2 than a PS5 or Xbox Series X this year of 2022. You have to decide whether these arguments are decisive for you or not.
***We are not saying that XBOX or PS5 is inferior or anything like that. We are just pointing out the differences and unique experiences and perspectives VR brings into Gaming.***
Related:
How These 7 Industries Uses Virtual and Augmented Reality
VR Really Offers A New Gaming Experience
The Xbox Series X and PS5 are still at the beginning of their lifecycle. The games that justify the purchase of these high-performance machines are accordingly few and far between. And that won't change for a year or two.
But even then, it remains to be seen to what extent faster loading times and more computing power can take gaming to the next level. Or whether the new consoles simply offer more of the same, just a little prettier. 
If you want to experience something really new, you have to look elsewhere: Virtual Reality is the right place to go.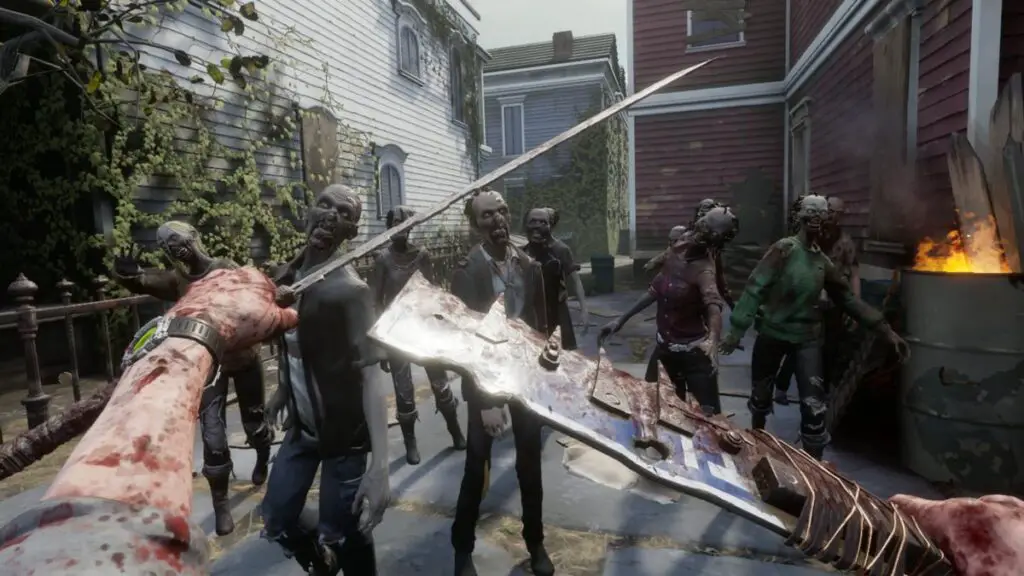 The technology has matured for five years and has overcome its worst teething troubles with Quest 2: Gone are the days of annoying cables, low resolution, and handicrafts during assembly. You no longer need an expensive computer or a fast console for good VR.
With Quest 2, virtual reality is easier than ever, as all technology is integrated into the headset itself. You put the VR headset on and off you go: right into the game world, which you experience and control with your body
The technology captures your head and hand movements with millimetre precision and transmits them into the game.
The resulting gaming experience: You become part of the game instead of just looking at it.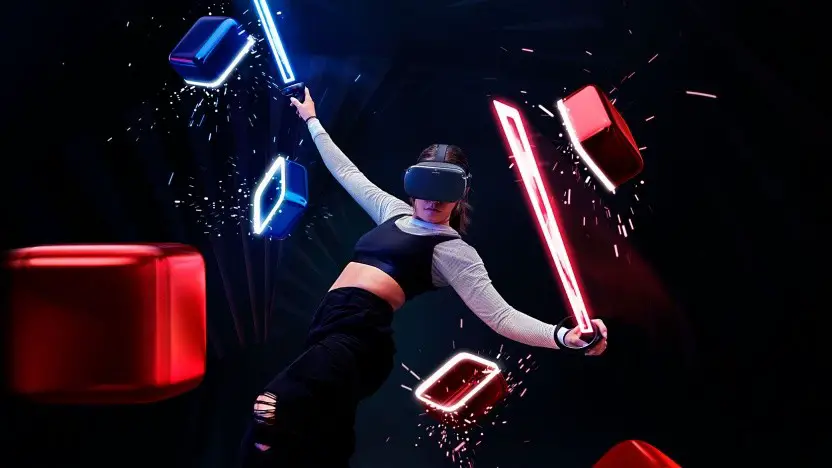 VR thus enables new game concepts that could not be implemented with a screen and gamepad.
VR games are not necessarily, but often physical, play with perspective, spatiality and size scales and thrive on manual interactions, whether with controllers or optical hand tracking, in which your own hands and fingers are transferred one-to-one into virtual reality.
You can read about what virtual reality is and how it works in our VR Guide. The new VR experience is of course also available with wired VR glasses for the PC or with Sony's upcoming Playstation VR 2.
Quest 2 Makes You Fit And Gets You In Shape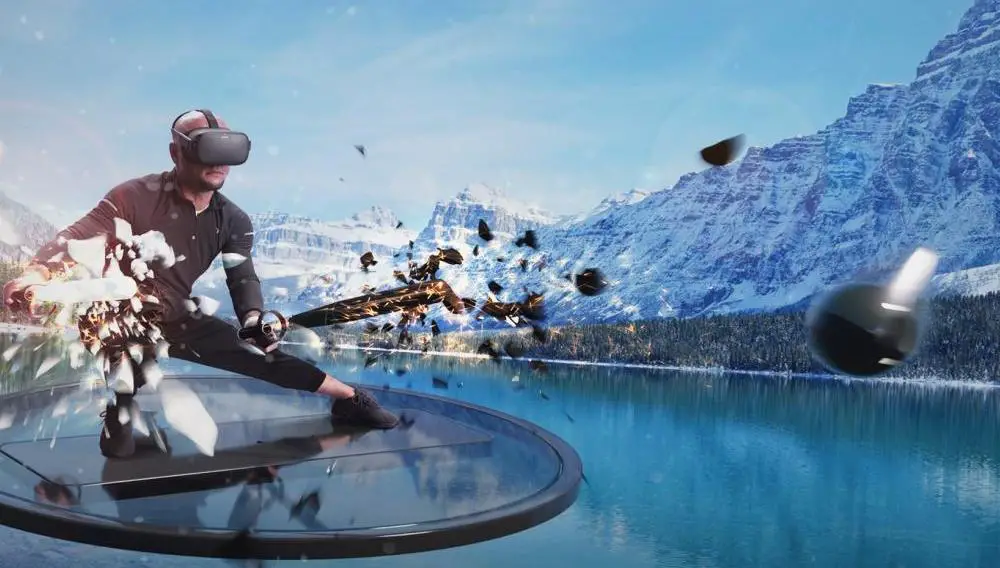 Virtual reality eliminates the cliché of the couch and seated gaming. This is especially true for the wireless Quest 2. Although it is possible to play while seated, the experience only becomes really immersive when you include your own body in the gaming experience.
Physical games like Beat Saber, Pistol Whip, and The Thrill of The Fight have become hugely popular, even among professional athletes, and have become a game genre in their own right because of their unique combination of movement and fun.
Thanks to an integrated fitness tracker, you can measure how many calories you burn and set weekly goals that motivate you to keep going.
You see: VR gaming is healthy gaming and that alone represents a cultural revolution in the history of this form of entertainment. Did I spark your interest in VR fitness? Then check out our list of the best fitness games for Quest 2.
Quest 2 Is Cheaper And Available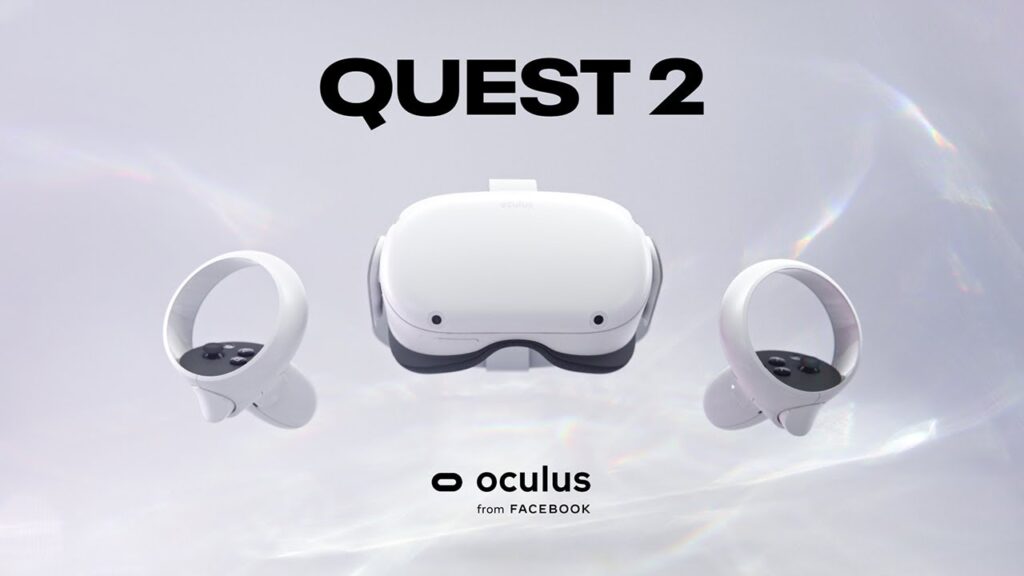 Due to the ongoing supply shortage or moon prices on online portals, you may have no choice but to wait and see if you buy the PS5 or Xbox Series X.
You don't have these problems with Quest 2, because the VR glasses are in stock and only cost $299. That's $200 cheaper than one of the new consoles.
So, that was our 3 Major Reasons why you should buy Oculus Quest 2 rather than buying X BOX Series X or PS5. Lets Us Know your thoughts regarding this topic!
We would love to hear your unique opinions and standpoints around this topic.
Learn more about VR and How The VR Industry Is Expanding And Growing On A Rapid Speed, Until Then Stay Strong VR ARMY!:
HOW The Metaverse BOOSTED The Consumer VR Market?
What Does "META" Mean? Why Did Facebook Choose This?
13 UPCOMING Oculus Quest Games To Look Out For In 2022
Apple AGAIN Delays Mixed Reality Headset To 2023 BUT WHY?
Microsoft Buys Activision Blizzard To Build The Metaverse?
META: Everything You Need To Know About META In 2022
Playstation VR 2: Release & Everything You Need To Know 2022
FIRST-EVER ALL-VR COURSE Hosted By Standford University
DISNEY Wants To CREATES Its METAVERSE Like Facebook & Nike