Fun Train Announces The Twilight Zone VR Launch Date For Quest
Fun Train, The Acclaimed Development And Publishing Team That Brought The Cinematic Universes Of Tarzan And The Exorcist To Life Through Virtual Reality Headsets, Announces The Debut Of The Twilight Zone VR.
Celebrating National Twilight Zone Day in the United States, the teams at Virtual Athletics League and Fun Train VR are eager to announce the debut of a brand new virtual experience coming to the Meta Quest store on July 14, 2022.
Now, fans that grew up watching the original and updated shows can personally journey through the door and into The Twilight Zone VR.
The Twilight Zone VR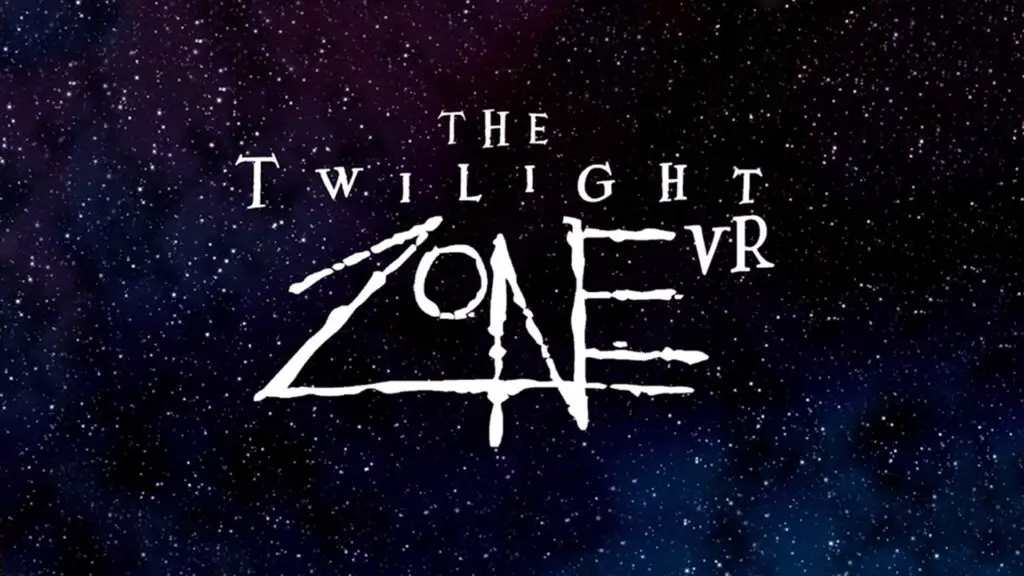 The Twilight Zone VR features three unique stories where players must navigate and unravel the mysteries behind the terrains and beings surrounding them.
Each self-contained story blends the franchise's revered use of psychological horror and science fiction to push players into contemplating their steps at every corner to survive.
Developed by Pocket Monkey Studios and featuring gaming veteran Rob Yescombe and screenwriter Dwayne Alexander Smith, The Twilight Zone VR merges creative storytelling and advancing technology to bring players an accessible and unforgettable experience through VR headsets.
Suggested:
Top 25 Best Multiplayer VR Games – CO-OP, Team VR Games
A WORD From CEO of Fun Train: Douglas Nabors
If you're just stepping into VR Then these games might help:
Top 15 Best BEGINNER Oculus Quest 2 Games To PLAY FIRST
A WORD From The Developers Pocket Money Games
Essential Read:
Top 25 Best Free Oculus Quest 2 Games | Quest Free Games
Beta testing for The Twilight Zone is well underway.
VR enthusiasts and intrigued fans can expect upcoming announcements leading up to July 14 through the official Twilight Zone VR website, social media and Fun Train's monthly newsletter.
In addition to announcing the release date for The Twilight Zone VR, VAL and Fun Train are collaborating on Fun Train's additional renowned titles, including The Exorcist: Legion, which is currently on sale through the Meta Quest store until May 15.
As further updates are revealed VR Marvelites will keep you updated.
Prevent Motion Sickness:
9 Ultimate Tips on How to Prevent Motion Sickness in VR Forever!
More Information About The Virtual Athletics League And Fun Train
The Virtual Athletics League (Virtualities, Inc):
Founded on the idea that VR esports is a social and technological revolution, Virtual Athletics League takes the best elements of esports and the digital, collaborative world and combines them with the real physicality and athleticism from traditional sports.
Since running the world's first official Beat Saber tournament in 2018, VAL has partnered with over 60 game studios and received sponsorships from major brands like HTC and HP.
The VAL team works with content creators across all major online social platforms to market VR game developers and titles through conventional marketing efforts and through hosting the largest bi-annual VR tournaments through the VR Summer and Winter Games.
Fun Train:
Fun Train is a producer of premium virtual reality experiences based on established cinematic franchises.
The company's first title, The Exorcist: Legion VR launched for Oculus Quest in May 2019. and is available on PSVR and Steam.
The sequel for Exorcist: Legion VR, titled Exorcist: Safety in Numbers is currently in production.
Read Oculus Quest 2 Tricks That Meta Doesn't Teach:
8 Oculus Quest 2 Tricks That Everyone Should Know
Here are some more AAA games that you can play in VR:
How to Play Skyrim VR On Oculus Quest 2
How to Play GTA 5 in VR On Oculus Quest 2
How to Play Alien Isolation In VR On Oculus Quest 2