Vanishing Grace, The Thrilling Indie VR Game, Will Arrive This Week At Oculus Quest Platform!
Vanishing Grace Releasing On 11th Feb 2021 On The Quest Store With Its Amazing Puzzles And Narrative Adventure
Some time ago, the independent development studio Monte Perdido presented to the world a unique project in which it was in development, entitled Vanishing Grace and aimed at virtual reality headsets. 
Now, after months of waiting, this Oculus Quest and Quest 2 exclusive game has finally left a new trailer and release date. And best of all, the wait is only a few days.
Vanishing Grace, an exciting puzzle game for the Oculus Quest and Oculus Quest 2 coming on 11th February 2021, which was already available as a demo on SideQuest and won many fans. 
Highly appreciated on SideQuest, Vanishing Grace tells the story of the sudden disappearance of Grace, a traveller. Her futuristic hovercraft returned without grace, upsets her childhood friend Joel who decides to use his machine to find her.
This is how an adventure begins in the heart of devastated lands where the player, playing Joel, will have to pilot and take care of the aircraft that transports him.
Vanishing Grace obviously reserves its share of surprises within exceptional puzzles which will gently bring answers to the mystery surrounding Grace's disappearance. To help himself in the journey, the player will also have a boomerang. This will also prove useful for collecting energy essential as fuel for the hovercraft.
"An Extra-ordinary Tale Of Puzzle – Adventure"
If you are finding Best Multiplayer VR Games from 15+ Genres then I've also made a list on that Check it out Best VR MULTIPLAYER Games From 15+ GENRES To Play With Friends & Family
Official Description Of The Game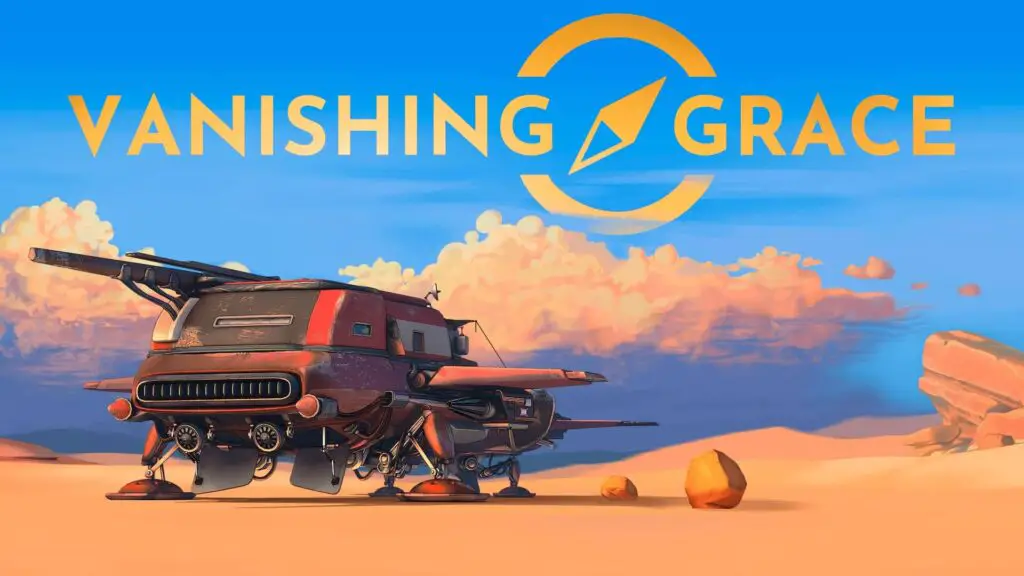 The official product description on the Oculus Quest Store explains that
"Vanishing Grace is a narrative puzzle game set in the near future in which a solar storm has changed life on Earth."

"Play as Joel, a civil servant who leads a quiet life until one day he discovers that Grace, his childhood friend, has disappeared. His ship has reached the Citadel with no one on board. It is at this moment that Joel decides to abandon everything to find her. Pilot Grace's ship and travel through desolate wastes as you try to uncover the story behind her mysterious disappearance."
Read Next:
Top 11 Amazing Best Oculus Quest Party Games | Party Quest Games
Already visible in the "coming and preorders" section of the Oculus Quest store, The game is expected to cost 19.99 euros in the store. You can find the game in the Oculus store here.
Vanishing Grace will be officially released on February 11, 2021. Exclusive for the moment to the standalone Facebook platform, however, it is rumoured that it may arrive later on Steam (PCVR) and PSVR, but Vanishing Grace will first make its debut on the Quest.
If you don't want to miss any more releases, keep an eye on our VR What's Happenin' section on VR Marvelites.
Suggested:
How To Setup & Use Roblox VR On Oculus Quest: 4 Steps: Under 5 MINs