Do You Know Now You Can Play Star Wars: Jedi Outcast In VR? Here's The Complete Guide On How To Do It!
Team Beef Has Just Created The JK XR, A New Port Allowing You To Play Star Wars Jedi Knight II: Jedi Outcast In VR. We Can Now Fully Enjoy The Game On The Meta Quest Headsets [In Just 5 Minutes]
Team Beef is, of course, the team behind popular VR ports and mods for iconic games, like Return To Castle Wolfenstein, Doom, and Half-Life.
It is best known for adapting classic games into virtual reality. This time, they made the VR Port of Jedi Knight II: Jedi Outcast for Meta Headsets (Quest, Quest 2, Quest Pro) by developing the JK XR port.
If we refer to a trailer, we can say that the VR version of the title faithfully recreates the original experience
Much to the delight of fans, it even features motion-controllable lightsabers as well as plenty of other cool features.
So, here's How to Play Star Wars: Jedi Outcast in VR to completely get immersed in it.
Here's How To Play Star Wars: Jedi Outcast in VR
STEP 1: Download And Install Star Wars Jedi Knight II: Jedi Outcast On Your PC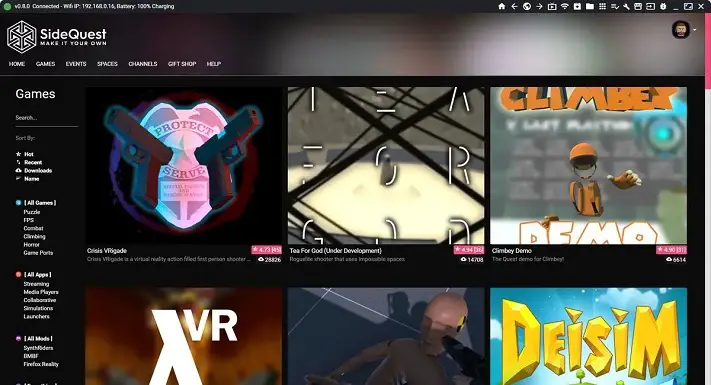 Now, to play this classic in VR on your Meta Quest headset, first, we need to download and install the Star Wars Jedi Knight II: Jedi Outcast On our PC because The apk only includes the engine port and not any assets from the Jedi Knight game.
To play the game, you'll need to buy it, and using Steam, in my opinion, is the easiest option.
Here's the store link
STEP 2: Download The Free Sidequest App On Your PC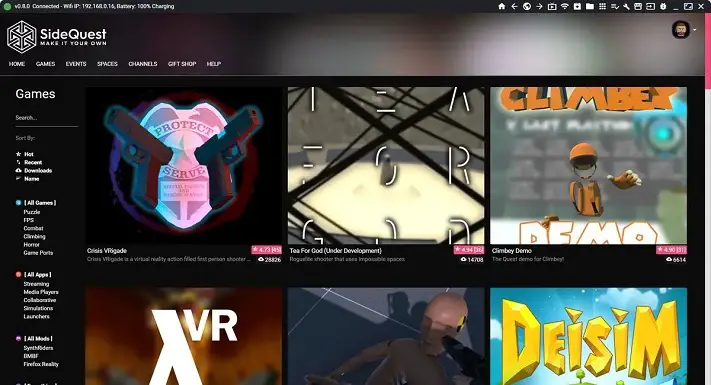 To play Star Wars: Jedi Outcast in VR, the first thing to do is download the free SideQuest app on your PC.
Here's how to set up Sidequest in the easiest way
Here's how to set up and use Sidequest "wirelessly".
And if you don't have PC then you can also sideload apps and apps using Android phone.
STEP 3: Install The JK XR Port On Your Meta Quest

Then, you have to install the JK XR port on your Meta Quest VR headset. Here's the link
***Note that if you are using the Meta Quest headset, then you must enable the developer mode.***
Once done, you can now open JK XR on your VR device, and accept the different permissions it asks for.
This will generate the various necessary files automatically!
STEP 4: Location "Jedi Outcast\gamedata\base"
The next step is to go to the location "Jedi Outcast\GameData\base" on the PC.
And now copy the asset files assets0.pk3, assets1.pk3, assets2.pk3 and assets5.pk3 from the original version of the game to "\JKXR\JK2\base".
STEP 5: Play Star Wars: Jedi Outcast In VR
Now put on your VR headset, then go to the "Unknown sources" section on the Meta Quest headset and select the JKXR port to start playing
In case you get lost during the process, Team Beef has developed a companion app to simplify it.
For those who are still hesitant to play Star Wars: Jedi Outcast in VR, the team is also offering them a short demo.
Read Next:
2 METHODS: How To Play RICK AND MORTY VR on Oculus Quest 2
So there you have it! That's how you Play Star Wars: Jedi Outcast in VR On Your Meta Quest Headset
Once you have everything set up, please let us know how it goes and we will be more than happy to help you out with any issues you might have.
Our guide is super easy to follow and will get you playing in no time. Here are some more games just like Star Wars: Jedi Outcast that you can play.
Let us know how it went in the comments below or on our YouTube channel.
Thanks for reading, Until Then STAY STRONG VR ARMY!