KIWI Design Comfort Battery HeadStrap For Meta Quest 2 Review
Elevate Your VR Experience with the KIWI Design Comfort Battery Head Strap
As an Oculus Quest 2 user, the default fabric strap just doesn't cut it. It is not comfortable, hard to adjust, messes up my hair and leaves a RED mark on my face…
Not to mention, the battery life falls short too. There have been instances where my Quest 2 battery died in the middle of a game, forcing me to start all over again.
And that's why I was looking for a Headstrap that can kill two birds with one stone and That's where the KIWI Design Comfort Battery Head Strap comes in.
This accessory aims to provide comfort, convenience, and extended playtime, all in one package.
But Before we dive into the review, I want to Thank Kiwi Design For Sending us this Battery Head Strap for review purposes. But let me make it clear – they're not sponsoring us.
You can always count on me to give you my honest and unbiased opinion.
Watch The Video Review Here:
Unboxing & Contents + First Impressions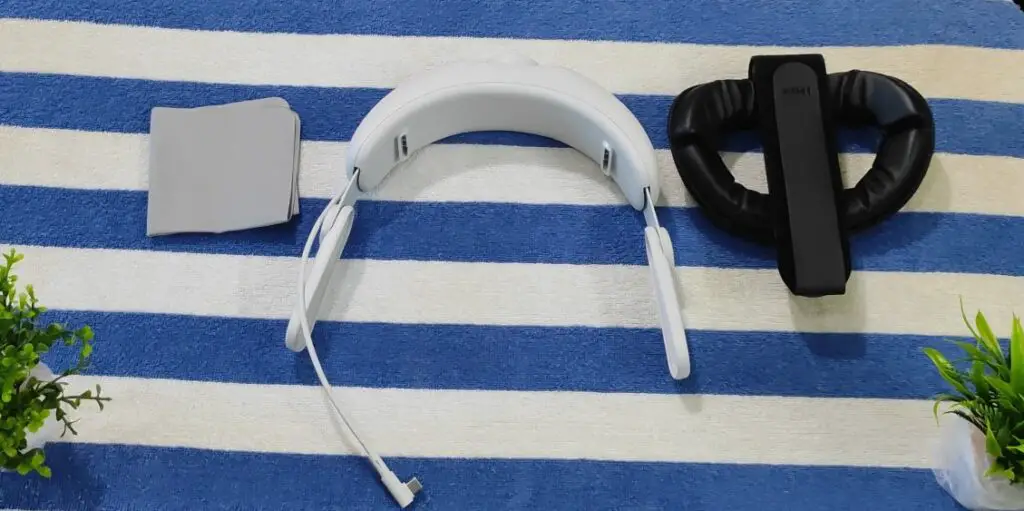 So let's start this review with the unboxing and the contents of the Kiwi Design Battery Headstrap
The head strap comes in a cardboard box…It's like the replica of the Oculus Quest 2's box but for the head strap. The box contains
White Battery strap with battery cable *1;
Black bracket with comfort cushion *1;
Cable Clip *1;
Cleaning cloth *1
The Setting Up Experience:
The setup is super simple but It can be a bit confusing.
I recommend watching a setup video to save yourself time and potential frustration. We've got a two-minute, no-BS setup video that you can watch:
The Aesthetics: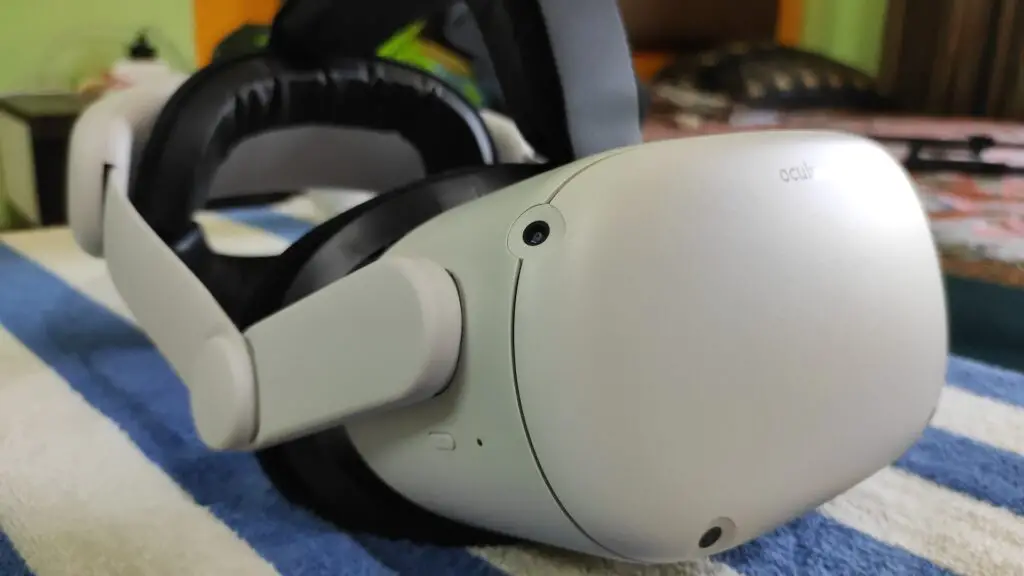 After setting up the head strap properly and getting my first glimpse of the headset, I couldn't help but just stare at it.
My friend who was recording me, said, "Now, your oculus quest is looking like a f**king machine" and I couldn't agree more…
It is so aesthetically pleasing just to look at. Now I can use my quest as a centrepiece attraction…lol…
The First-Time Playing Experience: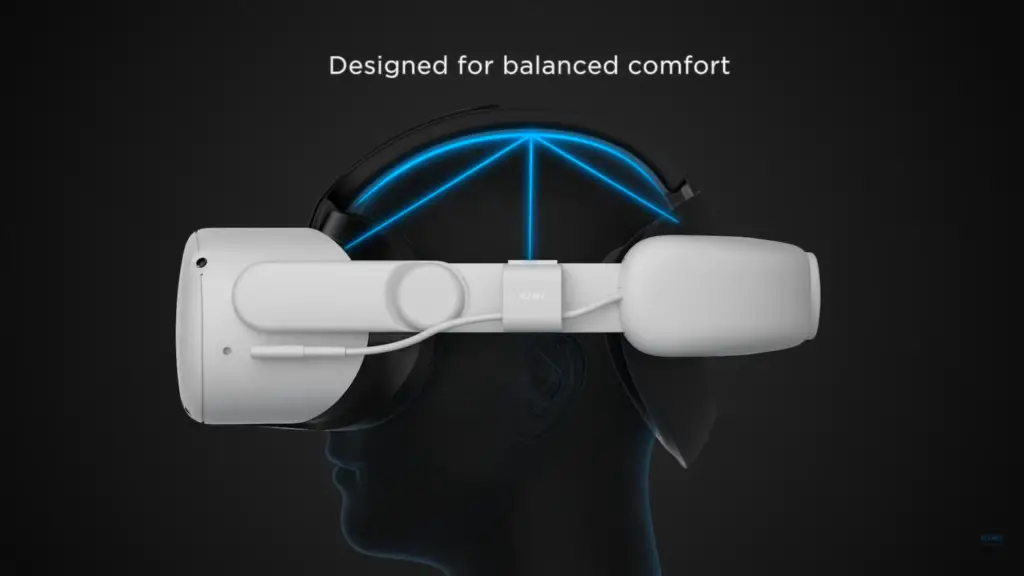 Now, it's time to test this head strap to know if it is as good as it looks…
From the moment you put on the KIWI Design Battery Head Strap, you'll feel the difference. The soft and thick cushions on the top and back make the Kiwi Design's head strap super comfortable.
The rear battery strap provides counterbalance, reducing the front weight of the headset and alleviating pressure on the face. This design ensures maximum comfort during extended gaming sessions.
When I first put it on, I couldn't believe how simple it was to slip it on and take it off. I mean, there's no comparison between this and the OG Quest head strap. Seriously, I was in absolute awe for those first few minutes.
I was super excited to try it and compare the experience with the OG Quest head strap.
I've done very intense gaming with the Oculus Quest is that with the original head strap. For example, I have played all of the boxing VR games for 30 days, but just after one week, my quest's head strap broke.
In my opinion, the OG head strap isn't meant to be used for intense gaming sessions as I did, and if you're planning to do the same, then I would really recommend you buy an upgraded head strap like this one.
So, to compare the performance, comfort and sturdiness of this head strap, I put it to the test with some super intense games like-
Beat Saber, Synth Riders, Power Beats, and I even played The Thrill of the Fight for 1 hour continuously to test the headstrap… And let me tell it was not what I expected.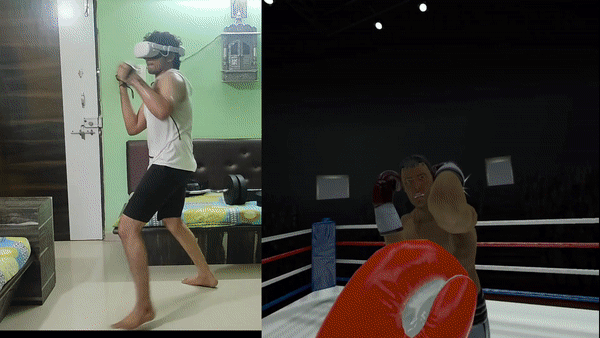 First of all, I had no discomfort playing using this head strap which was the main issue that I was facing. As you can see in the video, The headset stayed rock solid, with no bobbles or wobbles throughout the whole gameplay.
And combining the head strap with the Kiwi Design's facial interface is game-changing… Like there were no light leaks from the nose area, the upgraded facial cushions gave me more comfort and my LENS didn't fogged up!
So, after testing its comfortability it's time to test its battery performance.
Simultaneous Charging and Battery Performance: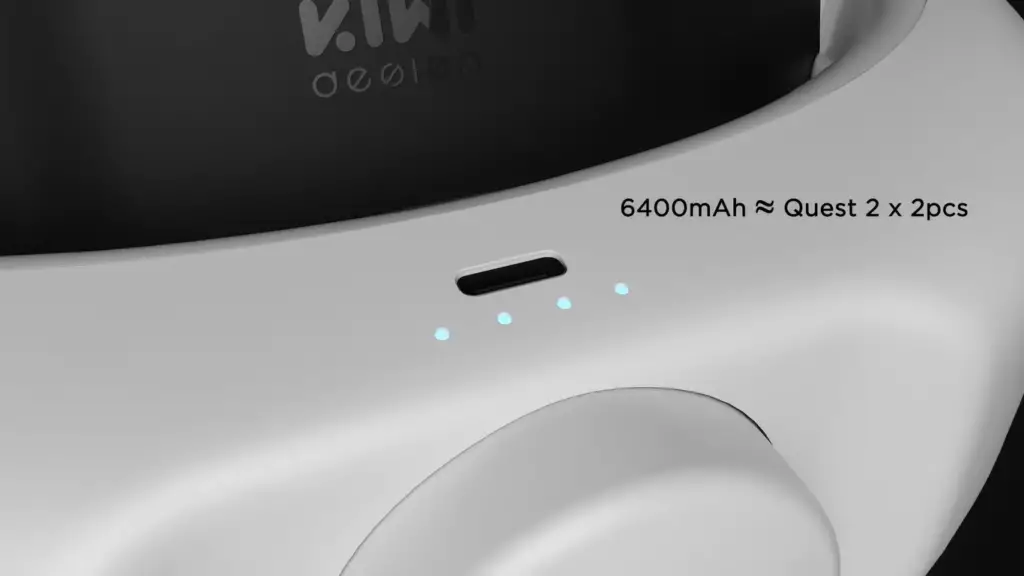 The head strap features a built-in battery of 6400mAh, providing an additional 2.5 to 5 hours of VR playtime. To test this claim I checked the battery percentage before and after using my quest.
I tested the battery performance with The Thrill Of The Fight. The brightness was in the middle and the whole time the recording & the MIC was ON.
Before playing, the battery was at 80%, and after 1 hour of continuous gaming, the battery was at 40%.
This means I had 1hour and 30 minutes of gaming time left on the quest. Previously, without this head strap, my quest would've died after using it for 1 hour.
And, I know what you're thinking.
Some other brands might offer even bigger batteries, but let me tell you, size isn't everything.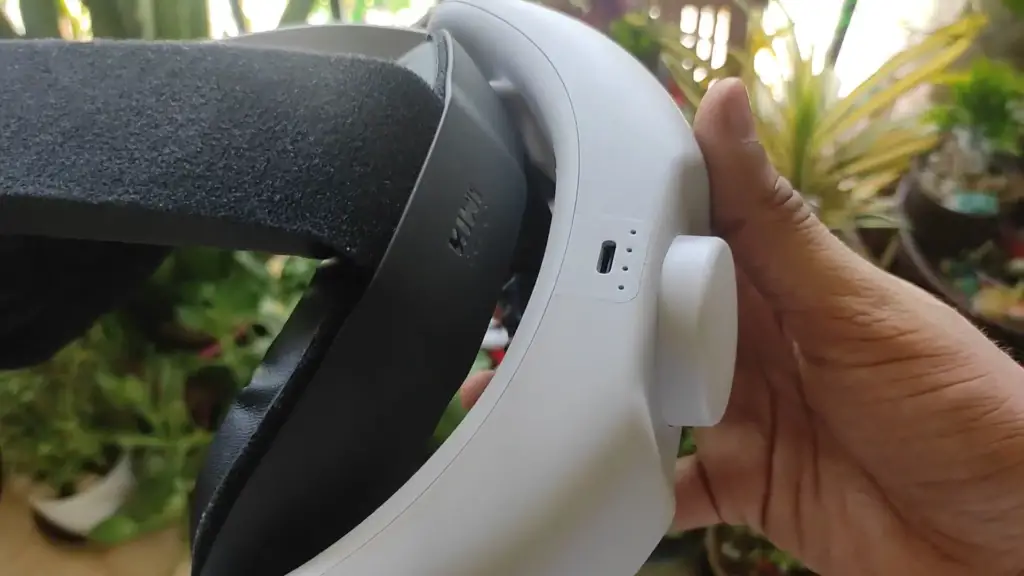 In my opinion, the 6400mAh battery strikes the perfect balance between comfort and extended gaming sessions that one can do between charges.
Charging the head strap takes approximately three and a half hours using the Oculus Quest charger. Four LED lights indicate the remaining battery charge and The head strap charges after the Quest 2 is fully charged.
With the plug-and-charge design, you can charge both your headset and battery strap at the same time using a single Oculus Quest charging cable. This time-saving feature ensures that your headset is always ready to go.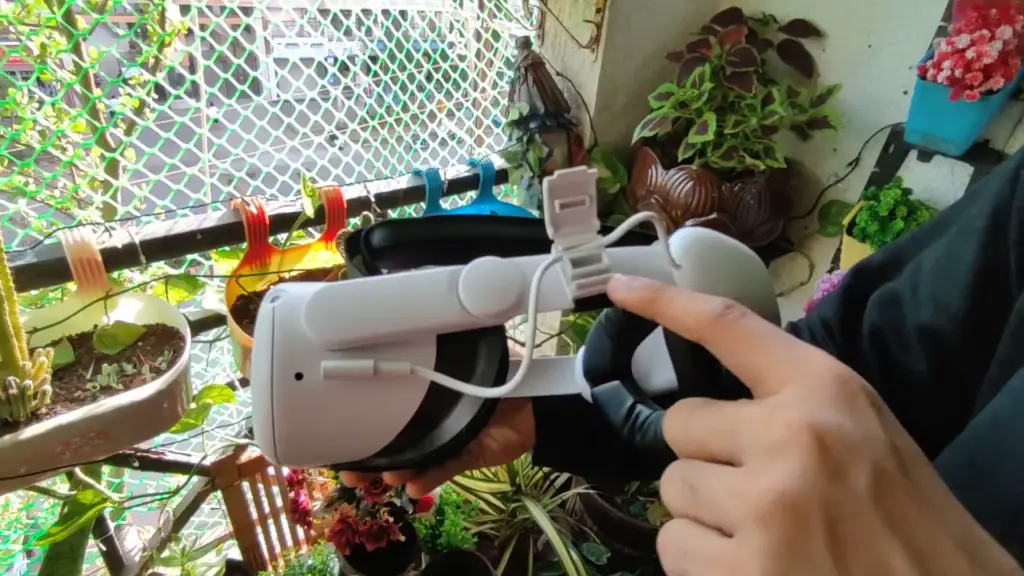 The provided Cable Management clip helps keep the power cable in place, and there's an additional cable slot for headphone or Oculus Link cable usage.
Note that the head strap's USB C port does not support data pass-through, so you cannot simultaneously charge and use an Oculus Link cable.
Leaving the strap cable pre-attached may drain the Quest 2 battery, so it is recommended to remove the cable when not in use.
My Mom's First-time Experience:
But you know what's even more magical? Seeing the transformation it brought to my mom's VR experience.
You see, my mom is a huge fan of VR, just like me But there was one big problem. The default head strap gave her nothing but discomfort during gameplay.
It got to the point where she gave up using the headset altogether. That is until I introduced her to this head strap. And boy, when she experienced the comfort it provided, she was absolutely blown away.
My mom couldn't stop smiling and said, "Now, I would be able to enjoy VR in the best possible way!" And you know what? She even watched a full 2-hour movie without any complaints.
The Durability and Adjustability: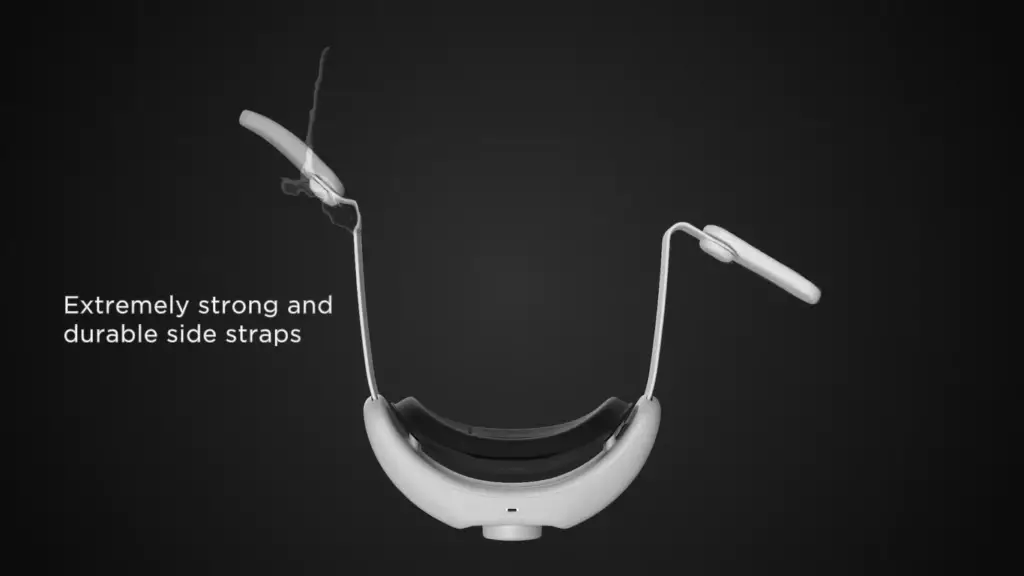 Comfortability check, battery check, it is time to check the durability of the head strap because When it comes to VR accessories, durability is crucial.
You want something that can handle even the most intense VR sessions and the KIWI Design Comfort Battery Head Strap doesn't disappoint because when it comes to intense gameplay, this head strap is an absolute beast.
Those eco-friendly polymer side straps can bend up to 10,000 times without breaking, so you can flip your headset up and down without fear of damaging the head strap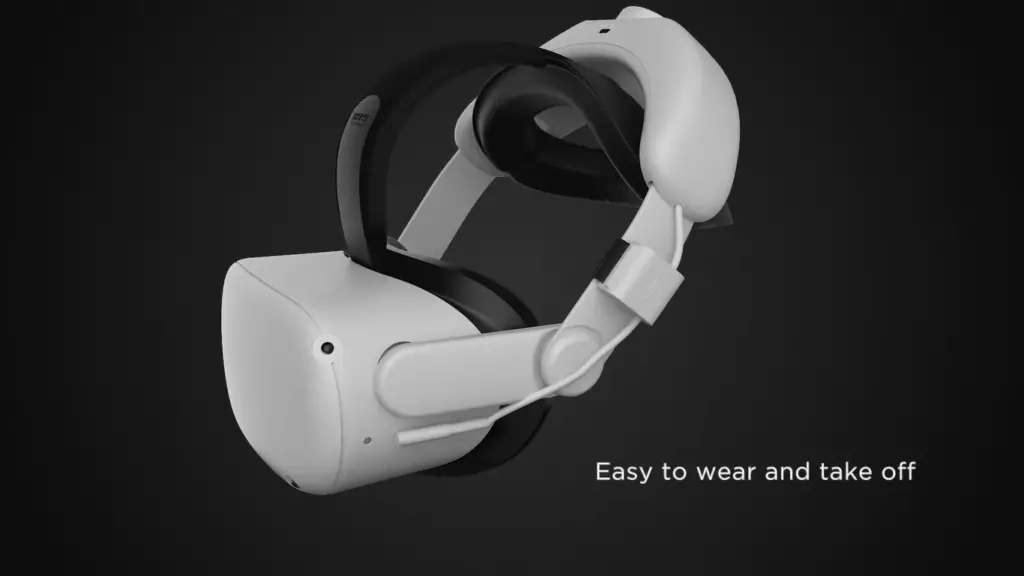 But what about sharing your Oculus Quest with others? We all know the struggle, right? Well, this head strap has got your back.
Thanks to the adjustable hinge design, finding the perfect fit is as easy as snapping your fingers… or in this case, twisting a dial, ensuring a comfortable fit for every user.
Whether you have a smaller or larger head size, or even wear glasses, this head strap will mould to your needs, giving you a customized and snug fit every single time.
The fit wheel's design makes it easy to locate even with the headset on, and the ability to flip the headset up without loosening the strap is a convenient feature.
Cleaning Instructions For The Cushioned Areas: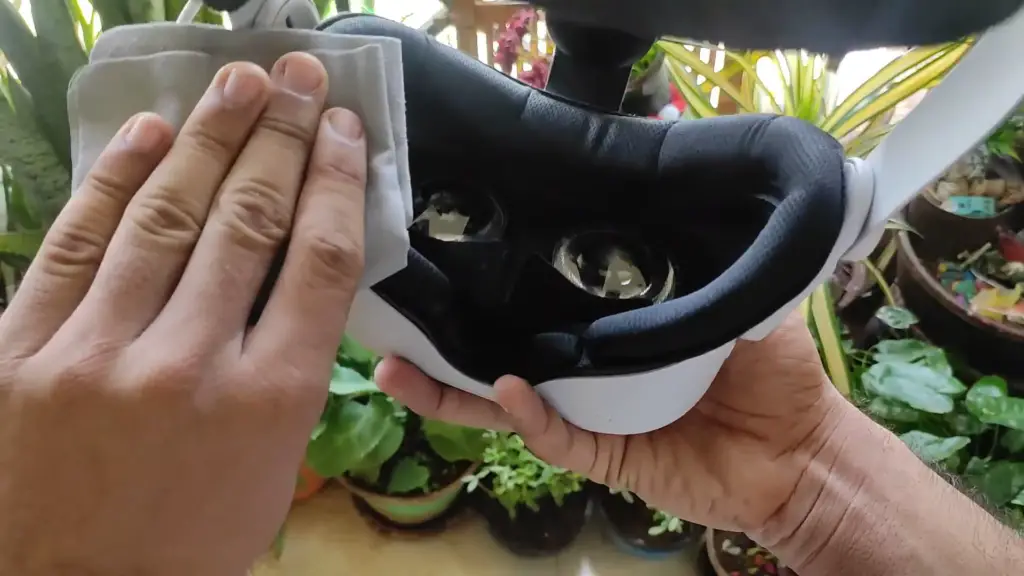 After every playthrough, it is recommended to wipe off the cushioned areas to prevent mould development. Avoid using harsh chemicals like alcohol or detergents.
The Compatibility and Convenience:
The Kiwi Design strap may be slightly difficult to fit in the official Oculus Quest case, requiring disconnection of the rear padding.
But, the integration of the battery pack into the head strap eliminates the need for separate accessories, streamlining your setup and reducing clutter.
Pricing and Availability:
The Kiwi Design battery head strap retails for $69.99. on Amazon. [The Price May Change In Future]
Final Verdict and PERSONAL OPINION / Recommendation: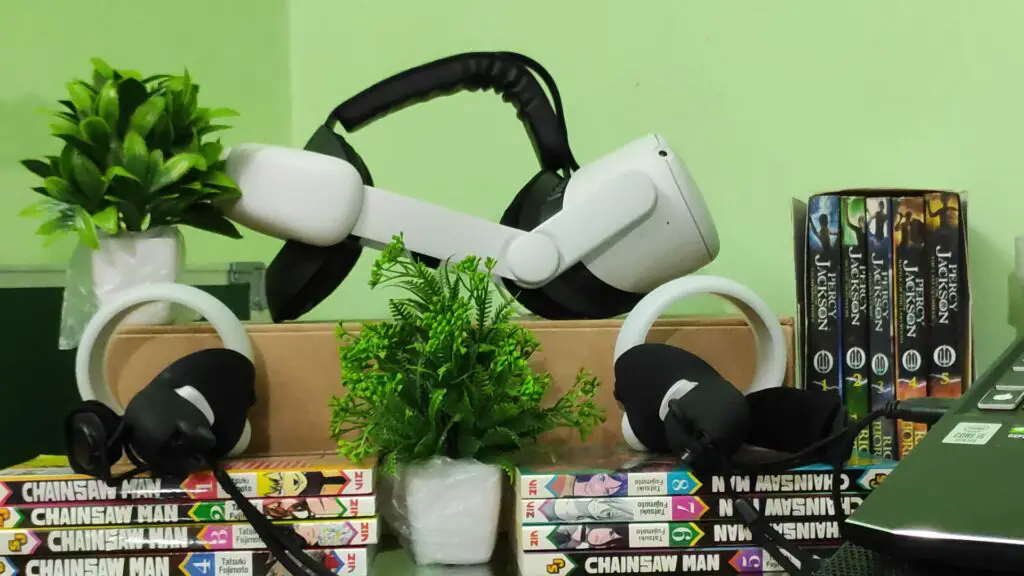 In conclusion, the KIWI Design Comfort Battery Head Strap is a must-have accessory for Oculus Quest 2 users. Because of the newfound freedom and convenience, this head strap brings.
I used to hesitate to use my Quest for just five minutes because of the discomfort and hassle of adjusting the default strap.
But thanks to the KIWI Design Head Strap, those worries are a thing of the past.
Now, I casually turn on my Quest, read a chapter of my favourite manga, and close it in just five minutes without a second thought.
No more worrying about discomfort or messing up your hair.
It not only looks amazing but also enhances your comfort and stability during intense gameplay. It's like finding a cheat code for real-life comfort!
Read Next:
Best 25 Oculus Quest 2 Multiplayer games – Co-Op, Team quest Games
The Kiwi Design head strap is a great inexpensive alternative to the official deluxe strap for the Oculus Quest 2.
Its luxurious comfort, simultaneous charging capability, durability, and user-friendly design make it the perfect choice for both hardcore VR gamers and casual users alike.
So That's it for this review, if you find any value in this Post then please share it with your friends and do subscribe to our YouTube Channel.
Until then Stay Strong VR Army!
Oculus Quest 2 Guide:
How To Play Roblox VR Hands On Oculus Quest 2 [FREE 2023]