Pixel Ripped 1989: The Limited Pink Cassette Edition For PSVR Is Finally Arriving!
Lovers Of Limited Editions, You Know What You Have To Do!
We have been waiting for it since August 2020, and now the Pink Cassette Edition of Pixel Ripped 1989 on PSVR is driving another hype train by finally disclosing its new release date.
It was last year, in June, that Perp Games announced it had partnered with Arvore, the studio behind the much-loved Pixel Ripped 1989. From this collaboration was born the boxed version of the game, also accompanied by a very nice collector's edition limited to 1500 copies.
But unfortunately, the publisher had not managed to keep the promise of a hoped-for release on August 25, 2020.
Perp Games finally waited until the beginning of February 2021 to put their PSVR collector back on the table and announce its new release date. Still limited to 1,500 copies, the Pink Cassette Edition by Pixel Ripped 1989 will arrive on April 12, 2021.
"ONLY 1500 COPIES"
If you are finding Best Multiplayer VR Games then I've also made a list on that Check it out Best 25 Multiplayer games – Co-Op , Team quest Games
What's In The Pink Cassette Edition of Pixel Ripped 1989?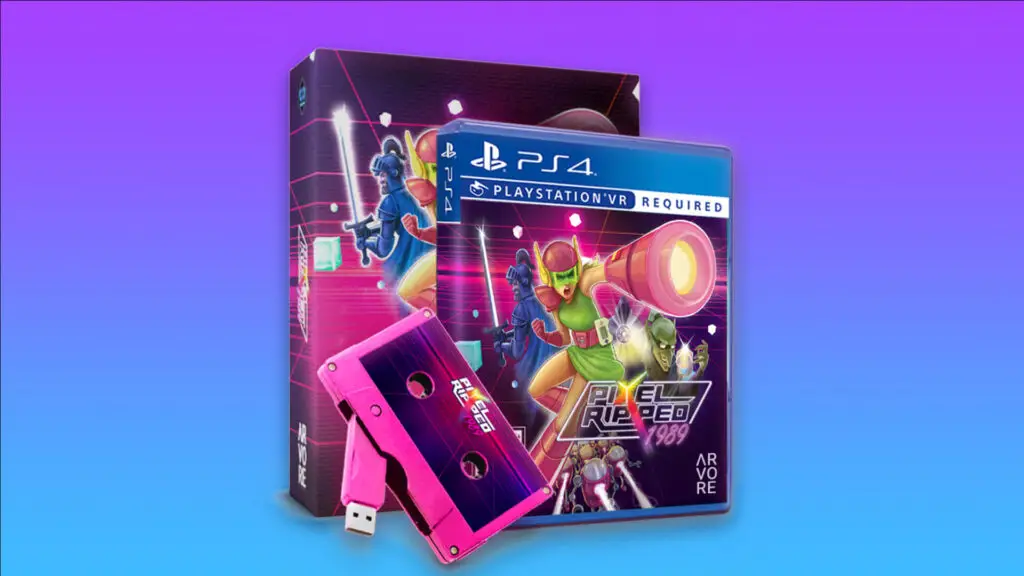 The Pink Cassette Edition can be obtained exclusively from the Perp Games store. This collector's version will include the physical game in its "RETRO" box, and a USB stick in the form of an audio cassette. 
This stick contains the soundtrack, wallpaper and digital art. There are also three limited-edition postcards, including one signed by Ana Ribero, director of Pixel Ripped.
What the Devs Wanted To Say To Their Fans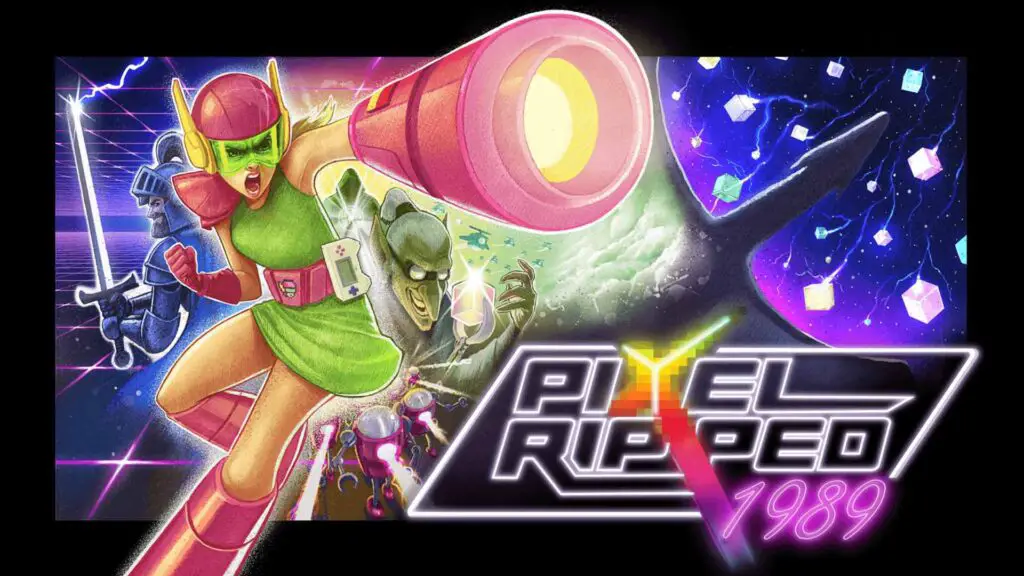 "This is an incredibly exciting milestone for the Perp Games Store." Says Perp Games' Torode, "We know fans were eager to find out more about our plans for Pixel Ripped 1989. The Pink Cassette Edition is something we can't wait to share with you guys. "
In addition to the limited edition, which is due to appear on April 12th, the game will also be available as a standard box in retail in the future, which has so far only been achieved by very few pure VR titles.
To pre-order, you will find the information on this page. You will also notice the following message: "For customers outside the UK, please contact [email protected] and we will provide you with a dedicated shipping quote."
So, Lovers of limited editions, you know what you have to do!
Pixel Ripped 1989 has already won countless awards and the game is available on all major platforms:
Read More News and Articles on VR Marvelites :