How To Watch Movies & Series On Oculus Quest 1 & 2 (PAID & FREE)
Want To Watch Movies, Netflix Shows, Web Series On Your Oculus Quest 1 & 2? Then You Have Come To The Right Place. We've Also Included "3 Free Apps" If You Don't Want To Spend Any Money.
One of the things that attract the attention of people who have entered Virtual Reality is the possibility of watching movies on Oculus Quest 1 & 2.
As Oculus Quest is Standalone, we can watch films, Netflix shows, and other web shows and series while lying on the sofa at home or at our bed.
In addition, we do not have to do it alone, since some applications allow us to view multimedia content with our friends in a virtual environment.
We have included Paid apps as well as FREE apps that allow us to watch Shows and Movies in VR
What Is The Best Application To Watch VR Movies And Shows?
To tell the truth, I do not think that there is an application that is the leader, since depending on our tastes or needs, each of the applications that we are going to see is good in different fields.
We will start with the official applications of the main OTT platforms that have opted for Virtual Reality by creating their own app.
And mostly all of the Apps support Oculus Hand Tracking feature.
Suggested:
Top 25 Best Free Oculus Quest 1 & 2 Games | Quest Free Games List
NETFLIX VR – (Subscription Needed)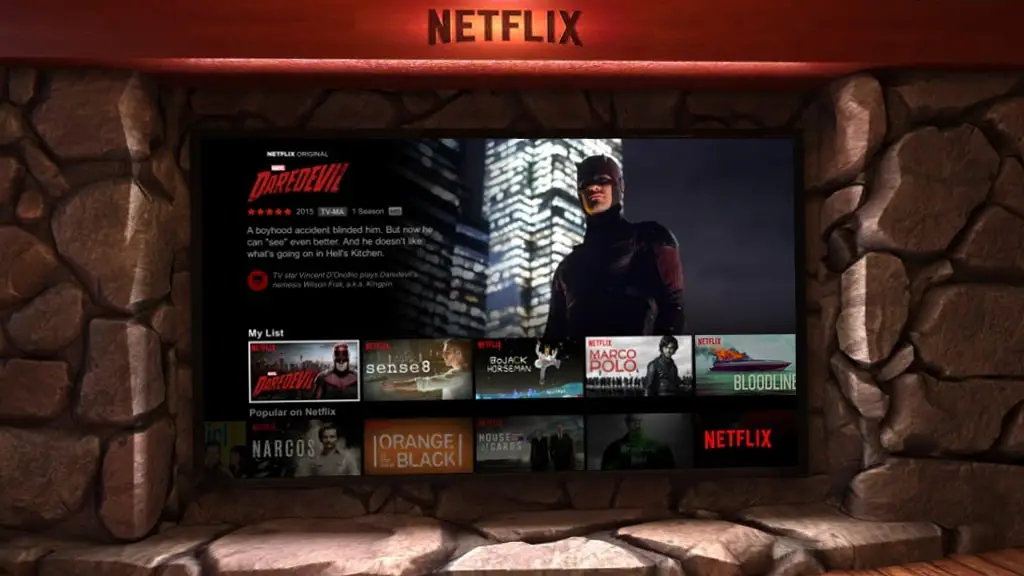 For several years Netflix has become an application that every household consumes. Now thanks to its free application we can enjoy its catalogue in a virtual environment.
Whether in a living room or in a dark room, Netflix VR allows us to browse its catalogue if we are registered with your subscription, the only negative point is that all its content is in 720p.
PRIME VIDEO VR – (Subscription Needed)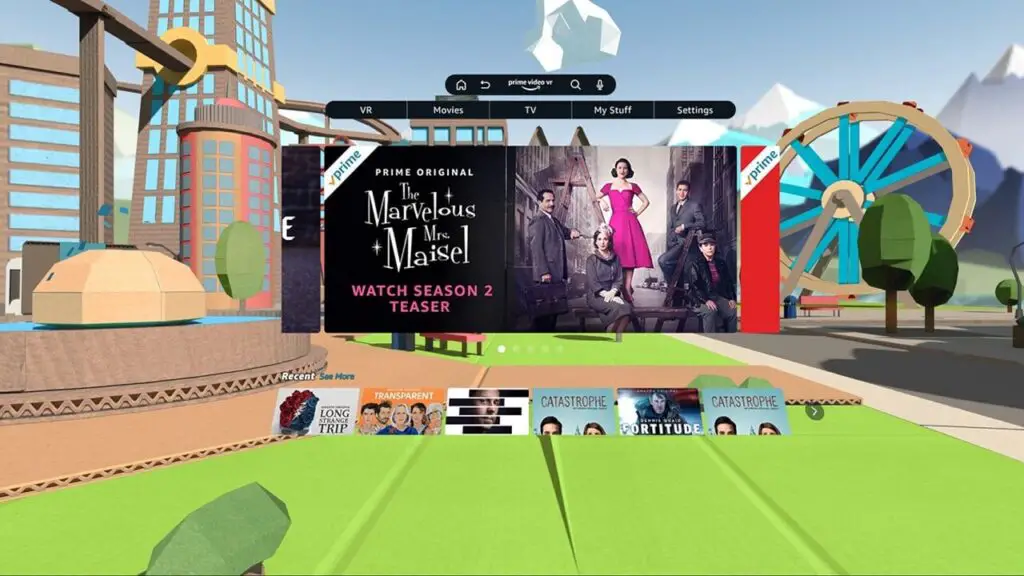 Amazon wanted to release its own library of paid multimedia content, imitating the successful Netflix system and, like them, they created an application for VR for free as long as you have a subscription.
However, it should be noted that the Prime Video VR application, despite having higher loading screens than the rest, also incorporates 360º videos and the quality of its movies reaches 1080p unlike its competitor.
YOUTUBE VR – (FREE)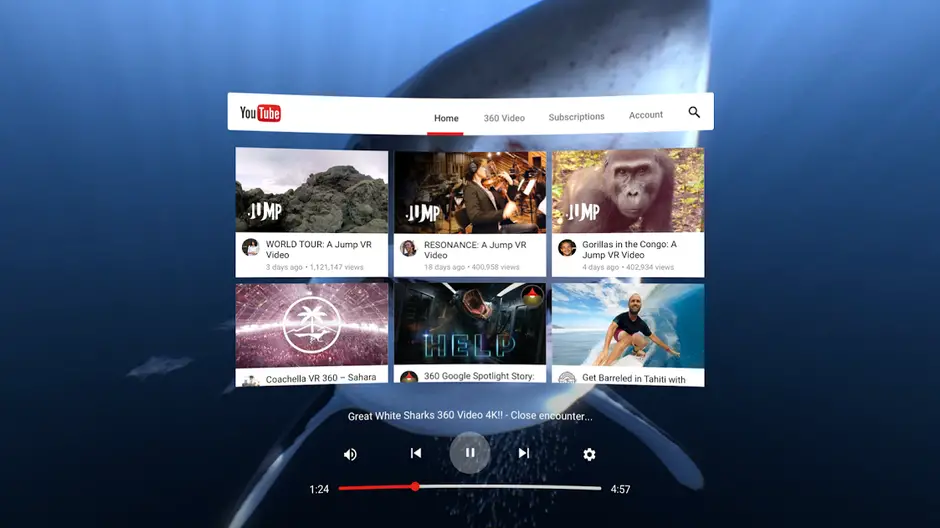 YouTube, the most viewed audiovisual content platform in the world, has also opted for Virtual Reality and has launched a free application to enjoy with your VR headset.
As a strong point of Youtube VR, we highlight the quality of its videos and the possibility of playing 360º content with a good number of videos and documentaries in this format.
FEEL The Metaverse:
META Unveils HAPTIC GLOVES | CASE STUDY
What If I Want To See My Own Movies On Oculus Quest?
Now we continue with the applications that we can use to watch "Our Own" videos or movies with our Virtual Reality headsets in different ways, from streaming from a PC to downloading directly to the headset.
BIGSCREEN – (FREE)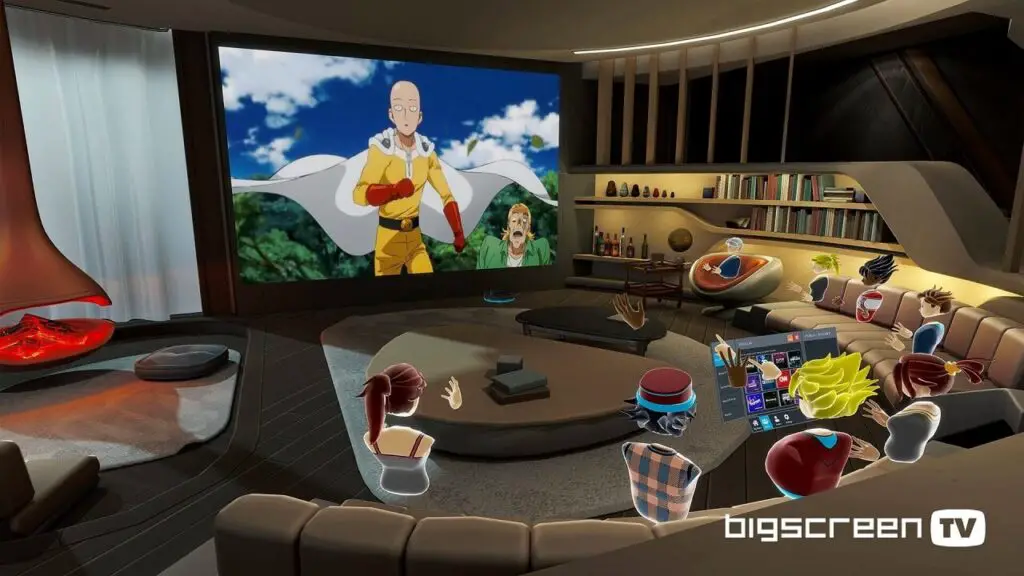 Bigscreen is literally a Virtual Reality cinema with multiple environments, including a living room, an open-air cinema, a comfortable bed with a ceiling TV or a zero-gravity cinema.
We can create our personalized avatar to invite friends to movie sessions where the creator or Host will choose and broadcast the content from their pc.
In addition, Bigscreen allows you to create events, has remote desktop transmission via Wi-Fi and uses the cross-platform system so that an Oculus Quest 2 user and a PC VR user can enjoy together.
Must-Read:
Top 21 Essential Best SideQuest Games To Sideload On Oculus Quest
SKYBOX VR – (PAID)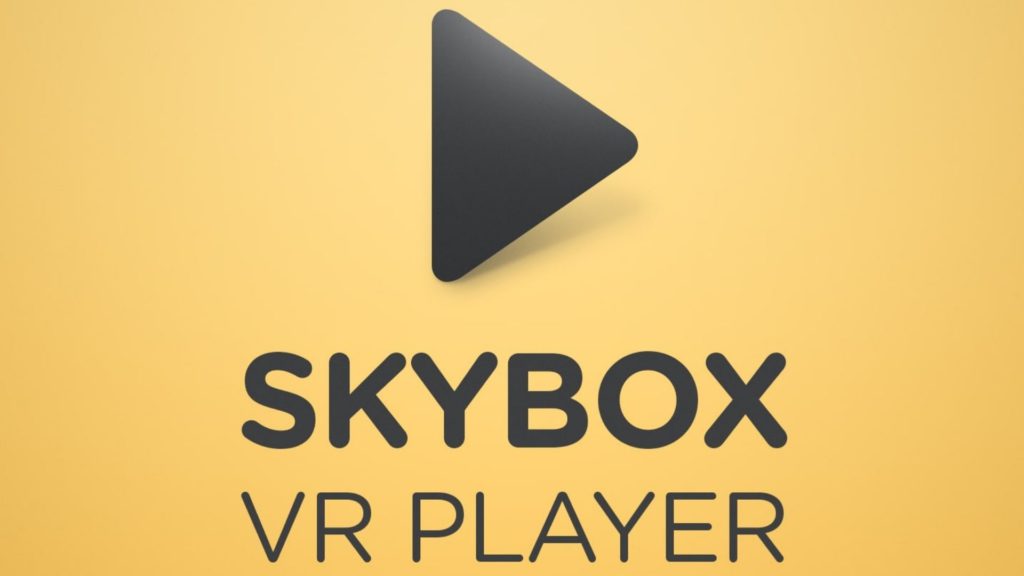 Skybox is an application that will allow us to view all the multimedia content of our PC on our device, whether it is the Oculus Quest or the Oculus Quest 2 wirelessly, or on our PC if we have a natively connected headset.
This application allows all video modes, from a complete cinema in 3D, to be in space or videos in 180º 3D.
There are two ways to configure your computer to be able to view content wirelessly.
Method 1 is to activate the DLNA service in Windows. And the 2nd method is to install the SkyBox desktop server application.
Although the application was free in the beginning, now it has become a paid app with a price of $14.99 for Standalone devices
VIRTUAL DESKTOP – (PAID)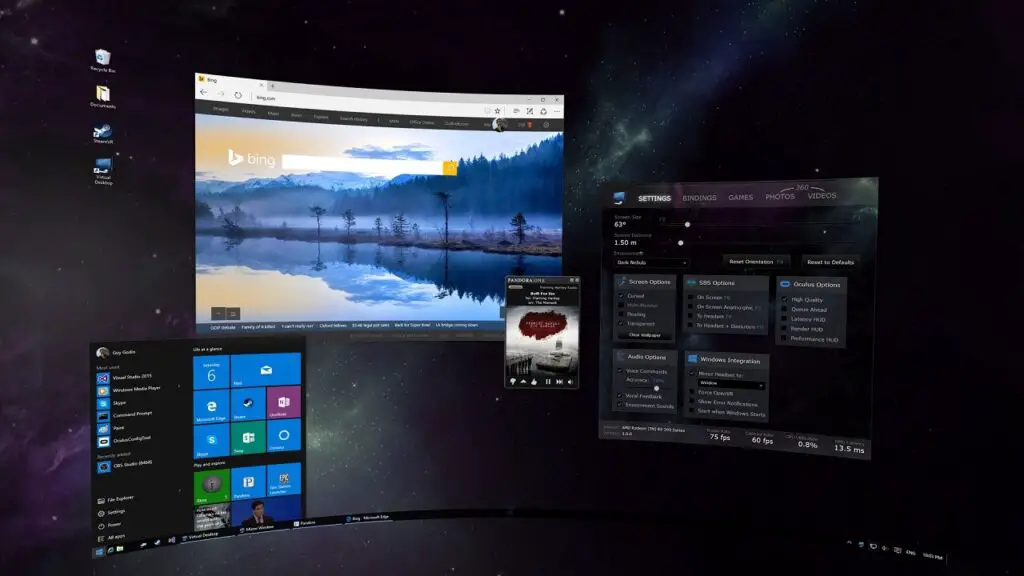 Yes, Virtual Desktop, the application you use to play PC games with your Oculus Quest 2 , and if you still haven't, it will be because you haven't seen our Tutorial to install Virtual Desktop.
It only takes 5-10 minutes to get it all set up and this is the Ultimate, comprehensive, and Illustrated guide on How to Use Virtual Desktop to play Steam VR games on the Oculus Quest. 
You should know that this application was not born with that purpose but to be a working tool in Virtual Reality, where we can see our desktops interactively in VR.
For this reason, by connecting our viewer with Virtual Desktop we can see any movie or series in Virtual Reality that we have previously downloaded to our computer and it does not necessarily have to be a high-end PC.
Suggested Articles Related To Virtual Desktop:
How to Play Steam VR Games on Oculus Quest Wirelessly Using Virtual Desktop
AIR LINK vs VIRTUAL DESKTOP: Which To Choose & Who's Better?
Oculus Link V/S Virtual Desktop – Which One Is Better? And Why?
DeoVR – (FREE)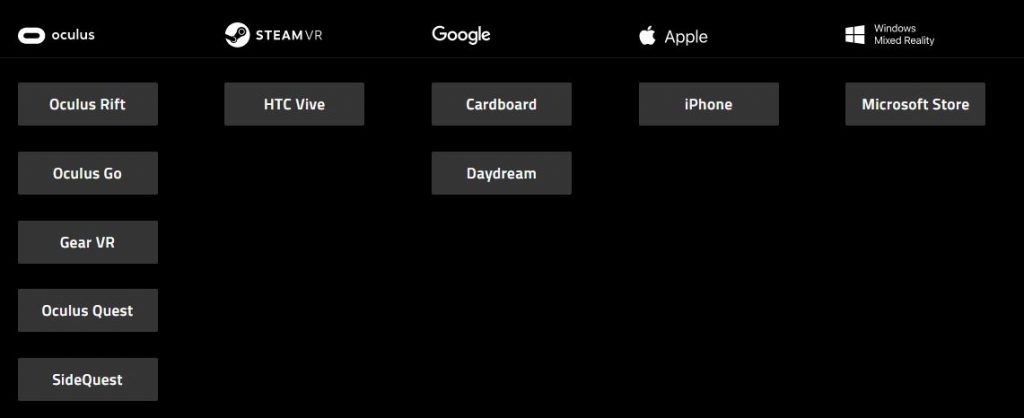 Finally, we have DeoVR, a totally free application that will allow us to see any movie format in our VR Headset.
It is compatible with practically all the VR Headsets that exist in the market.
The possibilities of DeoVR are very extensive, since it will allow us to view our multimedia files locally on the device itself or even through streaming.
If you need more information, they have a complete FAQ where they explain how to do everything, but if you are interested, you can leave us a comment at the end of the article if you want us to do a complete tutorial of this magnificent application.
Horizon VENUES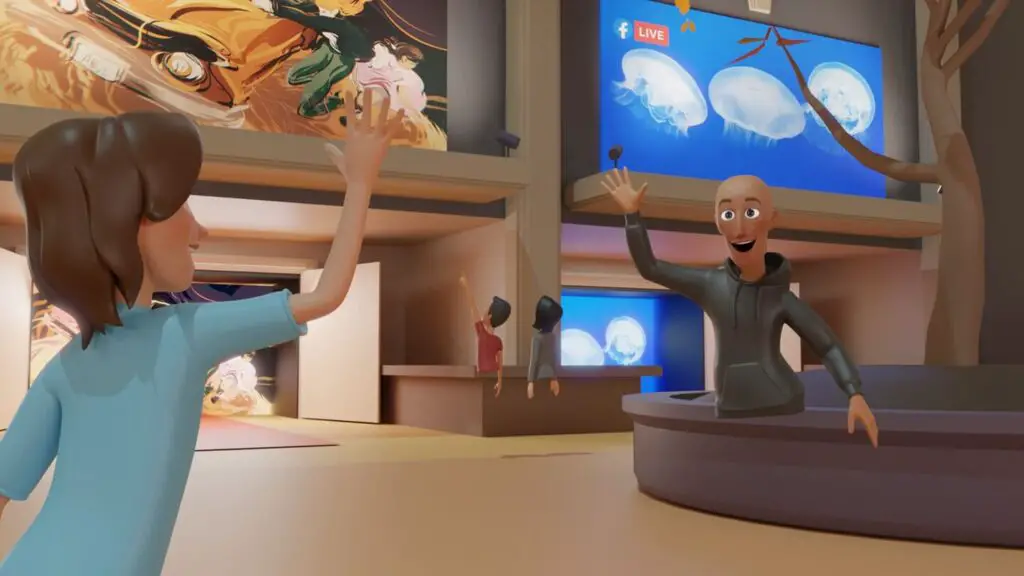 Horizon Venues from Oculus puts you in the front row at concerts, events, sports, comedy shows, etc. Choose live events and check it out on an ever-growing calendar where you can always see something different.
In Oculus Venues you can also share the experience and meet your friends to discuss the event or simply watch it from a solo box.
Read Next:
How to Use SideQuest WIRELESSLY On Oculus Quest 1 & 2 – (WIN & MAC)
So that was our List of all the Best Oculus Quest 1 & 2 apps for watching Movies, Series, show and the whole multitude of content on your Oculus Quest.
The Oculus Quest 2 with its almost 4K screen becomes a perfect VR glasses to view multimedia content
Have you tried any of these applications? Do you think we could have included some more?
Make to sure comment below, Until then STAY STRONG VR ARMY!
Or This:
Top 15 Best Oculus Quest 1 & 2 Shooting Games To Play In 2021