"Come Out And Play" with The Offspring, Bad Religion and More Legends of Punk Rock in the Synth Riders "Adrenaline" Music Pack
Synth Riders "Adrenaline" Music Pack Feat. The Offspring Launches Today!
Synth Riders brings another epic lineup with the "Adrenaline" Music Pack, featuring the greatest hits of The Offspring, Bad Religion, Rancid and more legends of punk rock. 
This brand new collection is launching today on Oculus Quest and Steam featuring 8 songs and the second Synth Riders Experience, included with the song "Come Out and Play" by The Offspring. 
"New Experiences And New Songs!"
The Synthrider Adrenaline Update Includes:
What's In The "Adrenaline" Music Pack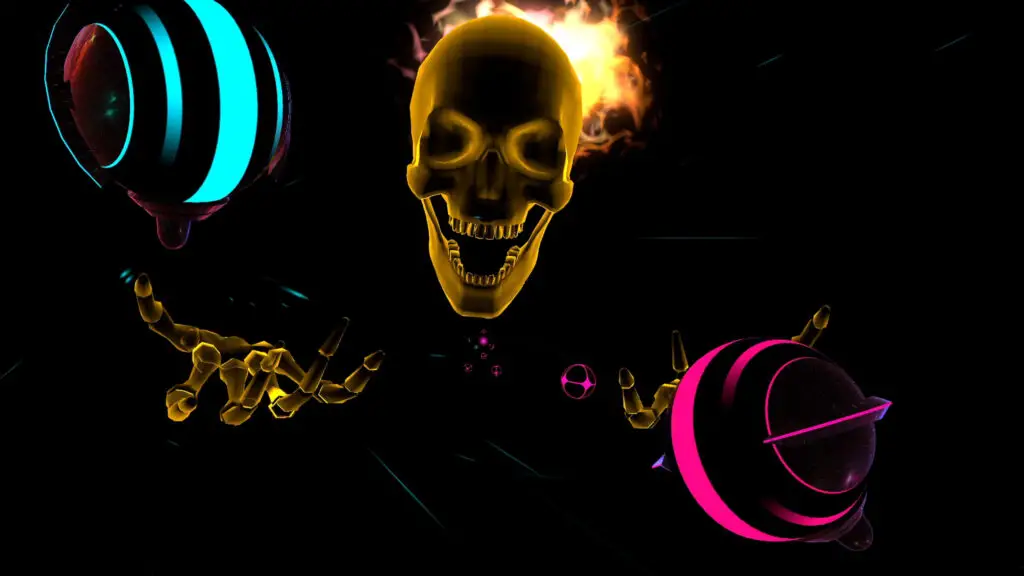 "Adrenaline" is the fourth music pack for Synth Riders, a freestyle-dance VR rhythm game that continues to win players' hearts with official custom song support and active gameplay. 
The new release will have players jumping straight into the mosh pit as they dance along to iconic songs "Self Esteem" and "Come Out And Play" by Californian punk rock legends The Offspring alongside high-energy tracks from Bad Religion, Rancid and The Interrupters. 
To make sure everyone gets a shot of adrenaline, the pack is completed by 3 free songs featuring classic punk from Pennywise, and post-punk from Too Close To Touch and Plague Vendor.
"Come Out And Play" Experience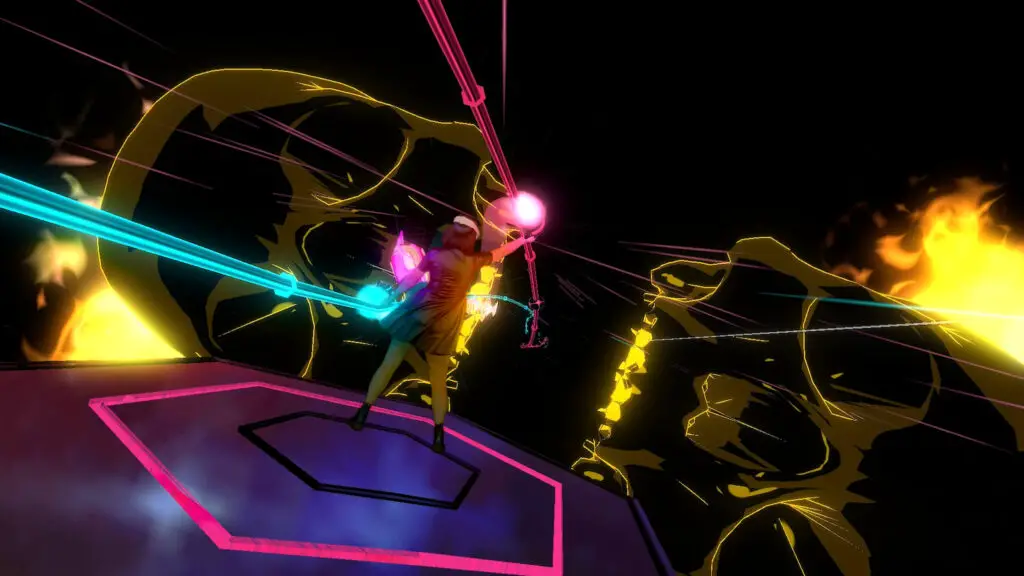 Also included for free with "Come Out And Play" is the second Synth Riders Experience, this time packed with punk style, rock attitude and skull imagery tailored to match this track from The Offspring's legendary "Smash" album. 
Similar to that previously released with Muse's "Algorithm", Experiences are dedicated visuals inspired by and perfectly synced with the music. 
Check out the "Come Out and Play" Synth Riders Experience trailer on YouTube
New 3 FREE Songs & 5 Paid Songs…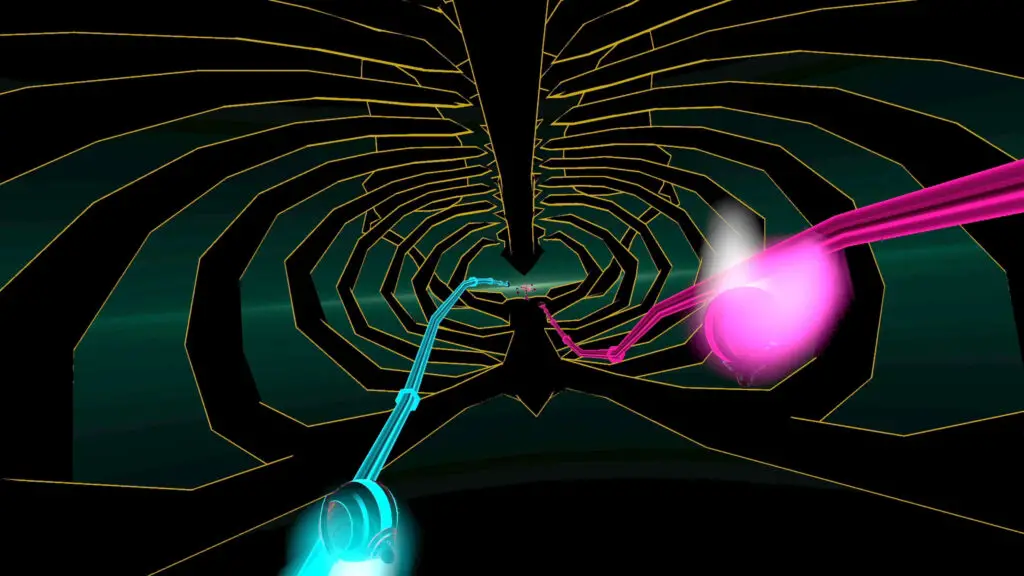 3 songs that are free for all players:
Pennywise – "Never Gonna Die"
Too Close To Touch – "Hard To Love"
Plague Vendor – "New Comedown" 
The Paid DLC Consists Of 5 Songs:
The Offspring – "Come Out And Play"
The Offspring – "Self Esteem"
Bad Religion – "21st Century (Digital Boy)"
Rancid – "Time Bomb"
The Interrupters – "Gave You Everything"
Like Always: A Word From The Creative Director: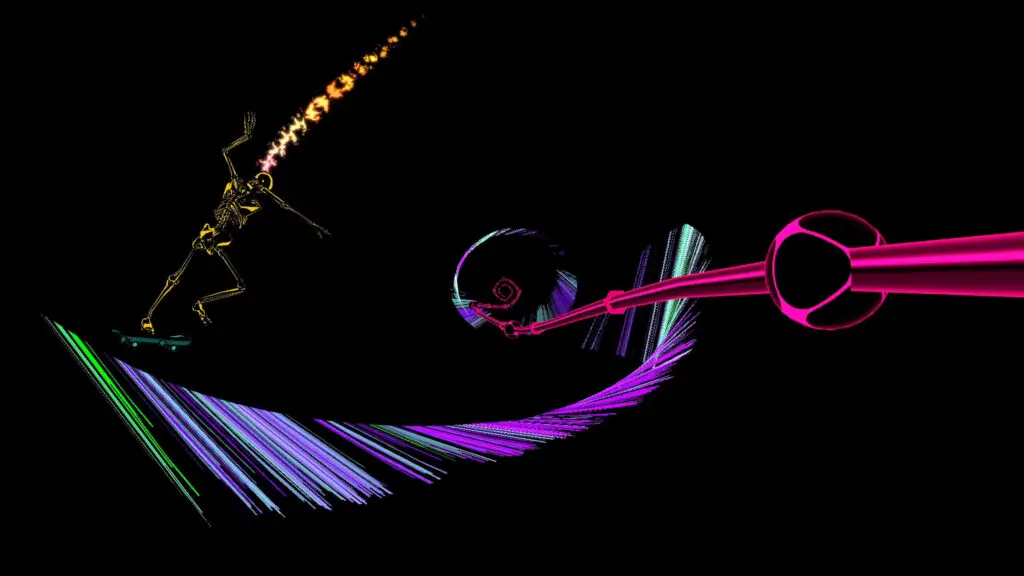 "Where the experience for Muse's "Algorithm" was set on a grand scale, made to match that epic song, this time I wanted to take players on a different ride!  It's filled with visuals that drew from my experience as a skater in my teens – I wanted to recreate that rush, that feeling of speed and freedom, and was inspired by the raw energy of this track by The Offspring!"

~Abraham Aguero Benzecri – Creative Director
Combined with the brand new "Adrenaline" pack, Synth Riders' music selection now features 55 free and 20 DLC songs, all of them available in the Multiplayer and in 360° Spin Mode. 
Oculus Quest players who haven't yet played Synth Riders are now able to check it out for free in the demo just released on App Lab, featuring 5 songs on all difficulty levels with all modifiers.
The "Adrenaline" Music Pack is launching today for Synth Riders on Oculus Quest (cross-buy with Rift), Steam, and Viveport. 
Free songs are rolling out as an update whereas paid DLC tracks can be purchased individually for $1.99, or all together as a bundle with a 20% discount.
Follow Synth Riders on Twitter, Facebook, and Instagram, and join their Discord community for more news and events.
Suggested:
Top 13 Best VR Fitness Games for a Mix of Fun and Burn
More Information About Synth Riders
Synth Riders VR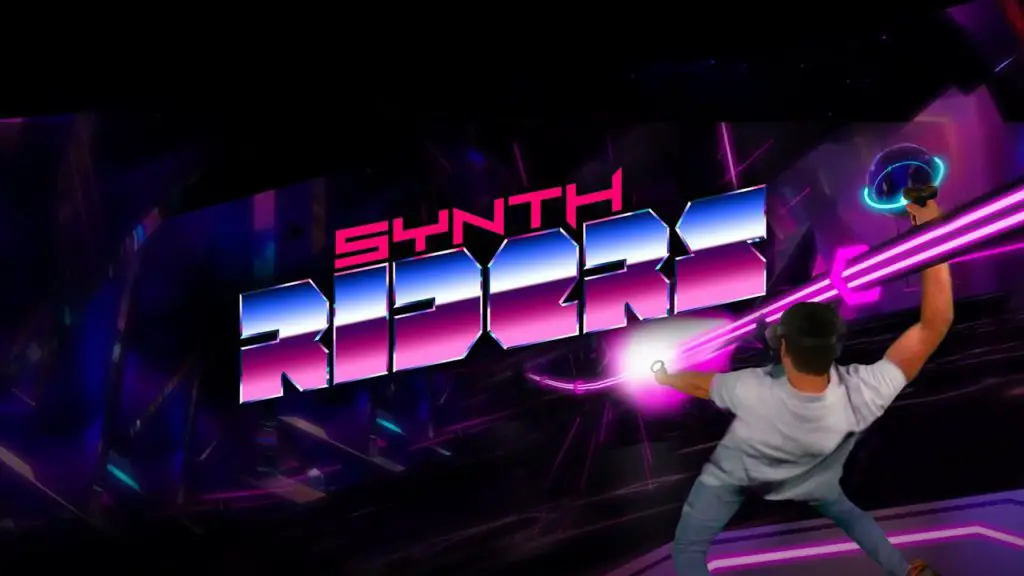 Synth Riders coming from Kluge Interactive and Retrowave VR is a combination of dancing and guitar hero, but your energy is crucial. 
In synth riders, you are on a rail, and you have to hit the colours to the corresponding hand as well as just simple hit markers.
There are held notes of which you have to follow the trail to continue earning points and maintaining your combo. Obstacles have to be avoided; otherwise, you will lose your combination and risk not completing the song. 
I like how the markers and maps enable you to get your groove on as they do have a pattern that promotes you to dance. Synth riders is a great fun VR title that is also a workout game allowing you to burn off that fat. 
There is also a beat map editor available for you to create your own tracks if you want to, but also on side quest, you can add custom songs as well.
 If you're not familiar with side loading and side quest and want to try this game for yourself, it's effortless to get it all set up.
So I've linked a couple of tutorials on how to start sideloading, or you can read the ultimate guide on sidequest. It takes maybe five to ten minutes max to get it all ready.
Some Notable Features…