Synth Riders "Spin Mode" lets Players experience 90, 180, and 360 degrees of movement in every song
Synth Riders' Biggest Free Update to Date, Coming to the Game Today!
Just in time to celebrate the second anniversary of Synth Riders' release, Kluge Interactive introduces the biggest free update to the game to date. 
The lavish "Spin Mode" update is packed with new features, including groundbreaking spinning experience which lets the players enjoy the unconstrained freedom of dancing. 
The update is rolling out today on the Oculus Quest, Oculus Rift, Steam VR, and Viveport.
The developers are also excited to introduce a new free track "Star Fighter" from the fantastic Danish synthwave and retro-electro artist, Wice. 
With a punchy bassline and soaring synth leads, this 2017 classic is a perfect song to take for a spin!
" Spin Mode, New Songs, New Stage and Much Much More for FREE ! "
A Full List of New Features Includes:
What is "Spin Mode?"
So the Main question you must be having is that : What is Spin Mode? Which is the MAIN Highlight and the Star of the Show of this Free Update.
"Spin Mode" introduces 90, 180, 360, and 360+ overhead spins to every song and difficulty in the game. 
In this mode, orbs and walls come from various directions making for an even more immersive and engaging experience.
The unique thing about "Spin Mode" is that the spinning works not only in the entire 40 track OST but also in players' favorite custom songs thanks to the carefully crafted algorithm. 
It is good news for the players who like to master specific maps and compete with others in the leaderboards – or in the multiplayer mode.
Spins will work exactly the same every time in a given song, difficulty level, spinning angle, and intensity. This mode will have you moving in circles instead of just facing one direction as you dance to the music. 
360 degree plus adds in not just spinning but height as well. So you'll be lifting your arms above your head as you dance and enjoy every bit of music.
What are "Play Profiles?"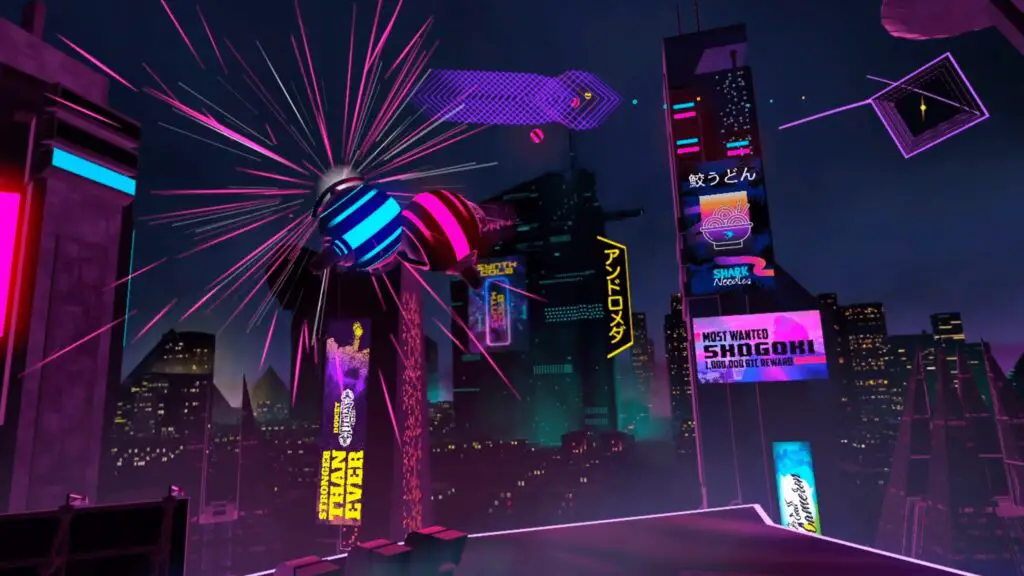 This free update also introduces "Play Profiles" that allows the players to easily access their favorite combinations of modifiers to match the type of play experience they want to have. 
Players can choose from a selection of predefined profiles such as Dance, Force, and Spin, or create and share their own unique combinations.
 "Play Profiles" can be played in the Multiplayer Mode and each of them comes with their own scores thanks to a brand new filterable leaderboard system.
A Word from the Creative Director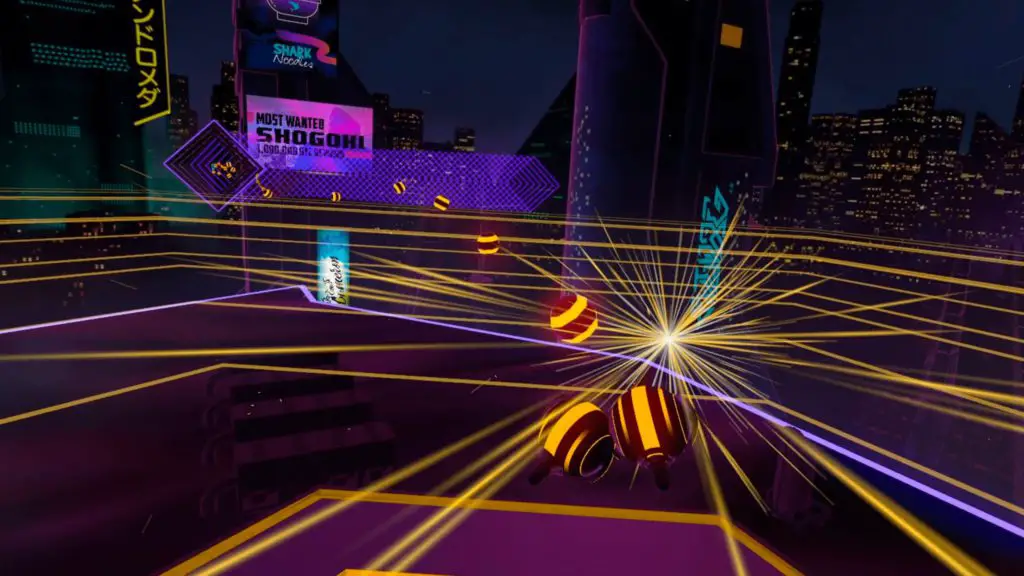 "We are excited to let our players experience Spin Mode, which enhances every song currently available in the game. Synth Riders is offering an improved workout potential activating the whole body. 
It's also a great addition for the Multiplayer Mode, making it even more entertaining and fun to play when the orbs spin all around the player."
~ Abraham Aguero Benzecri – Creative Director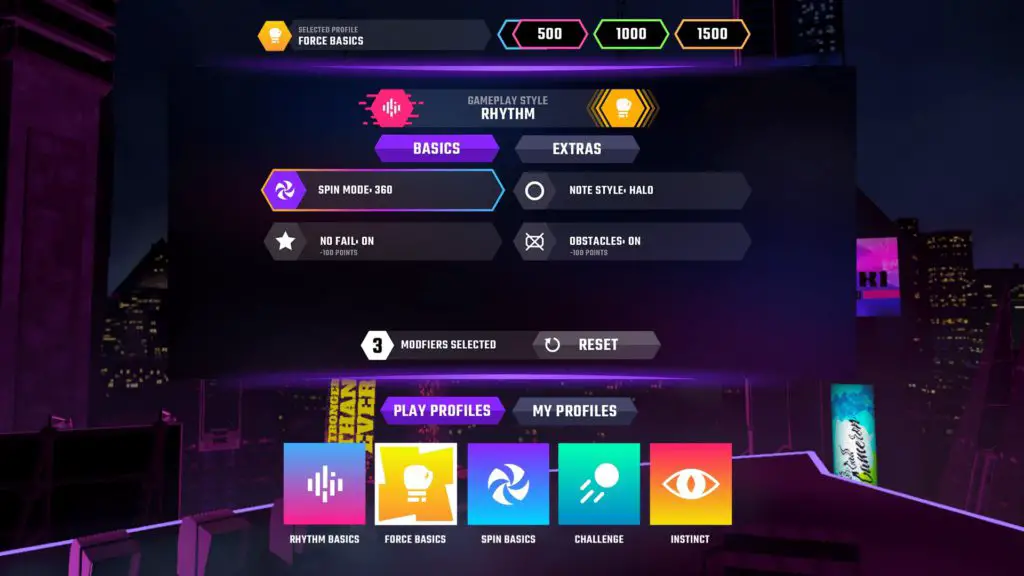 – My Opinion –
The all-new update which I think is outstanding given that it's FREE got me really excited and want to play Synth Riders more and more… 
The play profiles and the "Spin-Mode" just take the experience to a whole new level while playing in Multiplayer, relaxing our body, or just doing a hard-core workout. 
The spin mode in synth riders I think adds in another degree of movement to the game and more interesting aspects to the game. 
Plus according to the developers they've got even more stuff coming in the future so make sure you jump over and grab that game today.
Comment below what feature you like the most and want in the next update of Synth Riders!
Here's all the Links
The "Spin Mode" free update is rolling out today in Synth Riders for the Oculus Quest, Oculus Rift (cross-buy), and Steam. 
Oculus Quest Store Page: oculus.com/experiences/quest/2436558143118760/
Steam Store Page: store.steampowered.com/app/885000/ 
Official website: synthridersvr.com
Social media: Discord, Spotify, Facebook, YouTube, Instagram, Twitter
Suggested:
Top 13 Best VR Fitness Games for a Mix of Fun and Burn
More Information About Synth Riders
Synth Riders VR
Synth Riders coming from Kluge Interactive and Retrowave VR is a combination of dancing and guitar hero, but your energy is crucial. 
In synth riders, you are on a rail, and you have to hit the colours to the corresponding hand as well as just simple hit markers.
There are held notes of which you have to follow the trail to continue earning points and maintaining your combo. Obstacles have to be avoided; otherwise, you will lose your combination and risk not completing the song. 
I like how the markers and maps enable you to get your groove on as they do have a pattern that promotes you to dance. Synth riders is a great fun VR title that is also a workout game allowing you to burn off that fat. 
There is also a beat map editor available for you to create your own tracks if you want to, but also on side quest, you can add custom songs as well.
 If you're not familiar with side loading and side quest and want to try this game for yourself, it's effortless to get it all set up.
So I've linked a couple of tutorials on how to start sideloading, or you can read the ultimate guide on sidequest. It takes maybe five to ten minutes max to get it all ready.
Some Notable Features…