Synth Riders' Fitness Update | "Synth Sundays" Live Workout Classes
Get ready to get fit in VR with Synth riders as Synth riders' Fitness update released that comes with YUR.watch features and "Synth Sundays" workout classes in VR.
Due to the coronavirus (COVID-19), everybody staying at home right now and consequently discovering ways to remain fit indoors has never been more significant. 
Virtual reality (VR) has proved to be an enjoyable approach to keep our body and brain dynamic and healthy. 
Right now, Kluge Interactive is glad to introduce a Fitness Update for Synth Riders, which is a free pack of features that make trying to #stayhome and #stayfit campaign significantly simpler for all the fans of dance-rhythm action in VR.
Also, they recently announced the addition of YUR. Watch Fitness Tracker and introducing another awesome update called "Synth Sundays".
Players on Oculus Quest and PCVR are invited to participate in the event together during a new weekly "Synth Sundays" workout classes with professional trainers.
The developer welcomes everybody to join the first live fitness training in VR during the initiation of weekly "Synth Sundays" workout classes.
"Synth Sundays" workout classes in VR
If you're looking for more VR fitness games then I've also made a list on that Check it out Top 13 Best VR Fitness Games for a mix of Fun and Burn | VR Fitness
What are Synth Sundays?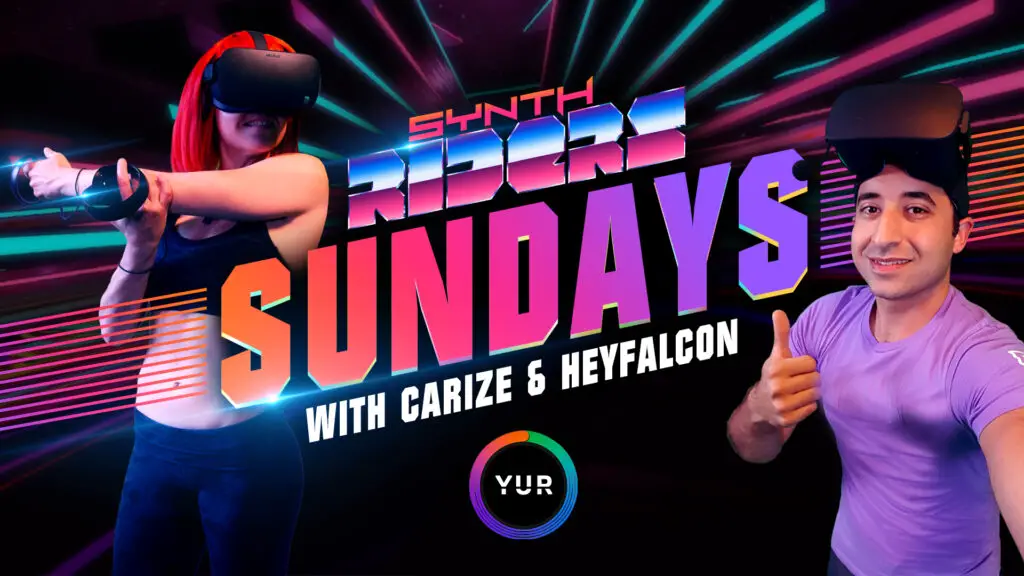 Synth Sundays are weekly exercise classes with experts like Carize and HeyFalcon, star Twitch streamers, and coaches. 
They'll lead instructional sessions via open rooms in Synth Riders' multiplayer mode starting this Sunday, 5 April, at 1 pm PST (9 pm BST).
Early bird players will have the option to join the mentors, have their own workout sessions, or watch the event live here. multitwitch.tv/carize/heyfalcon_
Is the Update FREE?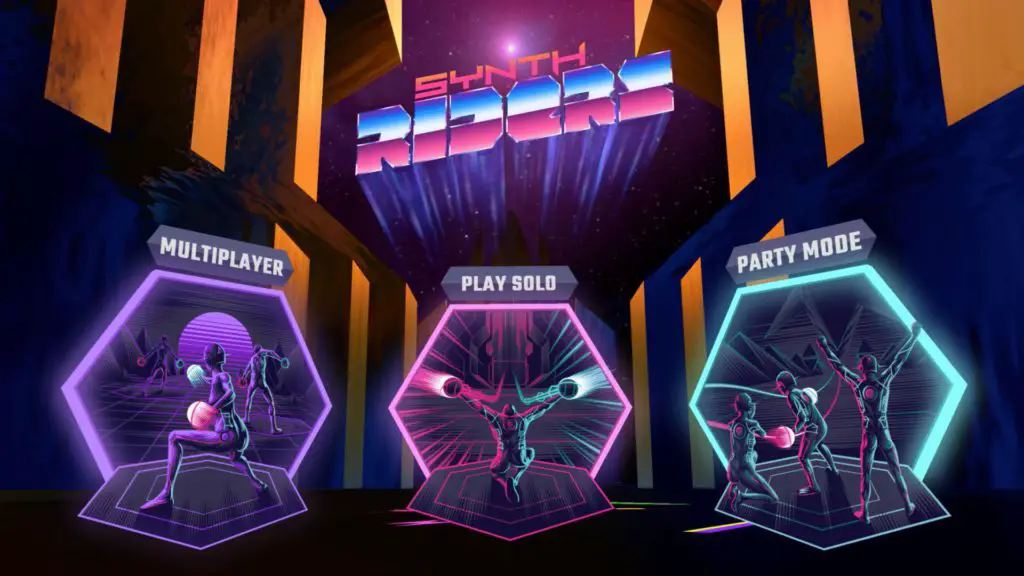 Indeed, The Fitness Update is presently accessible for free in Synth Riders for the Oculus Quest, Rift s, and SteamVR.
What are the YUR. Watch features?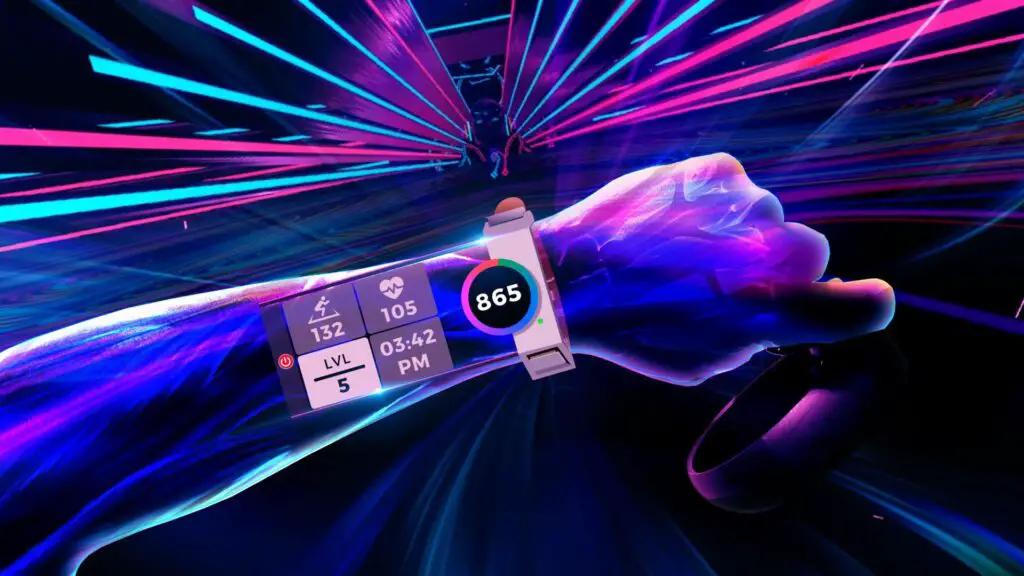 With YUR.watch VR Fitness Tracker, players would now be able to follow their exercise progress. It empowers players to monitor their pulse, squat count, calories consumed, and record progress all inside a shake of a wrist in VR.  Fitness training sessions in Synth Riders additionally get increasingly extraordinary with the "bigger play zone modifier" and smoother because of the new "Non-Stop Mode," offering an unending flow of the music and physical liveliness.
We are glad to be working with YUR on a solution that can help our players stay active during these uncertain times when a lot of the traditional fitness options are not available.
We believe that "Synth Sundays" will be a great way to connect our players together for workouts and social interactions, which are now only possible in a multiplayer VR experience," said Abraham Aguero Benzecri, Creative Director, Kludge Interactive in a statement.
Suggested:
Best 8 Beat Saber Custom songs that are Visually Mesmerizing
Kluge Interactive has more updates coming up, including an "Electro Swing Essentials" DLC, which will offer melodies from Parov Stelar, Jamie Berry, and Electric Swing Circus.
 And plans to bring Synth Riders to much more platforms including an enhanced form for VR arcades. The Fitness Update is out now, and as further updates are released, VR Marvelites will keep you informed.
Summarizing the Update
More Information About Synth Riders
Synth Riders VR
Synth Riders coming from Kluge Interactive and Retrowave VR is a combination of dancing and guitar hero, but your energy is crucial. 
In synth riders, you are on a rail, and you have to hit the colours to the corresponding hand as well as just simple hit markers.
There are held notes of which you have to follow the trail to continue earning points and maintaining your combo. Obstacles have to be avoided; otherwise, you will lose your combination and risk not completing the song. 
I like how the markers and maps enable you to get your groove on as they do have a pattern that promotes you to dance. Synth riders is a great fun VR title that is also a workout game allowing you to burn off that fat. 
There is also a beat map editor available for you to create your own tracks if you want to, but also on side quest, you can add custom songs as well.
 If you're not familiar with side loading and side quest and want to try this game for yourself, it's effortless to get it all set up.
So I've linked a couple of tutorials on how to start sideloading, or you can read the ultimate guide on sidequest. It takes maybe five to ten minutes max to get it all ready.
Some Remarkable reasons to BUY this Game