"VR Fitness Bundle" Unites BOXVR, Until You Fall & Synth Riders For an Ultimate Fitness Workout
Can't choose which is the Best VR Fitness games to burn calories to? This new VR Fitness Bundle has you covered. 
Fan-favorite Virtual Reality (VR) titles BOXVR, Until You Fall and Synth Riders are uniting immersive games and fitness in a sweat-inducing, heart-pounding bundle, perfect for working out and staying active at home.
Now available on Steam for $51.17, the VR Fitness Bundle includes three games to get you moving.
"VR Fitness Bundle"
Summarizing the Update
What are the Games available in the Bundle?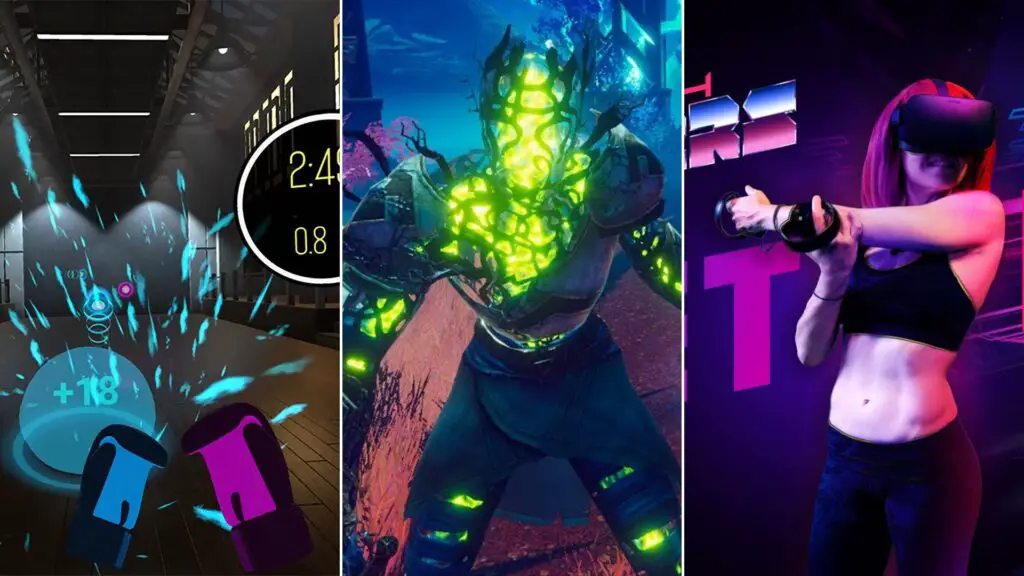 First up is Box VR. Box VR is the award-winning VR fitness game where the players jab, weave and uppercut their way through workouts in time to adrenaline-pumping music.
Second one is Until You Fall. It invites the players to battle through a neon environment and strike down magic-infused monstrosities. Fantasy and synthwave collide in this physically active VR hack-and-slash roguelite.
And the last VR fitness game included in the bundle is Synth Riders. It is a VR rhythm hit with a unique combination of dancing and enjoyable workout. Players can burn calories solo or with their friends and track their progress with YUR.watch.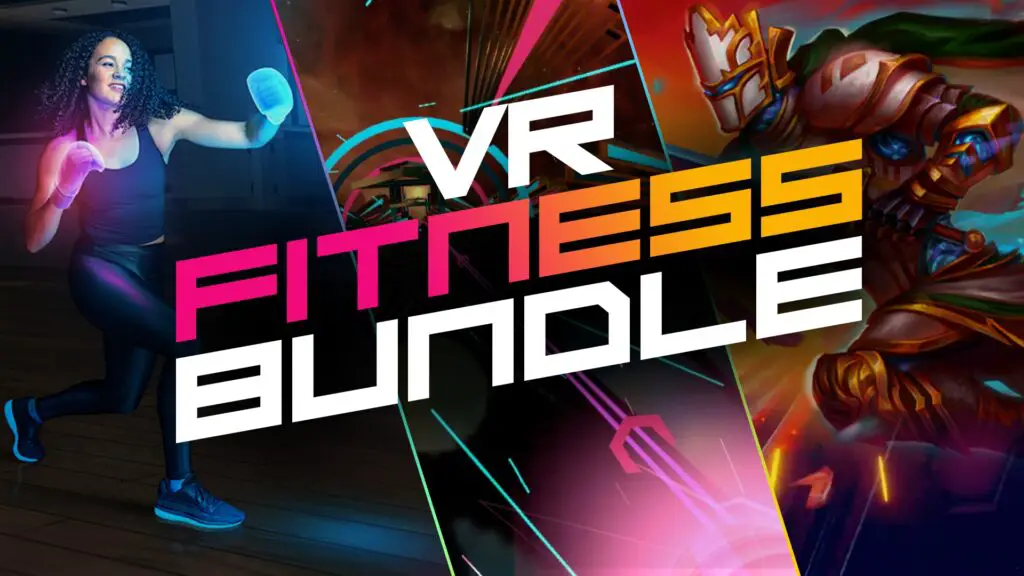 All three games in the bundle offer fast-paced action, intense movement and electrifying soundtracks, delivering high-impact workouts coupled with the fun and excitement of immersive entertainment.
In fact, according to the VR Health Institute, the games offer training that's equivalent to elliptical exercises, or even tennis, in the case of BOXVR. In addition to providing engaging ways to stay fit, each title has its own unique premise
Additional Info. and Links of the Bundle and Games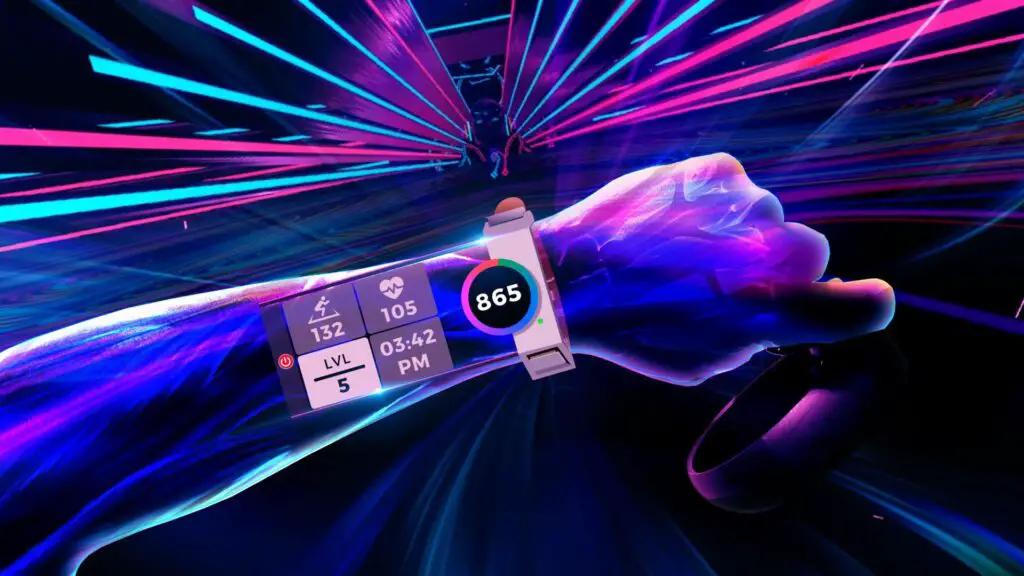 The "VR Fitness Bundle" is available for download at a 20 percent discount on Steam. Players who own one or two of the games included, can still complete their collection saving 20 percent on the missing games.
All told these games would set you back $63.97 individually, so you're making a tidy little saving of $12.80 right now. 
Act fast, though; Until You Fall is currently discounted itself, so that price will likely soon rise.
Here's all the Links
Check out "VR Fitness Bundle" on Steam: https://store.steampowered.com/bundle/14893/
BOXVR on Steam: https://store.steampowered.com/app/641960/BOXVR/ 
Until You Fall on Steam: https://store.steampowered.com/app/858260/Until_You_Fall/
Synth Riders on Steam: https://store.steampowered.com/app/885000/Synth_Riders/
BOXVR is developed by FitXR: https://fitxr.com/
Until You Fall is developed by Schell Games: https://www.schellgames.com/
Synth Riders is developed by Kluge Interactive: https://klugeinteractive.com/
What would you include in a VR fitness bundle? Let us know in the comments below!
Suggested:
Top 29 Best Oculus Rift Games of all time
More Information About Games included in the Fitness Bundle
Synth Riders VR
Synth Riders coming from Kluge Interactive and Retrowave VR is a combination of dancing and guitar hero, but your energy is crucial. 
In synth riders, you are on a rail, and you have to hit the colours to the corresponding hand as well as just simple hit markers.
There are held notes of which you have to follow the trail to continue earning points and maintaining your combo. Obstacles have to be avoided; otherwise, you will lose your combination and risk not completing the song. 
I like how the markers and maps enable you to get your groove on as they do have a pattern that promotes you to dance. Synth riders is a great fun VR title that is also a workout game allowing you to burn off that fat. 
There is also a beat map editor available for you to create your own tracks if you want to, but also on side quest, you can add custom songs as well.
 If you're not familiar with side loading and side quest and want to try this game for yourself, it's effortless to get it all set up.
So I've linked a couple of tutorials on how to start sideloading, or you can read the ultimate guide on sidequest. It takes maybe five to ten minutes max to get it all ready.
Some Notable Features…
Box VR
Box VR is looking to take the sensation of working out in VR to the next level by essentially removing the game and focusing simply on daily cardio workout routines all without ever having to leave the house.
You stand in one place with music thumping while a series of targets come at you each one color-coordinated to one of your gloves indicating which hand you should be punching with.
There are three types of blocks that can only be taken out with the correct motion–jabs, hooks, and uppercuts along with walls to avoid and queues to block all of which need to be accomplished successfully to maintain your combo and achieve the highest possible score.
The game keeps track of which classes you've completed, the number of calories you've burned. It also sets a rigorous daily quota for you to meet based on your age size and weight all of this is done against three different backdrops.
There are over a hundred songs to choose from and all are perfectly suited for the task at hand. Box VR is the game that'll make you sweat and use it as intended as a fitness program. 
Dropping in and playing this every day for 30 minutes or so is a pretty decent way to start your morning's and in that sense, it is a lot of fun and finishing a class is extremely satisfying. If you're the kind of person who'd rather stay home than go to a gym, Box VR offers an excellent alternative
Some Notable Features…
Until You Fall
Until you fall is a powerful and agreeable dungeon crawler, hack' n slash, RPG, VR Game of 2019. The illustrations are lovely, another extraordinary case of how VR should be possible. The entirety of the enhanced visualizations is dazzling all together. 
The basic interactivity mechanics are exceptionally responsive and amusing to swing and mess with. There are likewise numerous alternatives for weapon/spell load-outs and considerably more decisions as you go further into the dungeon. 
The enemy assortment keeps things crisp and fascinating, while the bosses are testing and enjoyable to battle. The music is straight fire. I energetically prescribe this game, and I would state this game is an absolute necessity have for VR owners…
From the team behind I Expect You To Die, this rogue-lite will drive you to discover and ace your battling style utilizing different weapon mixes for quite a long time of dueling fun.
 Furthermore, doing everything with your own two hands in VR makes it feel like considerably more of an achievement.This game contains more than 30+ novel characteristics and augments with which you can Customize your weapons. That's why Until you fall is one of the best Oculus Rift games.
Some Notable Features…