Play the VR Rhythm Hit 'Synth Riders' for Free This Weekend on Steam
The full version of Synth Riders is free to download and play starting today at 10 AM PT through Sunday, 1 PM PT, making it the perfect time to put on the dancing shoes, bring friends, and check out this popular rhythm title.
Synth Riders is an award-winning VR rhythm game from Kluge Interactive, combining action and dance for an immersive musical experience that activates the entire body – a perfect way to get moving again after the Holiday break!
SYNTH RIDERS For "FREE"
Related:
Top 10 RHYTHM/MUSIC GAMES Like Synth Riders
What's The Free Weekend Event?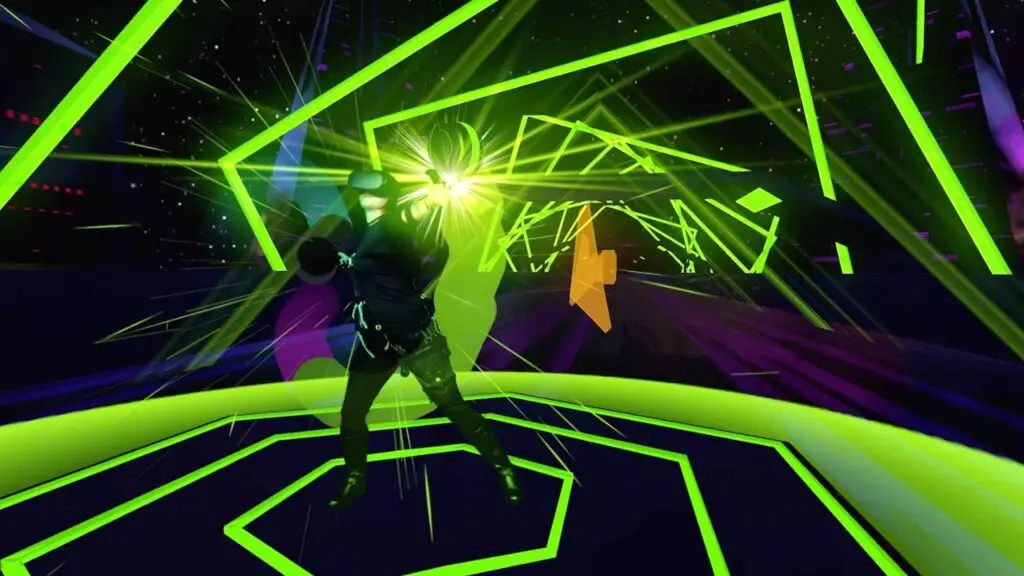 The Free Weekend event gives unlimited access to the full version of the game on Steam, including 56 licensed songs, custom song support, and cross-platform Multiplayer for up to 10 people.
Players are invited to experiment with multiple game-changing modifiers, including a recently introduced, mind-bending Spiral Mode.
Even though this Free Weekend can only be made available for Steam, Oculus Quest players are always able to try the game for free at any time, thanks to the generous Demo available on AppLab.
Like Always: A Word From The Creative Director:
Suggested:
Top 25 Best Multiplayer VR Games – CO-OP, Team VR Games
Synth Riders can be played for free on Steam from Thursday, January 20th, 10AM PT to Sunday, January 23rd, 1PM PT.
The game supports all SteamVR headsets, including Oculus Quest via Link or Virtual Desktop.
Players can save 45% by taking advantage of a time-limited discount to keep on riding when the Free Weekend ends.
Everyone interested in more news and promotions from Synth Riders are invited to subscribe to the newsletter and join the official communities on Discord and Facebook.
Read Next:
Top 13 Best VR Fitness Games for a Mix of Fun and Burn
More Information About Synth Riders
Synth Riders VR
Synth Riders coming from Kluge Interactive and Retrowave VR is a combination of dancing and guitar hero, but your energy is crucial. 
In this game, you are on a rail, and you have to hit the colours to the corresponding hand as well as just simple hit markers.
There are held notes of which you have to follow the trail to continue earning points and maintaining your combo. Obstacles have to be avoided; otherwise, you will lose your combination and risk not completing the song. 
I like how the markers and maps enable you to get your groove on as they do have a pattern that promotes you to dance. Synth riders is a great fun VR title that is also a workout game allowing you to burn off that fat. 
There is also a beat map editor available for you to create your own tracks if you want to, but also on side quest, you can add custom songs as well.
 If you're not familiar with side loading and side quest and want to try this game for yourself, it's effortless to get it all set up.
So I've linked a couple of tutorials on how to start sideloading, or you can read the ultimate guide on sidequest. It takes maybe five to ten minutes max to get it all ready.
Some Notable Features…