Here are all the New Meta Quest 3 Features!
The Meta Quest 3 has a 40% slimmer headset, higher-resolution displays, and a next-generation Snapdragon XR chip; the snapdragon XR2 GEN 2, which offers twice the graphical performance of the Quest 2.
The Quest 3 also has new color passthrough cameras and a depth sensor which offers unparalleled mixed reality and full-body avatars.
The upgraded speakers support spatial audio and have a 40% louder audio range than the Quest 2. Meaning you can enjoy better and louder sound with more powerful bass.
And regarding the hardware, the Quest 3 will have the updated "Touch Plus" controllers, an eye relief feature and an improved IPD adjuster.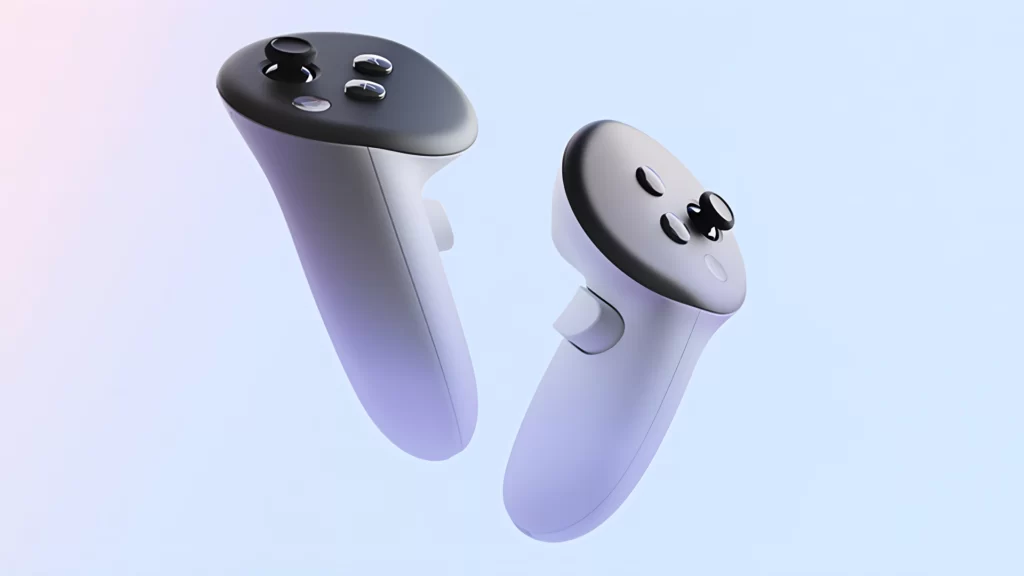 Meta Quest 3 Will Have Eye Relief Feature But What Is It?
The eye relief adjustment feature allows users to adjust the distance between their face and the lenses.
Inside the headset, you'll find a pair of buttons that can be pressed to adjust the facial interface and lens depth, enhancing comfort and creating space for eyeglasses if needed.
By adjusting the lens distance, users can also control factors such as visual comfort and field of view.
What Is IPD Adjustment?
IPD, or Interpupillary Distance, is the space between your eyes' pupils. It's vital for VR headsets because the headsets' lenses work best when your eyes are positioned in a specific spot.
Knowing your IPD helps you find that sweet spot for a clear VR experience.
So, the Meta Quest 3 will have an Interpupillary Distance (IPD) adjustment. This allows users to adjust the distance between the lenses to improve image clarity and depth perception.

The Quest 3 will have a rotatable wheel on the underside of the headset to shift the optics. This is an upgrade over the notched IPD adjustment of the Quest 2.
As we discussed earlier Quest 3 will also have an Eye-relief feature but don't confuse it with IPD, as both of them are different.
So that was all the New Meta Quest 3 Features. Personally, I can't wait to see the virtual worlds in my living room through the superb pancake lenses… What's your take regarding Meta quest 3, let me know!
Quest 3 Leaks!:
Here Are ALL The Meta Quest 3 Accessories w/Prices!