Synth Riders Keeps the Players Moving With a Powerful "Cyberpunk Essentials" Music Pack
" 10 Brand-NEW Heart-Pumping Songs in which 5 New Songs for FREE ! "
Fan-favorite VR rhythm game Synth Riders has leveled up once again to become even more powerful with the "Cyberpunk Essentials" Music Pack featuring 10 energetic songs from some of the most respected artists of the EDM scene. Players can now plug in and dance to the new tracks on Steam, Oculus Quest (cross-buy with Rift), and Viveport.
A Full List of New Features Includes:
"Cyberpunk Essentials" Music Pack introduces a curated collection of 10 adrenaline-pumping songs from both established and emerging Electronic Dance Music artists such as Tokyo Machine, Pegboard Nerds, RIOT, MUZZ, and Au5. The pack also comes with a brand new thematic Stage for the complete cyberpunk immersion.
New 5 FREE Songs & 5 Paid Songs...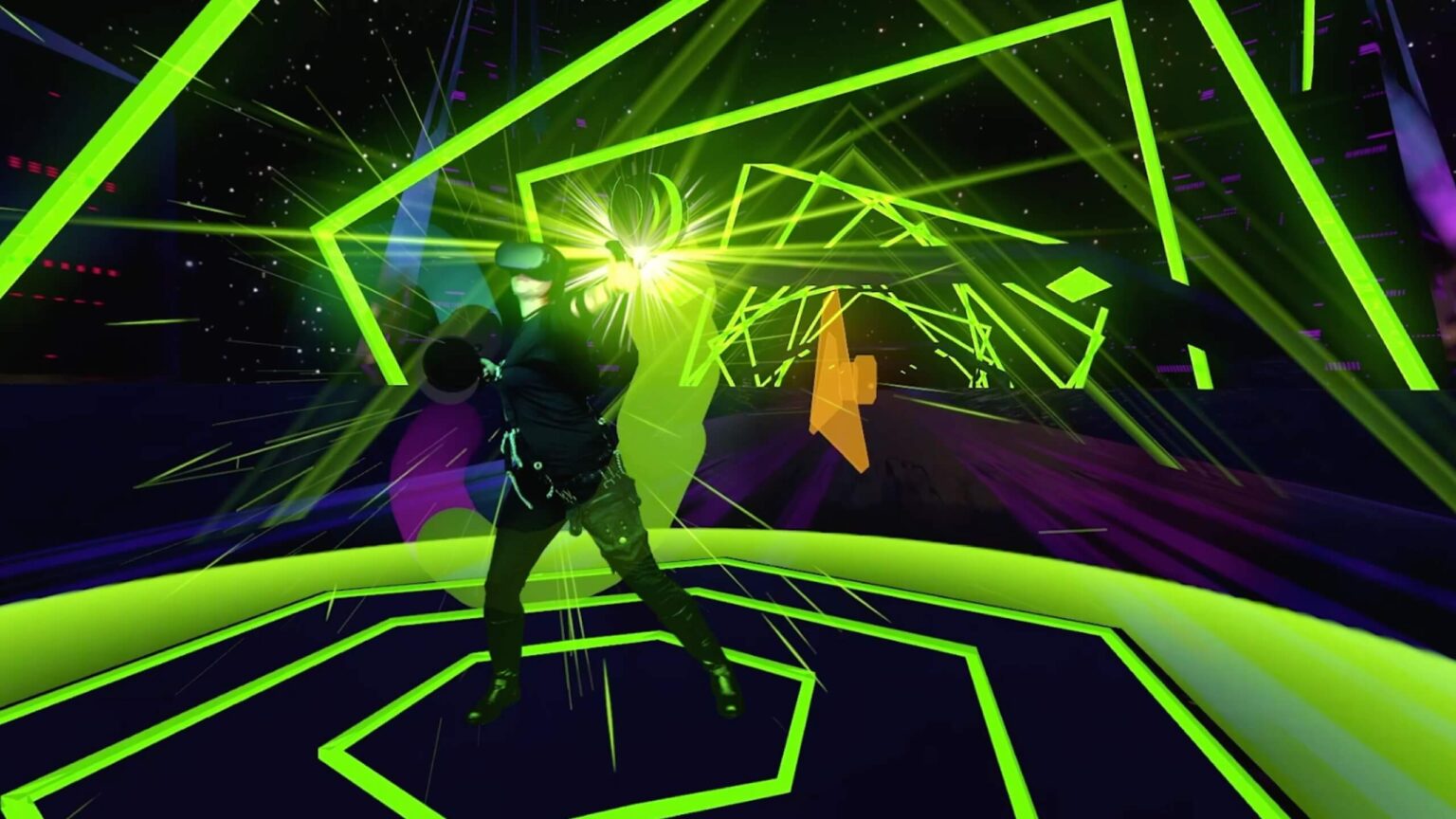 5 songs are now available for free are :
"Voidwalkers" – Au5
"I'll Fight Back" – Sullivan King
"Calling Out" – MUZZ (feat. Skyelle & KG)
"Showdown" – F.O.O.L
"Revenger" – F.O.O.L
5 more can be purchased as a DLC:
"Take That" – RIOT
"Eden" – Au5 & Danyka Nadeau
"TURBO" – Tokyo Machine
"MOSHI" Pegboard Nerds & Tokyo Machine
"New Game" – Nitro Fun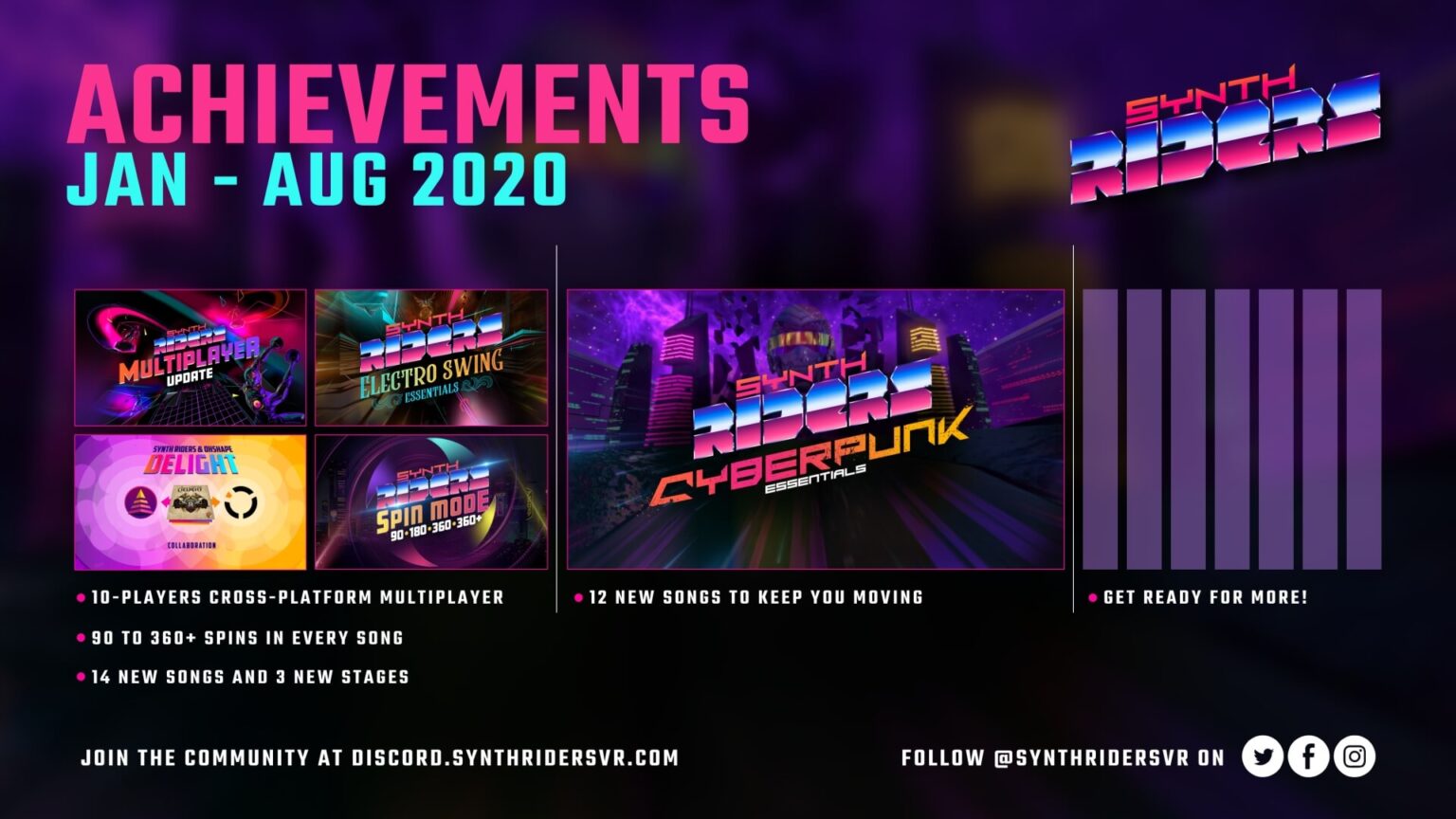 With the addition of "Cyberpunk Essentials", Synth Riders music library now features 55 songs (45 free and 10 paid), with a possibility to extend the collection thanks to the official custom song support.
Each track is mapped with 5 difficulties and can be experienced in 90, 180, 360, and elevating 360+ spins.
This pack also supports the "Play Together" feature for Multiplayer – when the host player owns any paid songs, everyone in the room gets to play them for free.
A Word from the Creative Director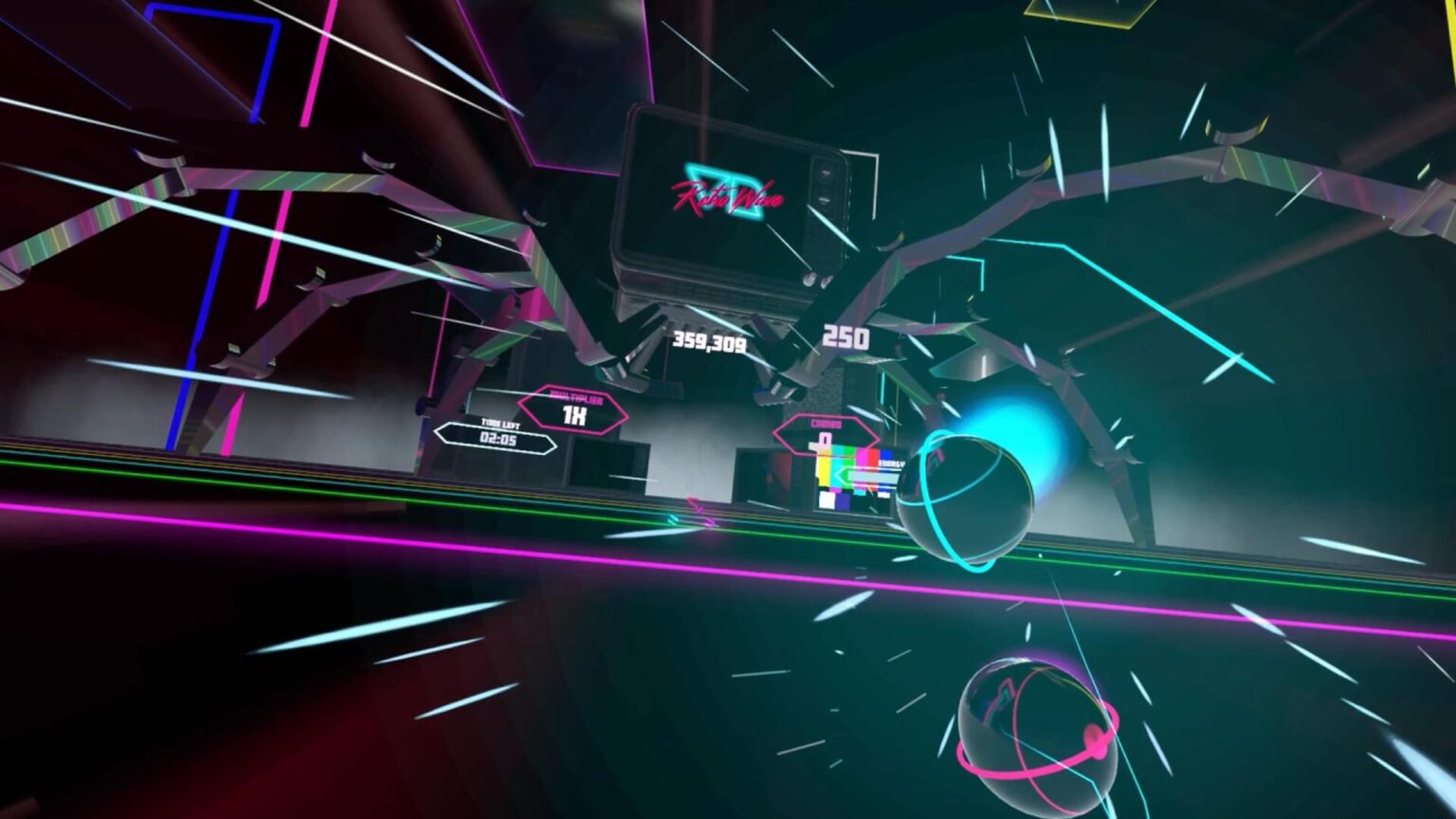 "We are excited to release our second music pack, once again offering our players a combination of free songs and songs available for purchase. And of course, with the recent release of Spin Mode, whose reviews exceeded our expectations, everyone will get a chance to play this in the 360 mode as well!"

~Abraham Aguero Benzecri – Creative Director
More Information About Synth Riders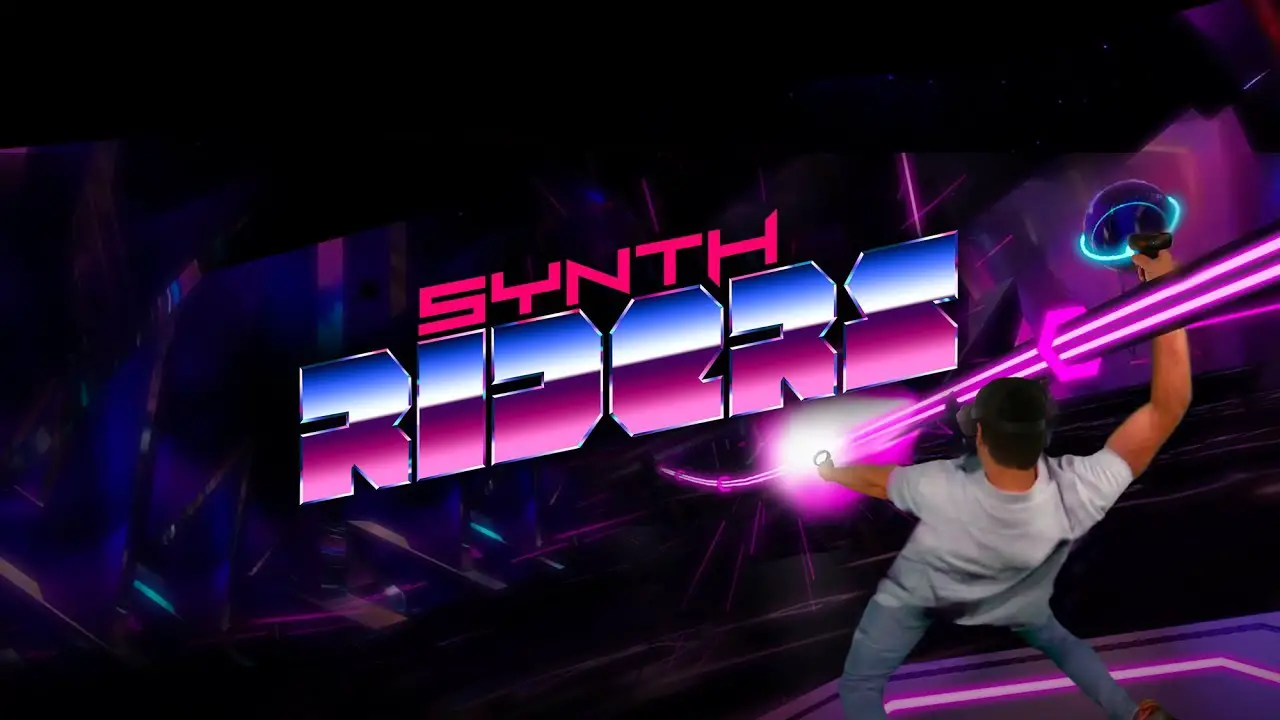 Synth Riders coming from Kluge Interactive and Retrowave VR is a combination of dancing and guitar hero, but your energy is crucial. 
In synth riders, you are on a rail, and you have to hit the colours to the corresponding hand as well as just simple hit markers.
There are held notes of which you have to follow the trail to continue earning points and maintaining your combo. Obstacles have to be avoided; otherwise, you will lose your combination and risk not completing the song. 
I like how the markers and maps enable you to get your groove on as they do have a pattern that promotes you to dance. Synth riders is a great fun VR title that is also a workout game allowing you to burn off that fat. 
There is also a beat map editor available for you to create your own tracks if you want to, but also on side quest, you can add custom songs as well.
 If you're not familiar with side loading and side quest and want to try this game for yourself, it's effortless to get it all set up.
So I've linked a couple of tutorials on how to start sideloading, or you can read the ultimate guide on sidequest. It takes maybe five to ten minutes max to get it all ready.