Tiny Island VR Launched Today! – A "Unique" Meditative God Simulator
Whether You're A Fan Of Sandbox-style Games Or Just Enjoy Tinkering Around In VR With Some Fluff Interactions – Tiny Island VR Has Something For Everyone.
I have been playing Tiny Island for the past 2 weeks and spent more than 10 hours and ever since, I'm addicted to this game. As the game launches today on Steam, I thought this preview is much needed.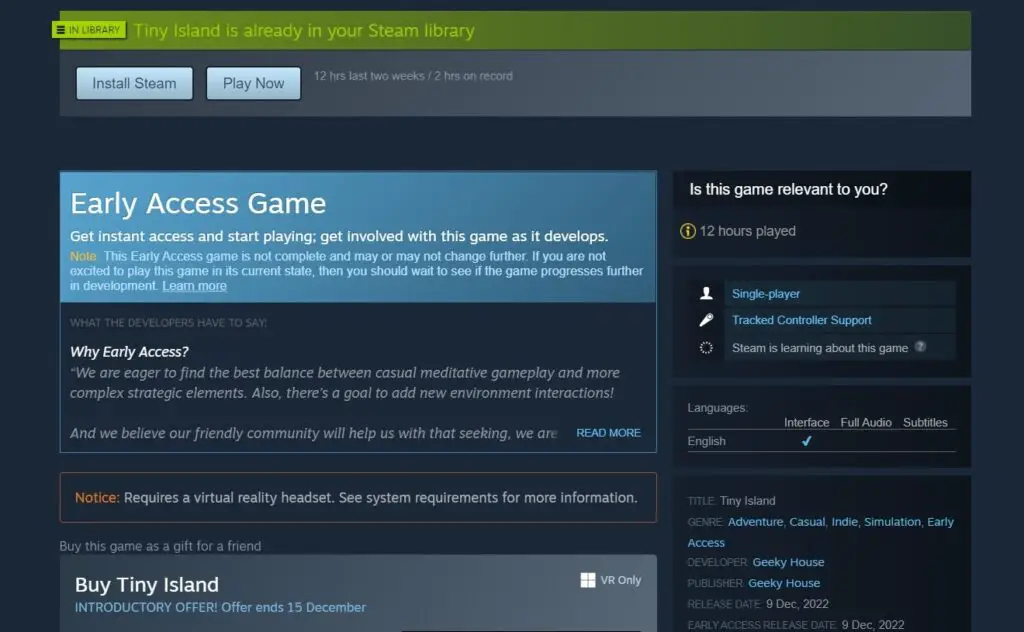 To give you a better idea of what this game has in store, we've prepared a 2-minute video that will give you a sneak peek of what to expect.
And thanks to the Geeky House Team, we are giving away 9 Keys of This Amazing Game! So don't you forget to enter the giveaway. Here's the link, So hurry up and increase your chances of winning. Good luck!
More Upcoming VR Games: 12 UPCOMING VR GAMES In 2022 That We Can't Wait To Play
Table Of Contents
A Brief Overview – The Not-So-Tiny World Of Tiny Island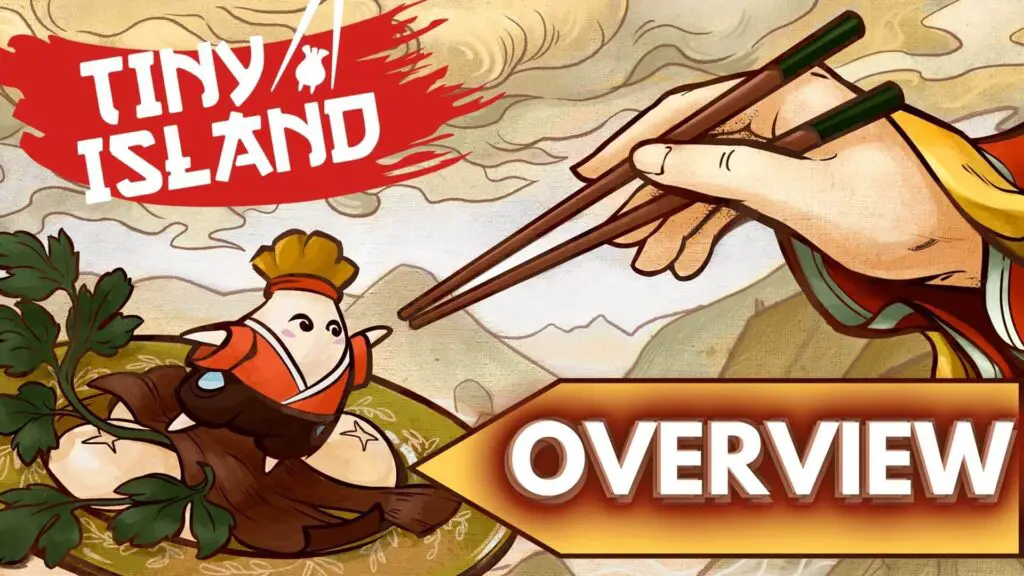 Tiny Island is a unique and immersive VR game that combines god-simulating, sandboxing, and strategic elements with a charming and relaxing atmosphere.
Players take on the role of God and must help the tiny people who live there with their day-to-day tasks.
With its meditative qualities and strategy-based gameplay, Tiny Island VR Game is sure to provide hours of captivating fun for both casual gamers and hardcore strategists alike with a unique way to unwind and relax.
What Sets Tiny Island Apart – Chopsticks Mayhem!
Tiny Island VR truly stands out from the crowd by offering a number of unique features that are sure to keep players engaged
One of the most interesting aspects of Tiny Island is the use of "Chopsticks" which requires players to only use chopsticks to interact with their environment.
From picking up objects and placing them, to dragging and building structures, chopsticks become an essential tool for survival and exploration. Not only does this provide a new level of immersion but also adds an element of difficulty as the player has to learn how to use them effectively.
The game also encourages players to take their time and appreciate the beauty of its natural landscapes amidst the serene soundtrack.
In addition to these core gameplay mechanics, Tiny Island also promises an engaging storyline with sidequests and puzzles scattered throughout the island
The 3 Things – Amazing Meditative God Simulator?
Now, let's talk about the three things that make any God Simulator or simulators in general, an amazing and thrilling experience: 1. The Environment & 2. The People and 3. The Soundtrack captures the essence of the game.
And I can say that Tiny Island does all of them gracefully.
The Soundtrack goes hand in hand with the artistic environment and the gameplay, which truly made me feel like I'm on a mountain meditating at the top…
Now, let's talk about the "Dumplings". Yup, the inhabitants are called Dumplings (that's cute isn't it…lol).
And as you would expect from the creatures called Dumplings, they are cute and definitely Fluffy. I especially love how there are dozens of funny interactions with the environment & the locals; they make it feel alive and interactive.
Should You Play It? – The Conclusion
With its vibrant art style, charming soundtrack, and intuitive controls, Tiny Island captures a unique sense of exploration that will have you hooked from the moment you start playing.
Using only chopsticks, you'll explore the colourful world of Tiny Island, build and develop its inhabitants, manage resources and make decisions that will shape the future of this idyllic paradise.
Plus, there's no violence, making it a great option for even kids to play. There's also a sandbox mode where you can get creative and let your imagination run wild, which makes for an awesome experience.
And with serene sound design and thoughtful mechanics, players can expect delightful and satisfying gameplay.
Tiny Island is launched on 9th December 2022 on Steam For PCVR headsets; HTC Vive, Oculus Rift, Valve Index etc. All in all, I'd definitely recommend giving this game a try!
To Learn More:
For those interested in learning more about this game, the developers are always updating the official website, social media & Discord Channel where they share information about upcoming content as well as screenshots and videos of the game's progress.
For more VR Content and information regarding Tiny Island be sure to check out our YouTube Channel.
Don't forget to comment below, What do you think about Tiny Island and also, any suggestions or ideas you may have. We love hearing from our readers and subscribers!
Thanks for reading, Until Then STAY STRONG VR ARMY!