How To Play Roblox in VR Using 3 Steps – Under THREE MINUTES
UPDATED! Full Guide On How To Play Roblox in VR On Any PCVR Headsets In 3 Super Easy Steps Under 3 Min – Rift, Valve Index, HTC, etc…
This is the quickest, easiest, and the full guide on How To Play Roblox in VR on Any  PCVR Headsets like Rift S, Valve Index, HTC etc. 
Setting up Roblox VR is super easy and it only takes about two to three minutes max. And 1 thing I can guarantee that Playing Roblox in VR is freaking amazing and extremely fun. 
So without wasting your time let me show you the Super Easy Guide on How To Play Roblox in VR. 
So if you guys are ready then make sure to share this post with your friends and let's get started. 
*** Remember these methods don't work with Oculus Quest. This guide is only for PCVR headsets.***
Here's the tutorial If you want to play Roblox VR on Oculus Quest 1 & 2: How To Setup & Use Roblox VR On Oculus Quest: 4 Steps: Under 5 MIN
Here's the tutorial If you want to play Roblox VR on APPLE MAC – Oculus Quest 1 & 2: How To Play ROBLOX VR On Oculus Quest 2: MAC In 5 Steps <7 MIN

We've also have made a Youtube video on this topic. And it's embedded down below:
"Roblox in VR"
In This Post :
Here's How You Can Play Roblox VR – Rift, Index, HTC etc…
Enable VR Mode In Roblox
Connect Your Headset and Select Your Preferred Roblox VR Game 
Voila! Play Your Favorite Roblox Games In VR
Yes, that's it. That's all you need to do to play Roblox in VR!
STEP 1: Enable VR Mode In Roblox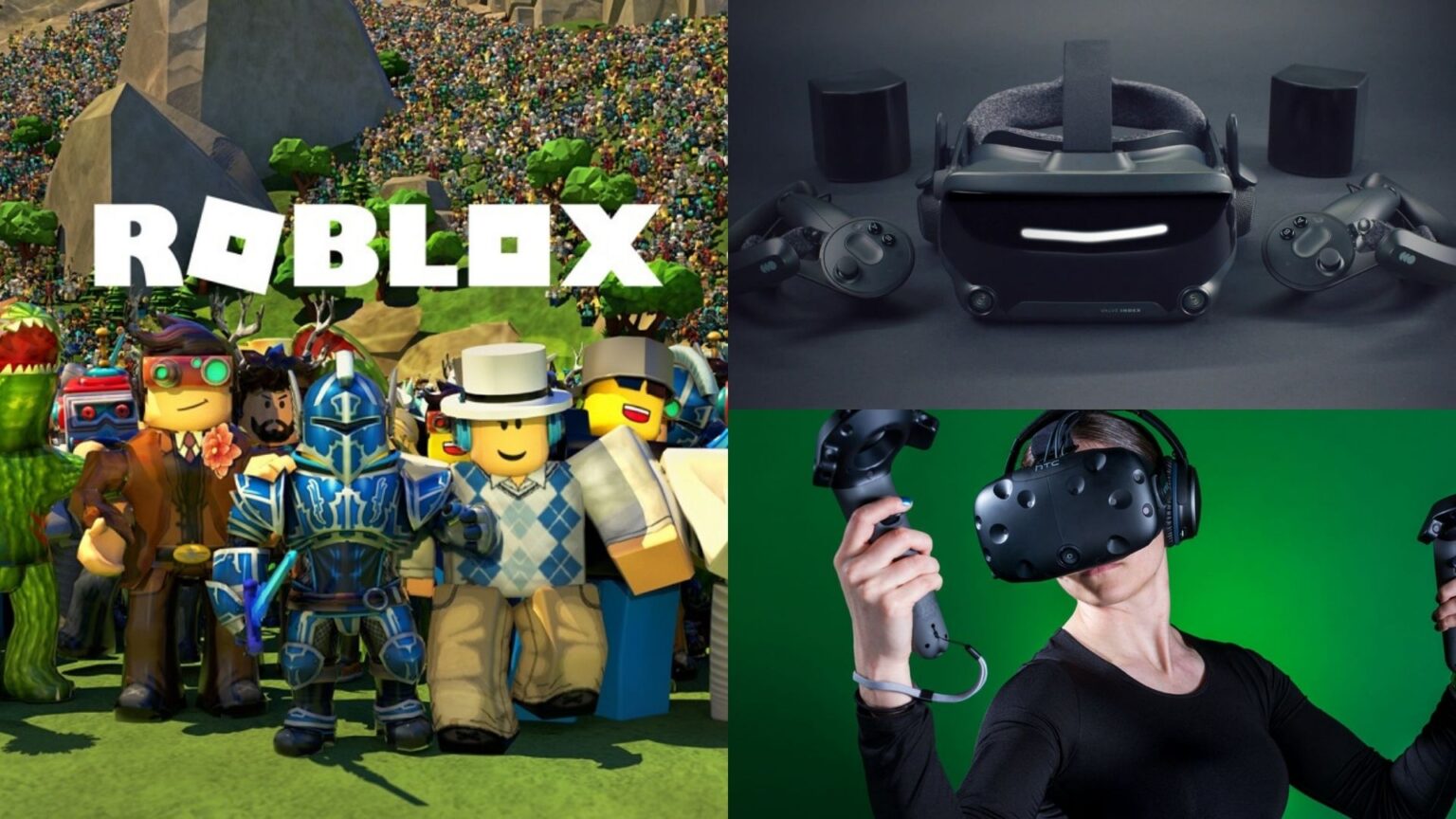 First, download the latest Roblox installer or update to the latest version.
Now while in-game go to Menu > Settings > VR > On
We were getting a lot of emails and comments regarding, how to enable VR mode on Roblox? How to Turn ON VR mode on Roblox? and other such questions, So we decided to make a COMPLETE guide to solve this and provide a ONE-STOP solution to all of you.
Here's the guide: How To ENABLE VR MODE On Roblox? – The COMPLETE Guide (2022)
We added all the step-by-step methods and solutions that will put your Roblox Into VR
and We really hope that this guide will help you.
Step 2: Connect Your PCVR Headset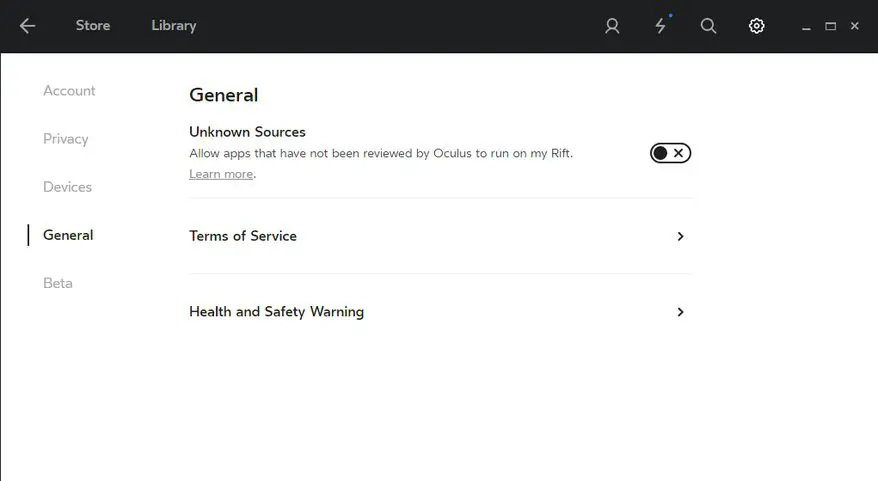 Now connect your PCVR headset to your computer and open Steam VR. 
But there's one more step for the Oculus Rift Users is that :
Open the Oculus app on your computer.
Select Gear Settings and select General in the left panel
Now, toggle the Unknown Sources setting instead of an X (Refer To The Image)
Step 3: Select Your Desired Game And Play Roblox in VR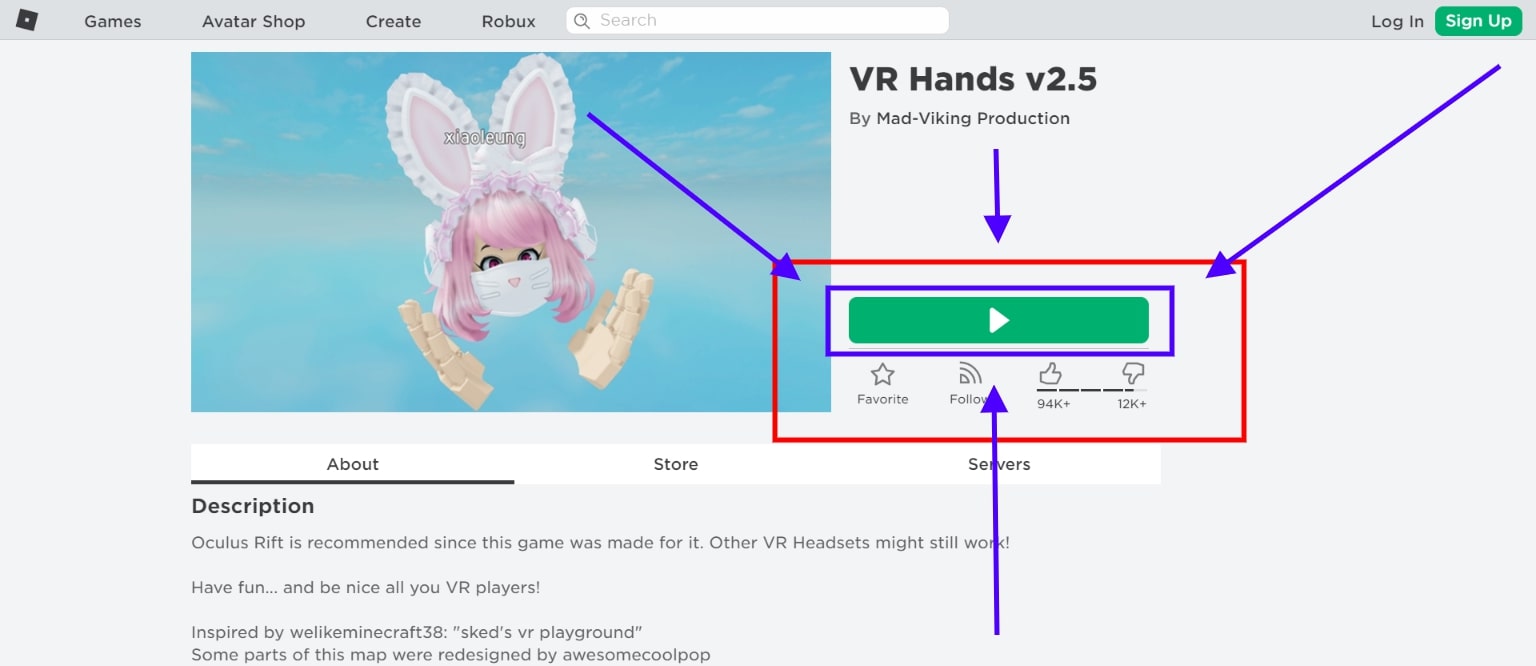 Now go to Roblox Games page and Search VR in the Search bar (On your Computer)
After that, you can see a lot of games that will appear on your Computer. Select any game from that list and open that Game Page by clicking on your preferred game
On that Game page, you can see a Big Green "PLAY BUTTON". Voila! Just click on the GREEN PLAY BUTTON from your PCVR Headset and your Roblox VR is ready to go.
Read Next:
How To ADD CUSTOM SONGS In Beat Saber In Under THREE MINUTES!
Roblox VR Controller Scheme – Oculus Rift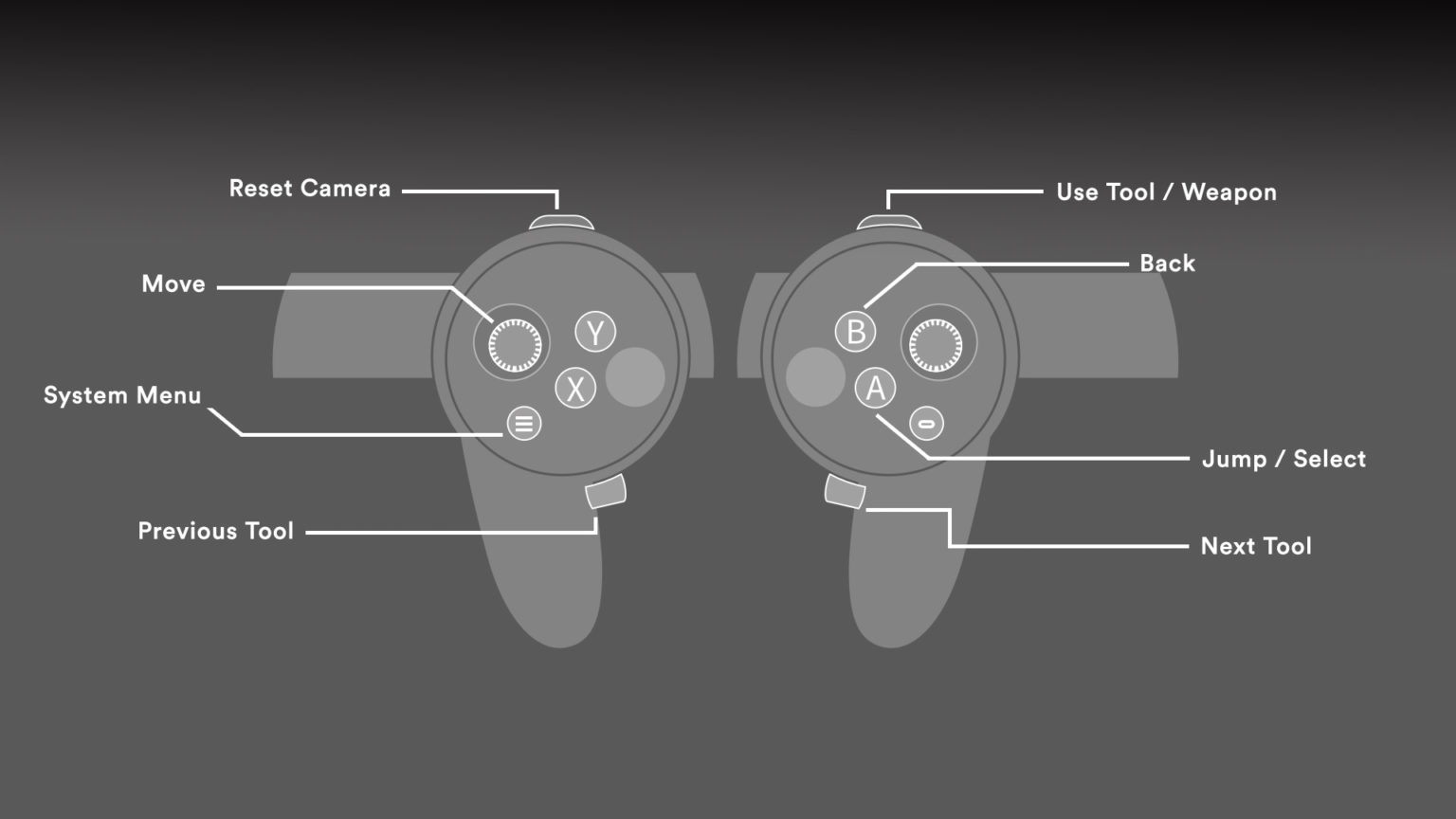 Read Next:
How to Play Steam VR Games on Oculus Quest Wirelessly Using Virtual Desktop
Roblox VR Controller Scheme – HTC Vive
Read Next:
Top 21 Essential Best SideQuest Games To Sideload On Oculus Quest
This is Easiest and in the Simplest form, I can give you the Instructions. These steps will take only 4-5 minutes to all set it up. And if the problem persists you can always contact me on- [email protected]
BTW please comment and if you did thanks for commenting and reading our VR content. And if you find this article of great help then please share it with your friends and family. This will really mean a lot to us at VRMarvelites.com
Keep Reading and Sharing!
Suggested:
Top 25 Best Free Oculus Quest 1 & 2 Games | Quest Free Games