Level Up the Fun with Synth Riders "Power-Ups" Free Multiplayer Update
Take Your Fitness And VR Gaming To The Next Level With Synth Riders
The developers of Synth Riders are thrilled to present the "Power-Ups" update, which brings the fun of Kart racer-style boosts and attacks to the game's Multiplayer Mode. The new feature rolls out today, cross-platform to all players on Steam, Oculus Quest (cross-buy with Rift), and Viveport.
Synth Riders is a fan-favourite freestyle-dance VR rhythm game with official custom song support and multiplayer for up to 10 players with built-in voice chat. "Power-Ups" come as the latest addition to a generous list of free post-launch content updates.
The developer revealed that the next stop on their roadmap will be a third DLC music pack, "Synthwave Essentials 2", coming on January 14th and featuring songs from Muse, the superstars of alternative rock.
"Another Mind-BLowing And Revolutionary Update By Synth Riders Team"
What's New
What Are Power-Ups And How It Enhances The Gameplay?
"Power-Ups" are an entertaining set of special effects that players can collect and send to other players to turn the tide of the battle. 
The currently available arsenal consists of two boosts and seven attacks, including "Embiggen" that will turn the notes into beach balls, "Warp" that will make them approach at an impossible speed, and a fleet of "Invaders" that target the player with projectiles. 
Power-Ups can stack up, resulting in crazy combinations that will really test players' ability to make it through the song!
To celebrate the release, the developers invited some community-favorite VR content creators to experience "Power-Ups" together, and they want to share the fun in a new trailer on YouTube.
A Word From The Creative Director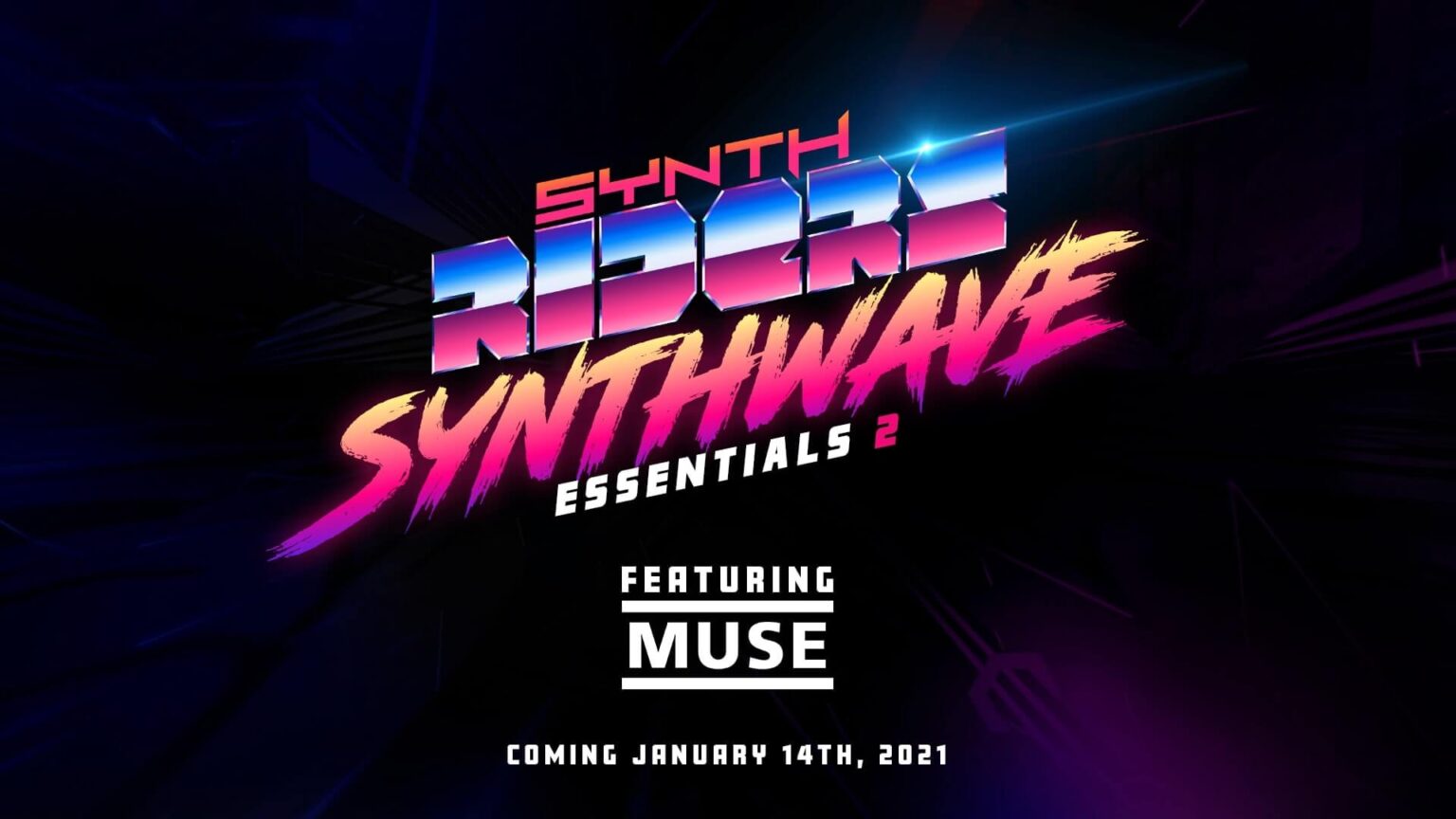 "Power-Ups made our whole team smile and laugh during testing and we are excited to finally share them with our entire community! We hope our players will have lots of laughs and unforgettable moments playing Synth Riders multiplayer with their friends and family." ~ Abraham Aguero Benzecri – Creative Director
Here are all the links
"Power-Ups" arrive today for free in Synth Riders' Multiplayer on Steam, Oculus Quest (cross-buy with Rift), and Viveport.
"Synthwave Essentials 2" Music Pack feat. Muse will launch on January 14th, 2021.
Follow Synth Riders on social media and join their official Discord for more news and fun:
Discord, Twitter, Facebook, Spotify, YouTube, Instagram, Official website
Suggested:
Top 13 Best VR Fitness Games for a Mix of Fun and Burn
More Information About Synth Riders
Synth Riders VR
Synth Riders coming from Kluge Interactive and Retrowave VR is a combination of dancing and guitar hero, but your energy is crucial. 
In synth riders, you are on a rail, and you have to hit the colours to the corresponding hand as well as just simple hit markers.
There are held notes of which you have to follow the trail to continue earning points and maintaining your combo. Obstacles have to be avoided; otherwise, you will lose your combination and risk not completing the song. 
I like how the markers and maps enable you to get your groove on as they do have a pattern that promotes you to dance. Synth riders is a great fun VR title that is also a workout game allowing you to burn off that fat. 
There is also a beat map editor available for you to create your own tracks if you want to, but also on side quest, you can add custom songs as well.
 If you're not familiar with side loading and side quest and want to try this game for yourself, it's effortless to get it all set up.
So I've linked a couple of tutorials on how to start sideloading, or you can read the ultimate guide on sidequest. It takes maybe five to ten minutes max to get it all ready.
Some Notable Features…