The Walking Dead Saints and Sinners on quest and PSVR is officially confirmed
The Walking Dead Saints and Sinners (2020) propelled on PC VR headsets and set up itself as one of the most grating and vicious entries into the VR horror-survival genre. The Walking Dead Saints and Sinners on quest and PSVR is officially confirmed. Read on…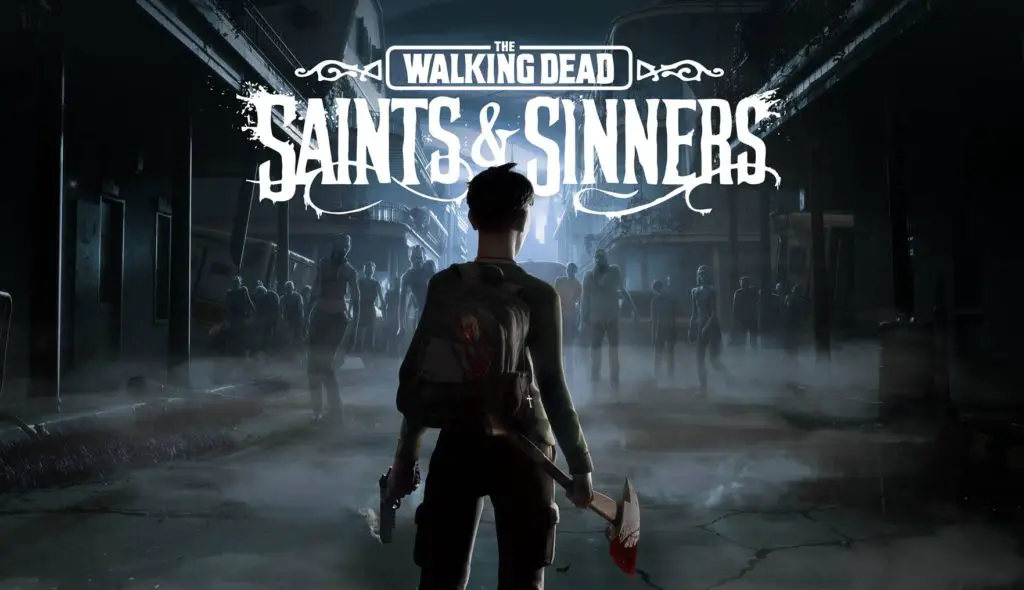 If you have watched the pre-release trailer of TWD Saints and Sinners carefully, they have clearly teased the release for PSVR and Oculus quest respectively. Now, Skydance Interactive clearly stated that both PSVR and Oculus Quest users should expect the game on the respective platforms later this year.
When The Walking Dead Saints and Sinners on quest and PSVR is releasing?
Skydance confirmed the release date for The Walking Dead Saints and Sinners on oculus quest and PSVR via Twitter : The PSVR version slated for Spring 2020 and the Quest version for Q4 2020.
It's there coming a walking dead game to oculus quest in March? Or is that just a myth

— jeeeS (@jeeeS91374146) January 24, 2020
The official Saints & Sinners Twitter account responded to that question.
The Walking Dead Saints and Sinners is a AAA full-fledged VR game, and it is a hit among fans and the VR community since it's release. 
We're hoping that the studio will be able to squeeze the horror-survival game onto those lower-spec platforms appropriately, as there's often a lot of work involved with porting and optimising games for these platforms, especially the Quest.
The walking dead: Saints & Sinners proved to be a visually precise and atmospheric game, so it would be a blot if Quest & PSVR users miss out on the full magnitude of the adventure of The Walking Dead VR.
Although Quest users can play it right now via Oculus Link and a VR-ready computer but when it launches as a native Quest title later this year, it will effectively be one of the longest and largest titles on the quest platform to date. 
 If you want to see how The Walking Dead: Saints & Sinners looks on quest via oculus link, I have embedded a YouTube video on regarding this query. 
But in my opinion, The walking Dead VR on quest via oculus link looks great and the textures, detailing and other graphics also look crisp and clear.
* Read this Ultimate guide on oculus link, if you don't know how to use oculus link and how to set up oculus link easily. *
The Walking Dead: Saints & Sinners story lasts about 11 hours although there's plenty of hours of scrounging for supplies and crafting powerful weapons.
The Walking Dead Saints & Sinners Gameplay | Oculus Link On Oculus Quest