How To TURN OFF Oculus Quest 2 Completely When You Are Not Using It
The How-To Under 1 Minute Guide On How To TURN OFF The Oculus Quest 2.
Hey VR Army! In this post, I'm going to show you, How To TURN OFF/Power OFF the Oculus Quest 2 Completely When You Are done with your gaming or movie session.
Many times when we finish our gaming session, we press the button on the side once and leave our Oculus quest suspended or we simply take it off and plug it into charging.
Why Is It Advisable To Turn Off Your Oculus Quest 2 Headset?
The practice of not powering off the headset is inadvisable for several reasons, first of all, while the Quest 2 is suspended, it is configured to continue sending and receiving packets to the Facebook servers.
Apart from the paranoia/myth that spread on the internet that the headset with its sensors is recording you.
But It is true that this can slow down the internet connection of other devices.
On the other hand, turning off the headset will help to extend the useful life of your lithium-ion battery so that it does not lose duration or efficiency over time.
So let's begin this 1 Minute Guide!
Here's How To Turn Off Your Oculus Quest 2 or Quest headset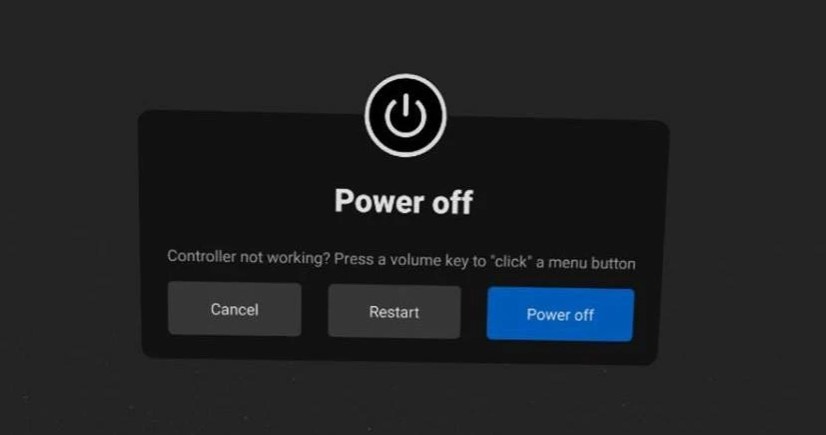 You can turn off your Quest 2 or Quest headset using the power button on the right side of the device.
To turn off your Oculus Quest 2 or Quest headset:
With your headset on, press and hold the power button until you see a shut down menu in VR.
On the shutdown menu, select Power off.
You can also power off your headset by pressing and holding the power button for 10 seconds.
Read Next:
8 Oculus Quest 2 Tricks That Everyone Should Know
So that's How you can Power Off your Oculus quest 1 & 2 and If you find this article helpful then share this with your loved ones…
If you have any suggestions or problems then make sure to comment below, we'll reply as fast as lightning. Until then, STAY STRONG VR Army!
Suggested:
Playstation VR 2: Release & Everything You Need To Know 2022