Dance Like POP/STARS With K/DA And More In Synth Riders' Latest Addition Of "League Of Legends Music Pack"
Featuring Music Created By Riot Games For One Of The Most Widely Played Video Games Of All Time, This Pack Brings You 5 DLC Songs Including The Viral Hits "POP/STARS" And "Legends Never Die."
Synth Riders continues to build the diversity of its musical offerings in this pack.
Fans of the R&B attitude and pop style of K-pop can now dance to the K/DA-inspired choreographies for smash hits "POP/STARS" and "MORE", while lovers of hip-hop can feel the power and flow of every word of "GIANTS".
Grand cinematic anthems from some of League's biggest events complete the pack, with Valerie Broussard calling players to battle in "Awaken", while Against The Current remind us all that "Legends Never Die".
"League of Legends Music Pack"
Related:
Top 11 Amazing Best VR Party Games – Must-Play Party VR Games
When The Synth Riders League Of Legends Music Pack Is Releasing?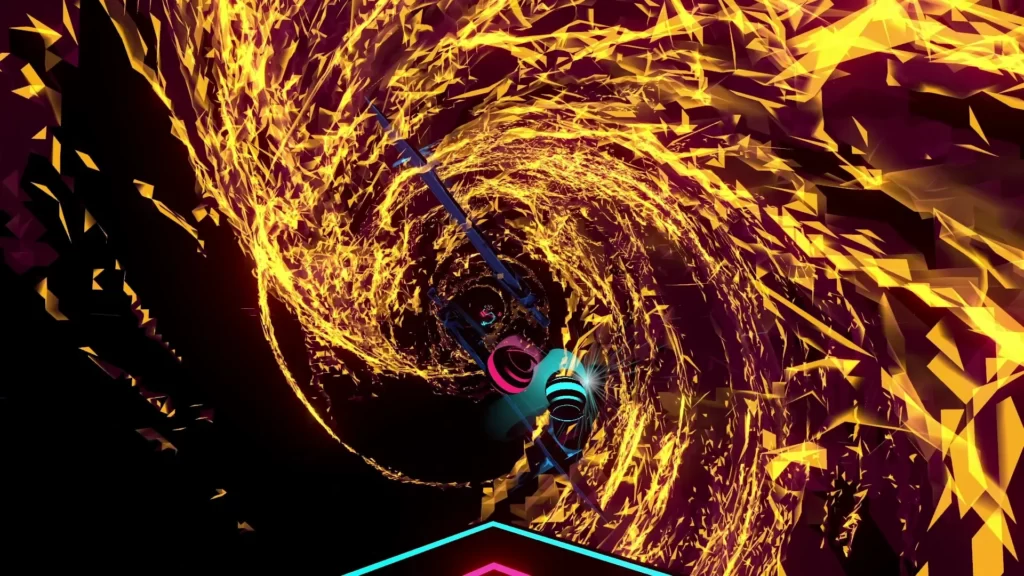 The music of League of Legends has grown past the domain of gamers, it has reached the general public, topping the Billboard world music charts and will be available to you in Synth Riders from September 1st on Meta Quest, Steam, PlayStation VR and Viveport.
All five tracks can be purchased individually for $1.99, or together as a bundle for $7.99 with a 20% discount.
The "Legends Never Die" Experience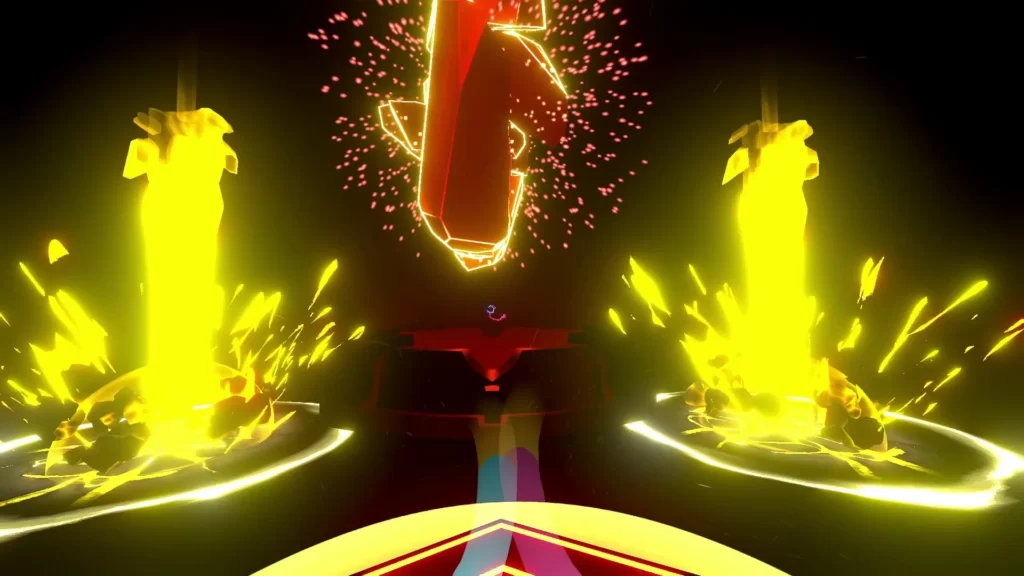 The Synth Riders Experience for "Legends Never Die", Included in this pack, is inspired by the gameplay and characters of League of Legends.
With visuals synchronized to the music, Synth Riders offer fans of the game a uniquely immersive way to feel the heat of battle and re-live the song's performance inspired by the 2017 World Finals Opening Ceremony featuring the Elder Dragon.
Suggested:
Top 13 Best VR Fitness Games for a Mix of Fun and Burn
The League of Legends Music Pack Songs:
The League of Legends Music Pack features five paid DLC songs:
"Legends Never Die" – League of Legends & Against The Current + Experience
"POP/STARS" – K/DA (feat. Madison Beer, (G)I-DLE & Jaira Burns)
"MORE" – K/DA (feat. Madison Beer, (G)I-DLE, Lexie Liu, Jaira Burns, Seraphine)
GIANTS" – True Damage (feat. Becky G., Keke Palmer, SOYEON, DUCKWRTH, Thutmose)
"Awaken" – League of Legends (feat. Valerie Broussard & Ray Chen)
Like Always: A Word From The Creative Director: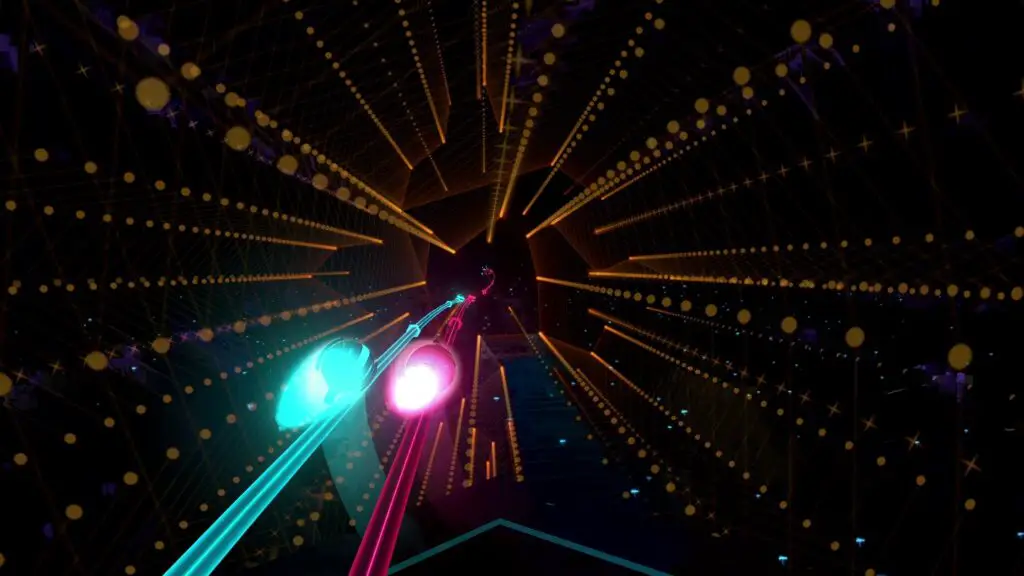 Suggested:
Top 25 Best Multiplayer VR Games – CO-OP, Team VR Games
With the addition of the "League of Legends Music Pack" Synth Riders' soundtrack now features 57+ free and 40 DLC songs, all playable in a variety of difficulty levels and modes across the game.
Meta Quest owners who haven't yet played the game can try it out for free in the demo available on App Lab, featuring 5 songs with all modifiers.
Follow Synth Riders on Twitter, Facebook, and Instagram, and join their Discord community for more news and events.
More Information About Synth Riders
Synth Riders VR
Synth Riders coming from Kluge Interactive and Retrowave VR is a combination of dancing and guitar hero, but your energy is crucial. 
In synth riders, you are on a rail, and you have to hit the colours to the corresponding hand as well as just simple hit markers.
There are held notes of which you have to follow the trail to continue earning points and maintaining your combo. Obstacles have to be avoided; otherwise, you will lose your combination and risk not completing the song. 
I like how the markers and maps enable you to get your groove on as they do have a pattern that promotes you to dance. Synth riders is a great fun VR title that is also a workout game allowing you to burn off that fat. 
There is also a beat map editor available for you to create your own tracks if you want to, but also on side quest, you can add custom songs as well.
 If you're not familiar with side loading and side quest and want to try this game for yourself, it's effortless to get it all set up.
So I've linked a couple of tutorials on how to start sideloading, or you can read the ultimate guide on sidequest. It takes maybe five to ten minutes max to get it all ready.
Some Notable Features…
Prevent Motion Sickness:
9 Ultimate Tips on How to Prevent Motion Sickness in VR Forever!