In this Guide: How to Play Pavlov VR on Meta Quest: How to Install/Download Pavlov VR on Any Meta Quest Headset (1, 2, 3 + Pro)
What's up VR Army! I know many of you have been holding off on getting Pavlov either by choice or because you sincerely didn't know where to get the game.
If that describes your situation then, I've got some great news; the newest version of Pavlov VR for Meta Quest is now available directly through AppLab.
You don't even need to set up sidequest. You can now download the game onto your Quest headset without any Errors, Viruses and for absolutely FREE!
If you are searching for the Best Meta Quest Shooting Games, then check out our pick of the 24 Best Meta Quest SHOOTING Games To Play Right Now!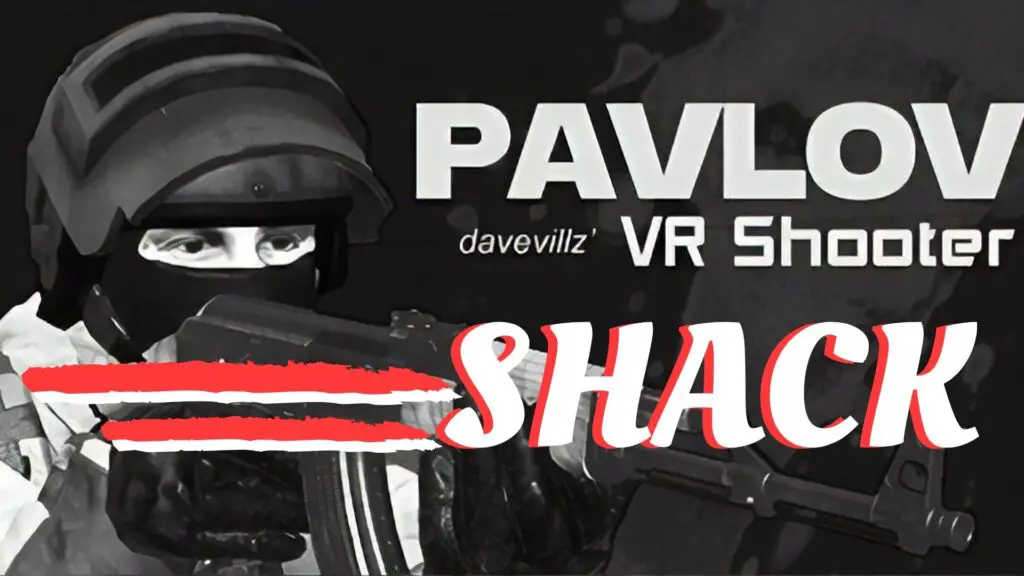 A MUST-READ: 11 Best GUN/SHOOTING Accessories For Oculus Quest 2 (2023)
Here's How To Download and Install Pavlov VR On Your Meta Quest
Download & Install Pavlov VR through AppLab – Here's the Link to Download Pavlov
Enjoy Pavlov VR on Meta Quest
Yes, that's it. That's all you need to do to install Pavlov VR on Meta Quest
Step 1: Download Pavlov Shack Beta On Your Quest
First, turn on your Meta Quest headset and then go to

this link

from your PC or phone
Then click "Get" to add Pavlov shack to your Quest game's library
After that, put on your Quest headset and open your game's library.
Pavlov Shack Beta should be there for you to download. Click on the game and it will start downloading.
Wait for it to download & install and voila, now you can enjoy the Multi-player action-packed shooter Pavlov VR on your Meta Quest for FREE
If you're having difficulty installing Pavlov Shack then comment below or contact us at [email protected]
FREE TIP: Before Playing Pavlov VR on Quest I suggest you read this article as Pavlov VR is an intense game.: 9 Ultimate Tips on How to Prevent Motion Sickness in VR Forever!
Read Next!:
3 Methods – How To Play Rick & Morty VR On Meta Quest [FREE]
4 Easy Steps: How To Use Meta Link With Any Quest Headset!
So, What is Pavlov Shack?
Pavlov Shack is the quest version of the game, which was initially called Pavlov Lite. It was supposed to be released in December but got pushed back year after year.
Still, up until now, you could only find a link to download the game through Discord or somewhere through Google. 
Now it's been made significantly more comfortable to snag the game being available directly through AppLab for FREE or you could wait for November 14th when the game officially launches on the Quest store.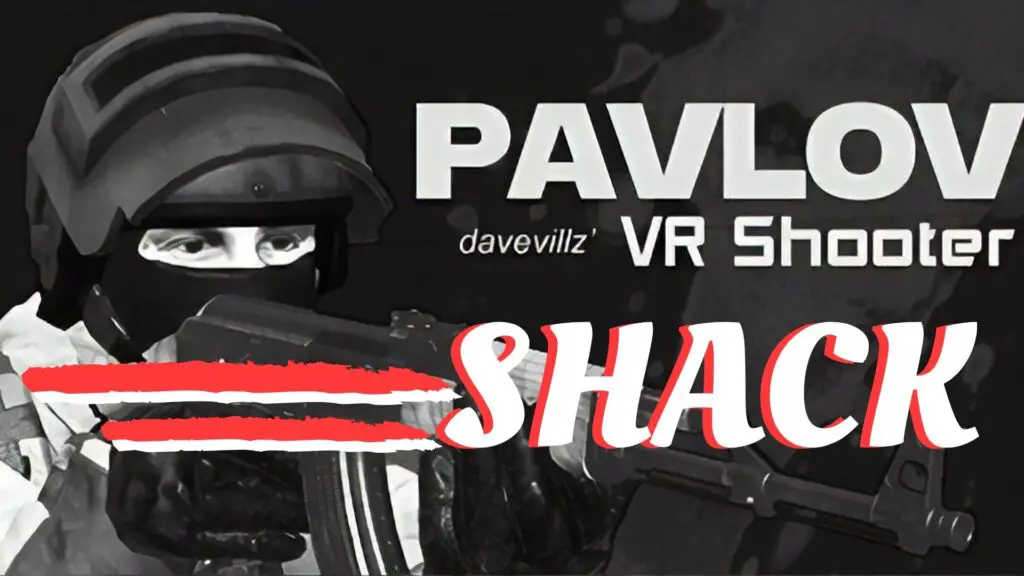 You have zero reasons to not play this OG title on your Quest because it is truly an amazing experience.
So, go check out the game and let me know what you think about Pavlov VR on the Meta Quest in the comments. Thanks for reading, Until then Stay Strong VR Army!
More AAA VR Experiences : 
3 Methods – How To Play GTA 5 In VR On Meta Quest [FREE]
3 Methods – How To Play Skyrim VR On Meta Quest [FREE]
How To Play Alien Isolation On Any VR Headset – 2 Methods!
Here's some more info on Pavlov VR. In case you don't about Pavlov or you can say Pavlov Shack/Lite;)
Pavlov VR (Pavlov Shack)
Pavlov VR is a virtual reality Counter-strike (type) shooter game that highlights many game modes, brilliant gunplay, and ongoing interaction that you can't quit playing once you start.
With realistic weapon mechanics and customizable guns, you'll feel like a true badass. Want to attach a scope to your rifle and rain down precise headshots? Go for it!
Or maybe you prefer the up-close-and-personal touch of a shotgun? It's all there for you to play around with.
Plus, the reloading mechanics are so immersive… Like You'll be dropping magazines, reaching for grenades, and searching for an imaginary magazine on your body
The game also features a variety of multiplayer modes, so you can team up with friends or go head-to-head in intense shootouts.
So grab your Quest, gather your friends, and get ready for some intense, thrilling, and absolutely free VR shooting action with Pavlov!