GTA San Andreas VR To Be In The Making Confirmed By Mark Zuckerburg
Mark Zuckerberg Took The Advantage Of Connect 2021 To Discuss The Upcoming Arrival Of GTA San Andreas In A VR Edition Exclusively For Oculus Quest 2.
The news broke during Connect 2021 where Mark Zuckerberg indicated that development was underway on Oculus Quest 2. The game first appeared in 2004 and was a landmark in video game history.
While there is a lot of talk about GTA The Trilogy Definitive Edition which brings together the episodes GTA III, GTA: Vice City and GTA: San Andreas which are released and one of these GTA will also arrive in virtual reality.
The game will be completely revamped to be played in virtual reality exclusively on Oculus Quest 2. As with Resident Evil 4 VR which has just been released on Quest 2 as well.
Here's how you can play the Whole GTA 5 game including cut-scenes in VR using MOD: GTA 5 VR – How To Play GTA 5 In VR For Rift S, Index, HTC
And if you're a Meta Quest 1 & 2 user then we've also made a tutorial on How to play GTA V in VR on the Meta Quest, check it out: GTA 5 VR – How To Play GTA 5 VR On Oculus Quest (FREE) – 5 Steps
In This Post:
The GTA San Andreas Experience In VR
Originally released in 2004 for PlayStation 2, GTA San Andreas was the most popular game with over 20 million games sold.
If the title is played normally in the third person, its porting in VR will allow you to be in total immersion in the first person.
A new angle that will offer a whole new way to play one of the most must-have games.
Suggested:
2 Methods – How To Play Skyrim VR On Oculus Quest 1 & 2
Zuckerberg's Take On GTA coming to VR
As Meta (formerly Facebook) says, they have worked for years to bring GTA into virtual reality.
According to Zuckerberg, San Andreas is one of the best games that has ever been developed and accordingly the joy is great that this open world can soon be experienced in virtual reality.
When Is GTA San Andreas VR Releasing?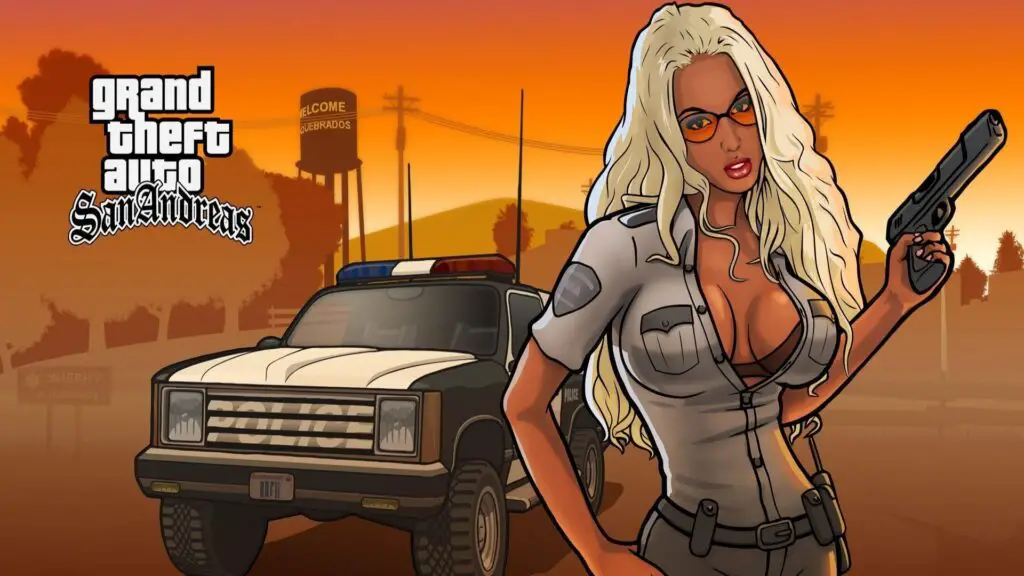 At this stage, no release date for the game has yet been announced but we will certainly have to be patient for many more months.
Anyway, it will most likely be featured at the next Oculus Gaming Showcase next year, or maybe we should have said the Meta Gaming Showcase?
Suggested:
Alien Isolation VR – How To Play Alien Isolation In VR On Oculus Quest 1 & 2
Why Licensing Such a Big Franchise?
In order to attract more and more players to its platform that META is continuing its efforts in the collection of popular licenses.
Like Resident Evil 4 VR, GTA San Andreas VR is a strong brand that will certainly tip the scales in favour of VR for many new players.
Read How These 7 Industries Uses Virtual and Augmented Reality
Suggested:
How To Play DOOM In VR On Oculus Quest 1 & 2 EASIEST Method
To say the least, the GTA franchise is on the rise right now. The episode of Carl Johnson will also be in virtual reality!
There is currently no information about when the game will finally be released. It is clear, however, that the target platform will be Oculus Quest 2.
Time will finally clarify everything, meanwhile, what do you think of this port to VR from GTA: San Andreas?
Suggested:
NIKE's Metaverse: Nike Is Ready To Sell Digitalized Goods