How To Install And Play Doom In VR On Oculus Quest (The Easiest Method & No Confusion)
In this Guide: How to Play Doom in VR on Oculus Quest, How to Setup and Configure QuestZDoom Launcher and its Engine to Play Doom In VR within 10 Min Max!
Hey VR Army! Now you can play DOOM on Oculus Quest 1 & 2 via SideQuest.
The original Doom is now fully playable in 6DOF in VR thanks to DR Beef but there are some programs and additional setups that needed to be done to play DOOM in VR on Oculus Quest. 
It won't take any longer than 8-10 minutes. And this is a fast to-the-point guide/tutorial on How to Install and Play Doom on Oculus quest 1 & 2 by sideloading it via sidequest.
This guide will not confuse you with a lot of features because there are a lot of customizations and mods available that you can download but our main goal is to set up Doom on Oculus Quest as fast as possible without sacrificing a lot of time deciding which mod to install or not.
But after successfully installing Doom via sidequest, I've given each and every detail regarding what are the best mods that you can install and other recommended comfort options and game settings that will make your "DOOM" experience more cruel and action-packed. 
"How To Install And Configure QuestZDoom To Play Doom in VR"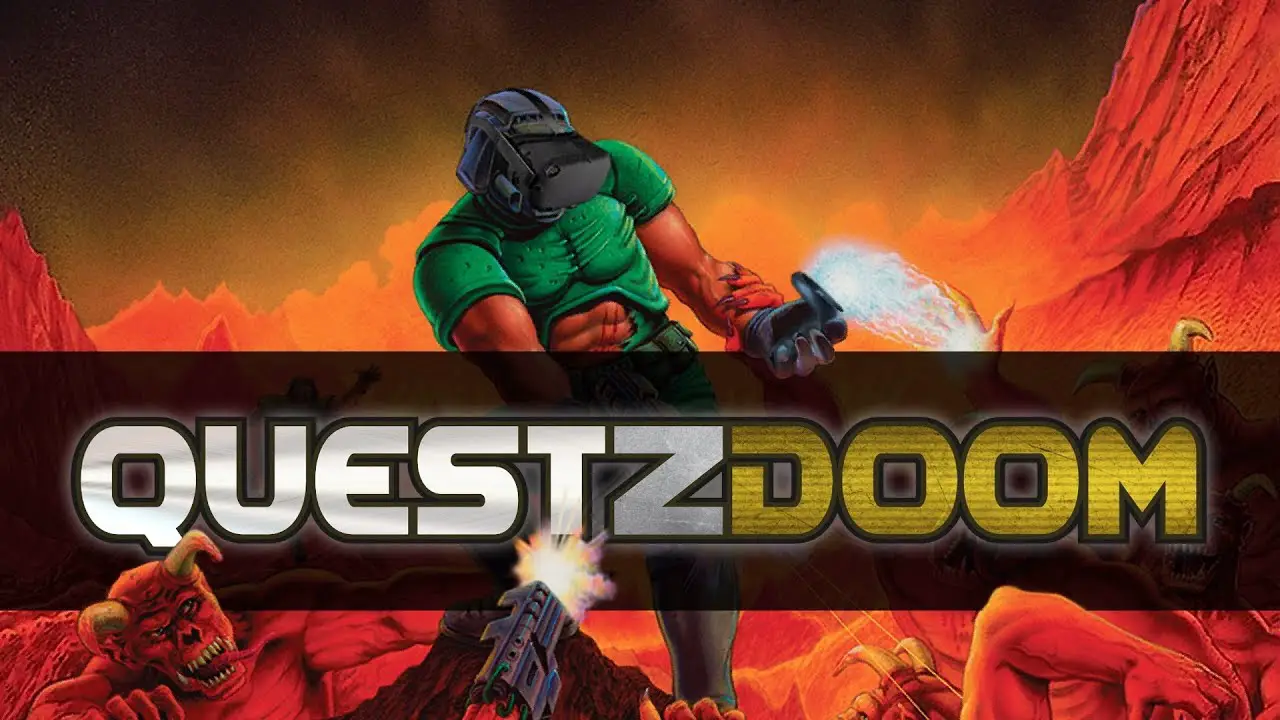 And for most of you who played this game while growing up, then this will be a nostalgic packed adventurous roller-coaster. All the links for the Mods and programs are added so you don't need to search it on other websites. 
All the resources to play Doom on the Oculus quest is here. So without further ado let's set up and Play QuestZDoom on Oculus quest thanks to Dr Beef and team and Sidequest.
***Before Playing QuestZDoom on Quest I suggest you Read this Article First 9 Ultimate Tips on How to Prevent Motion Sickness in VR Forever! as Doom VR is an Intense VR Game***
Here's How to Install and Play Doom in VR on Oculus Quest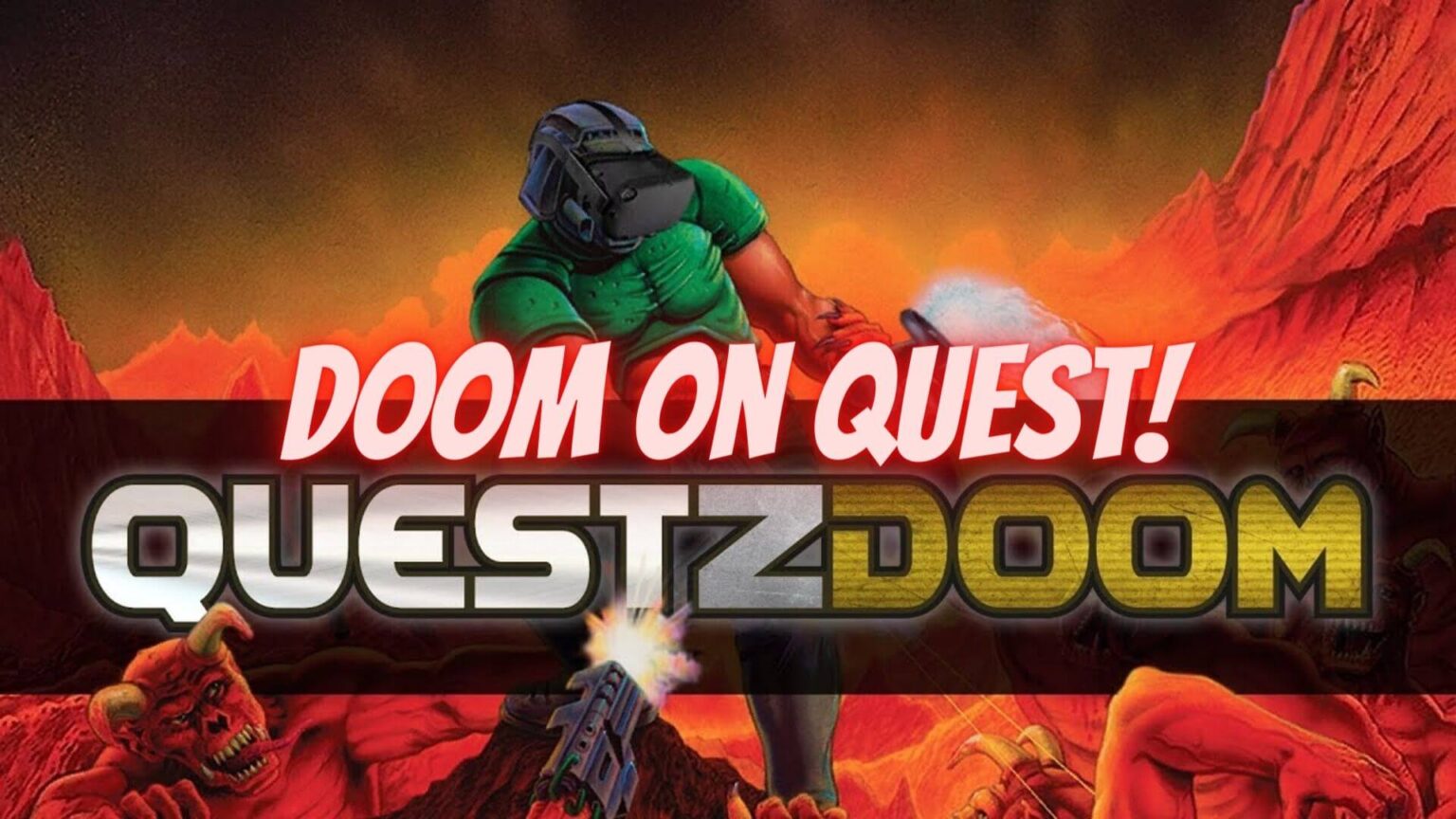 1. Setup Sidequest – Here's the Guide to Setup Sidequest
2. Download QuestZDoom through SideQuest – Here's the Link to Download QuestZDoom 
3. Download QuestZDoom Launcher through SideQuest – Here's the Link to Download QuestZDoom Launcher
4. Install and Copy & Paste Original WAD files
5. Comfort Options and Other Settings
6. Enjoy Doom in VR on Oculus Quest
Step 1 -3 is Basic but Step 4 and 5 is a bit confusing so continue reading on How to Locate and Install WAD files of your preferred game and what are the settings and options that you can tweak to enhance your Blood-Soaked Experience…
And Yes, that's it. That's all you need to do to install and Play Doom on Oculus Quest
Step 1: Setup SideQuest To Install QuestZDoom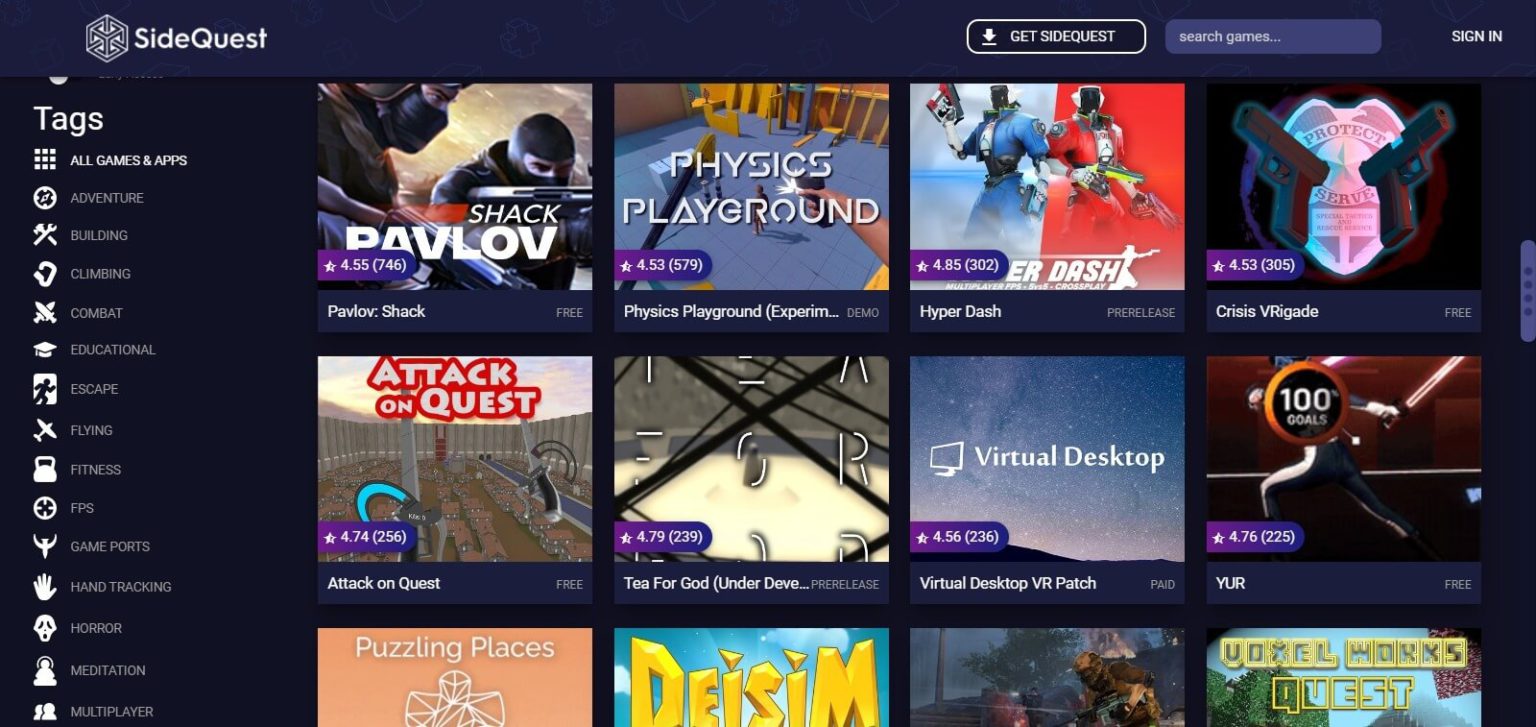 If you're not familiar with side loading and side quest and want to try Doom in VR for yourself, it's effortless to get it all set up.
So I've linked a couple of tutorials on how to start sideloading. It takes maybe five to ten minutes max to get it all set up and running.
Here's the link: How to Sideload Oculus Quest Using SideQuest: Windows & Mac
Want More SideQuest Games, then Here are Top 25 Best SideQuest Games to Sideload on Oculus Quest 
Step 2: Download QuestZDoom through SideQuest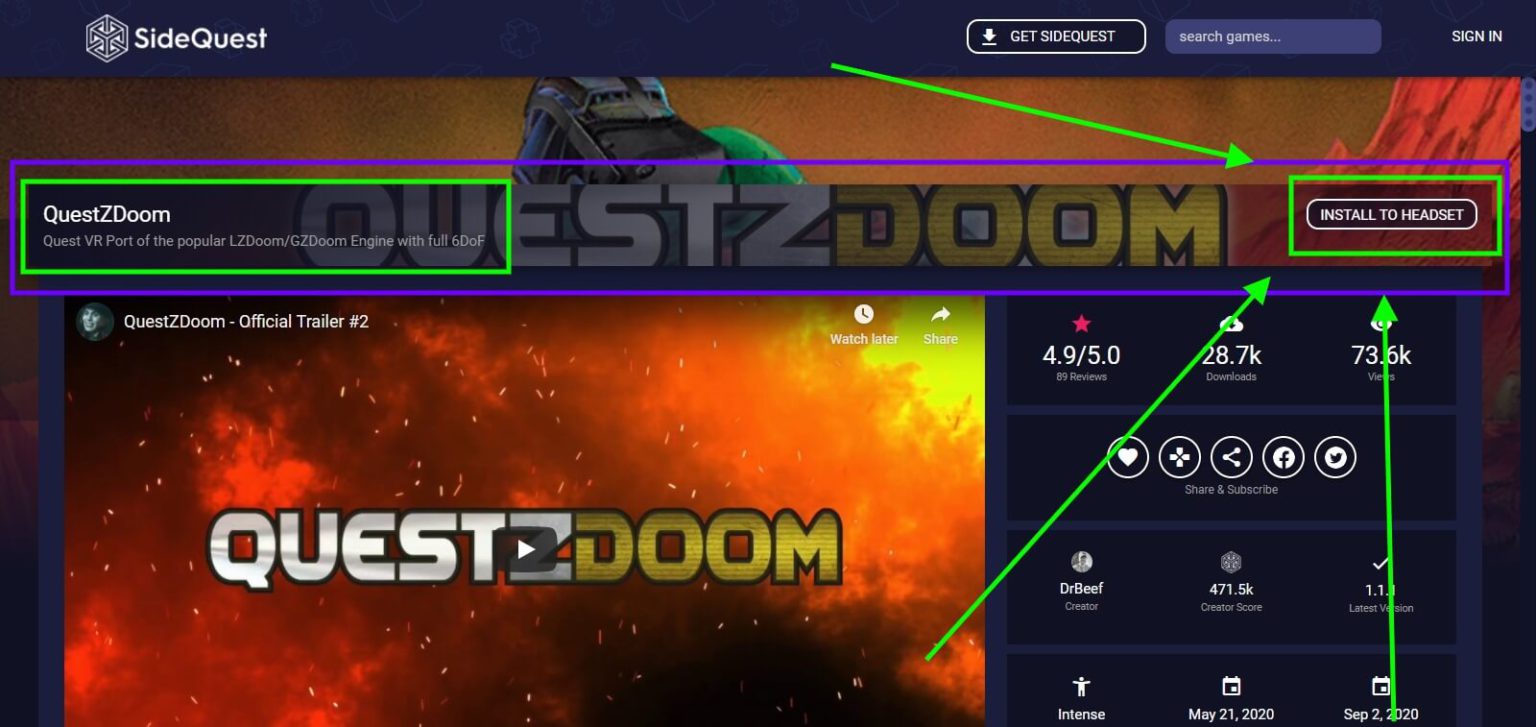 After Setting up Sidequest, ensure that your quest is still connected and that you have a green light in the top right-hand corner of side quest. Please refer to this guide.
Now Here's the Link to Download QuestZDoom. Click "Install Latest" while your quest is still connected to sidequest. This step will install QuestZDoom on your Oculus Quest without any errors.
Suggested:
2 Methods – How To Play Skyrim VR On Oculus Quest 1 & 2
Step 3: Download, Setup, and Configure QuestZDoom Launcher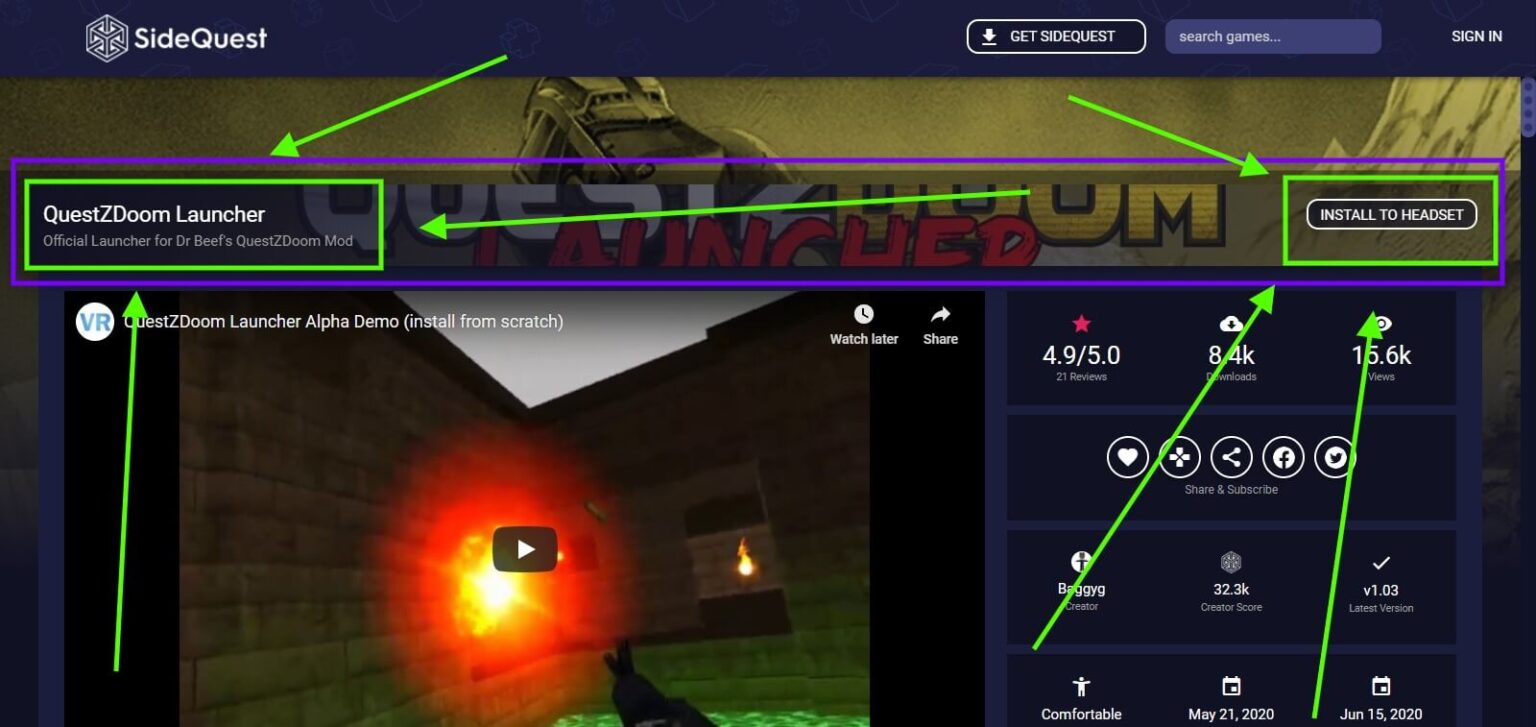 After Downloading QuestZDoom, Download QuestZDoom Launcher. Here's the Link to Download QuestZDoom Launcher. Download and install it in the same way you installed QuestZDoom on your quest.
How to Setup and Configure QuestZDoom and its Launcher
There are two required programs to install to play QuestZDOOM on the Oculus Quest — the QuestZDoom launcher and the engine (Step 2 & 3)
Once installed, start the 'launcher' from your list of Unknown Sources in the Library tab inside your Oculus Quest.
From there you'll choose which core game files to download, such as FreeDoom, followed by any other assets or mods you want to enable which can take a minute or more relying on your internet speed.
Every Mod is organized into columns: Core Games, Maps, Gameplay Mods, Weapon Packs, Textures, etc and you can download and install any packs according to your Preference. Like if you want more Blood when you kill an enemy, you can download that pack.
Step 4: How To Install Original WAD files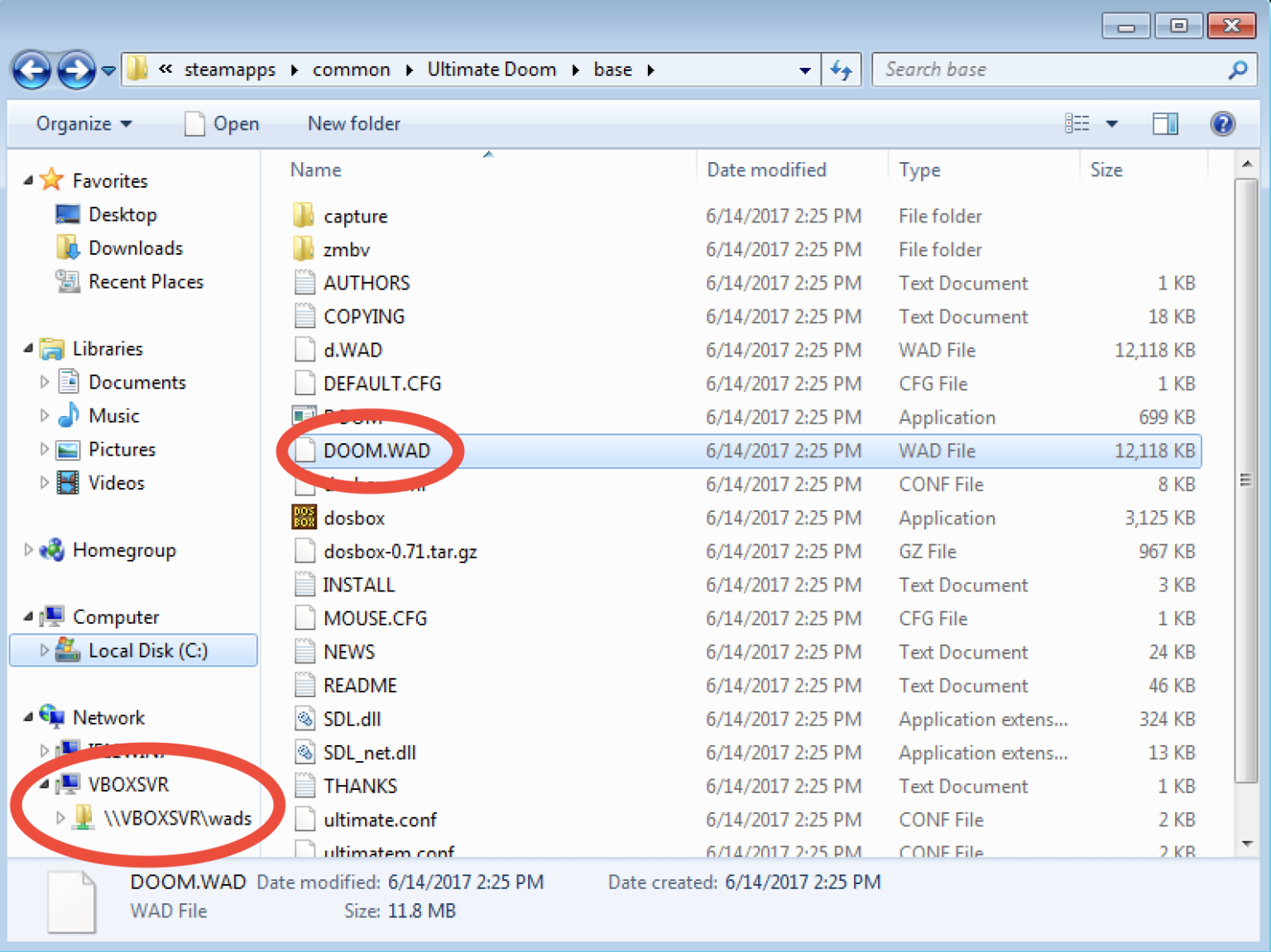 Currently, if you want to use QuestZDOOM to play the original DOOM, DOOM II, Heretic, or Hexen, you can do that. To do this, you need to own a duplicate of the complete games currently on the PC. You can download these games via Steam
So here's what you need to do :
Navigate to the local files of your game installation. For example, DOOM II on Steam installed to SteamLibrarySteamAppscommonDoom2

And from there open the 'base' folder.

Locate the file named " DOOM2.WAD " and copy it.

Now plug your Quest right into your COMPUTER and open SideQuest. Click the folder icon to open up the file browser on your Quest.

Scroll down and open up the 'QuestZDOOM' folder in your Quest directory.

Open the 'WADS' folder in this directory.

Paste in the source WAD file for the original id game that you copied and would like to play, such as 'DOOM.WAD' or 'DOOM2.WAD'.

Voila! Simply Close SideQuest and unplug your Quest and now you can Play any original ID software games like DOOM, DOOM II Heretic, etc.
Suggested:
How to Play Steam VR Games on Oculus Quest Wirelessly Using Virtual Desktop
Step 5: Comfort Options and Other Settings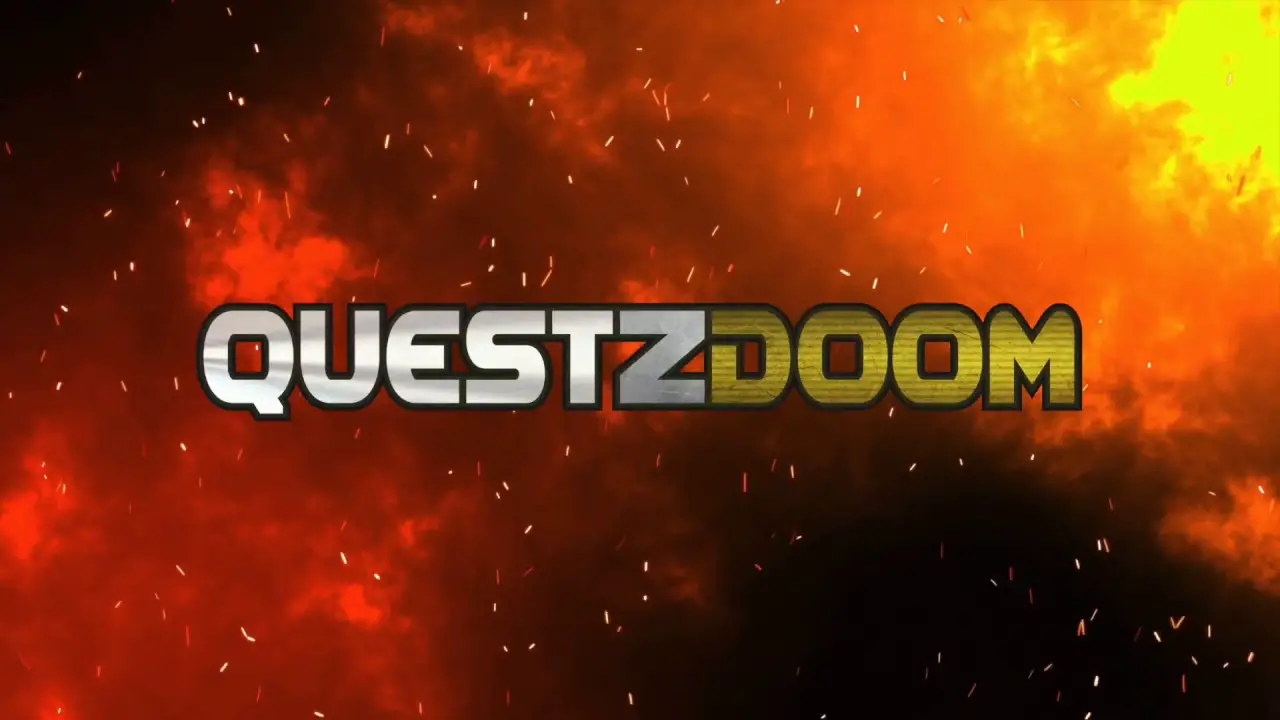 Under 'VR Options' you can adjust details like your character's height, enable teleportation locomotion, and even the size of weapons.
After adjusting those, You can Customize the Controls according to your preference and that is easily accessible.
I extremely recommend promptly opening the Options as well as taking a glance at tweaks you can make.
Read Next!:
Oculus Air Link: How To Play PCVR Games on Quest 2 WIRELESSLY
So you have no reason not to play DOOM IN VR on your Oculus Quest 1 & 2 because it is an excellent experience.
That's about it! If you have any type of questions about playing QuestZDoom, let us know down in the comments below as the comment section of VR Marvelites is always open for the VR Army!
Let us know what you think as well as share this Ultimate Doom VR guide with your buddies if it helped you! 
I think this game is an excellent get for side quest. Thanks for reading, and we'll catch up next time. 
More AAA VR Experiences : 
GTA 5 VR – How to play GTA 5 in VR for Oculus Quest
Alien Isolation VR – How to play Alien Isolation in VR
Suggested:
How To Setup & Use Roblox VR On Oculus Quest: 4 Steps: Under 5 MIN