How To Download & Install Oculus ADB Drivers 2.0 On Windows 11 [EASY]
The How To Guide For Installing Oculus ADB Drivers For Oculus Quest 1 & 2 On Your Windows 11 PC In Under 2 Minutes!
Installing the Oculus ADB Drivers is a big headache for Windows 11 users, so we decided to make a super-easy-to-follow guide for all the VR Army members who use Windows 11.
So Here's How To Install The Oculus ADB Drivers On Windows 11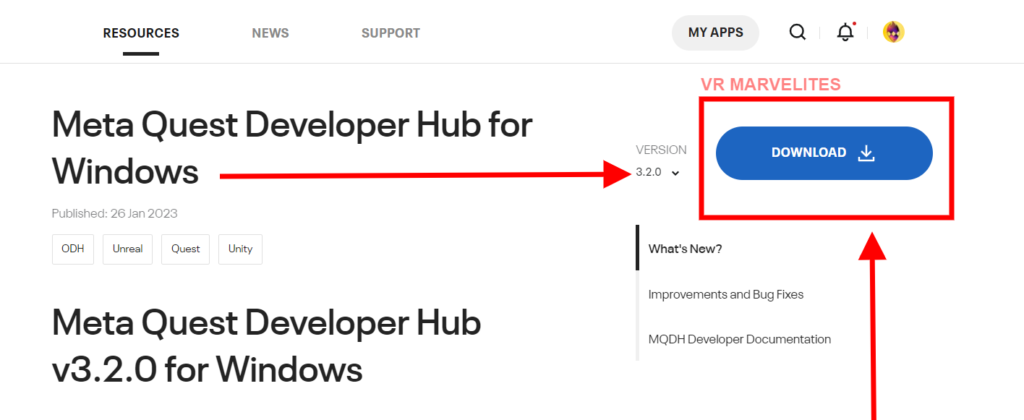 First, you need to

Turn On

the Oculus Developer Mode; Here's how to do that. It only takes 1 or 2 minutes to enable it.
After activating the Oculus Developer Mode, Download & Install the "Meta Quest Developer Hub for Windows"
Open the app, and go to DOWNLOADS In the Left Panel > then OTHER PACKAGES and there you'll see the "

OCULUS ADB DRIVERS 2.0

" For the Oculus Quest 2
Click DOWNLOAD and then Install it.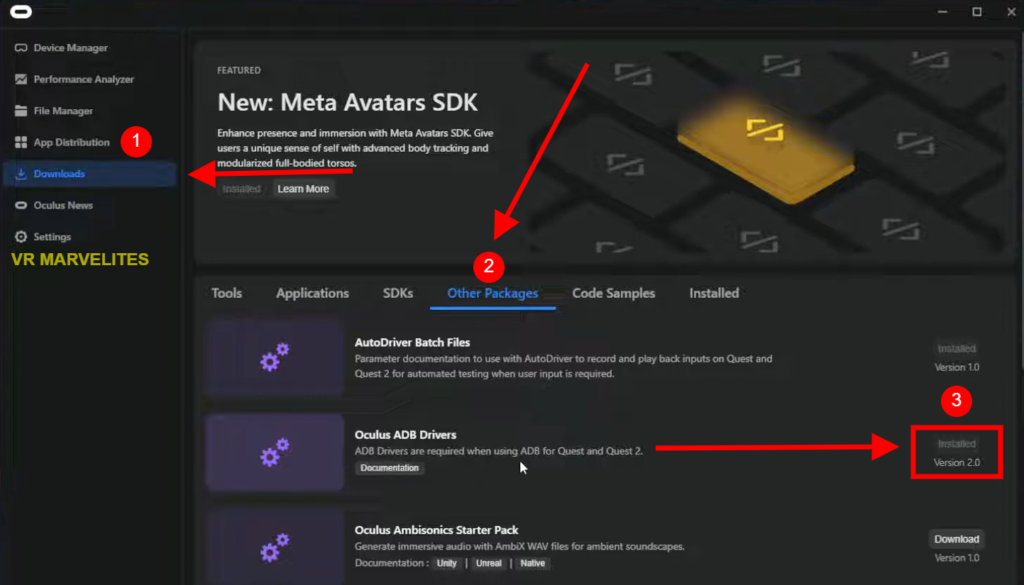 And there you have it, that's how you install the Oculus ADB Drivers version 2.0 for your Oculus Quest 1 & 2 on Windows 11!
Keep reading to know What exactly are these Oculus ADB Drivers, Why you need them and mainly How to use ADB Drivers with your Oculus quest 1 & 2.
What are Oculus ADB Drivers And Why Do You Need It?
Android Debug Bridge (ADB) is included in the Android SDK and is the main tool used to connect with an Android device for debugging.
As you all know Oculus Quest is an android device at its core so, in order to install external .apk files (standard android extension) like games and apps from Sidequest, we need to create a connection between your PC and your Oculus Quest.
How To Oculus ADB Drivers With The Oculus Quest 1 & 2?
After installing the ADB Drivers you install any game or app through sidequest, itch.io or any other .apk file.
This process is also called sideloading, so if you want to learn more and want to sideload your oculus quest 1 & 2 then here's the article: How To Sideload Oculus Quest 1 & 2 Using SideQuest: Windows & Mac.