How To Get & Install CUSTOM SONGS in Beat Saber Using 3 Steps – Under THREE MINUTES! (PCVR)
This Is The Quickest, Easiest, And Full Guide On How To Download, Play And Add Custom Songs In Beat Saber In 3 Steps Under 3 Min – Rift, Valve Index, HTC, Etc…
The Ability to play Custom Beat Saber Songs is a BOON to the VR gamers but the official beat saber doesn't allow us to do that. As hardcore VR enthusiasts and gamers, we always find a way to make our dreams happen. 
But Modding beat saber can be tricky for many VR gamers, that's why we thought we should make a guide that cuts off bluff and fillers.
So There are two ways to download custom songs and each of them only takes about two to three minutes max. Remember these methods don't work with Oculus Quest. This guide is only for PCVR headsets.
***If You're A Oculus Quest 1 & 2 User then here's the link: How to Add Custom Beat Saber Songs On Oculus Quest 1 & 2: 5 Steps***
Here's How To Add & Install Custom Songs in Beat Saber – Rift, Index, Vive (PCVR)…
Modding your Beat Saber
Installing Custom Beat Saber Songs (Manually) 
Unzip and Play Custom Songs on Beat Saber
2nd Method: Installing Custom Songs (Directly)
Yes, That's It. That's All You Need To Do To Install Custom Beat Saber Songs On Your Beat Saber
STEP 1: Modding your Beat Saber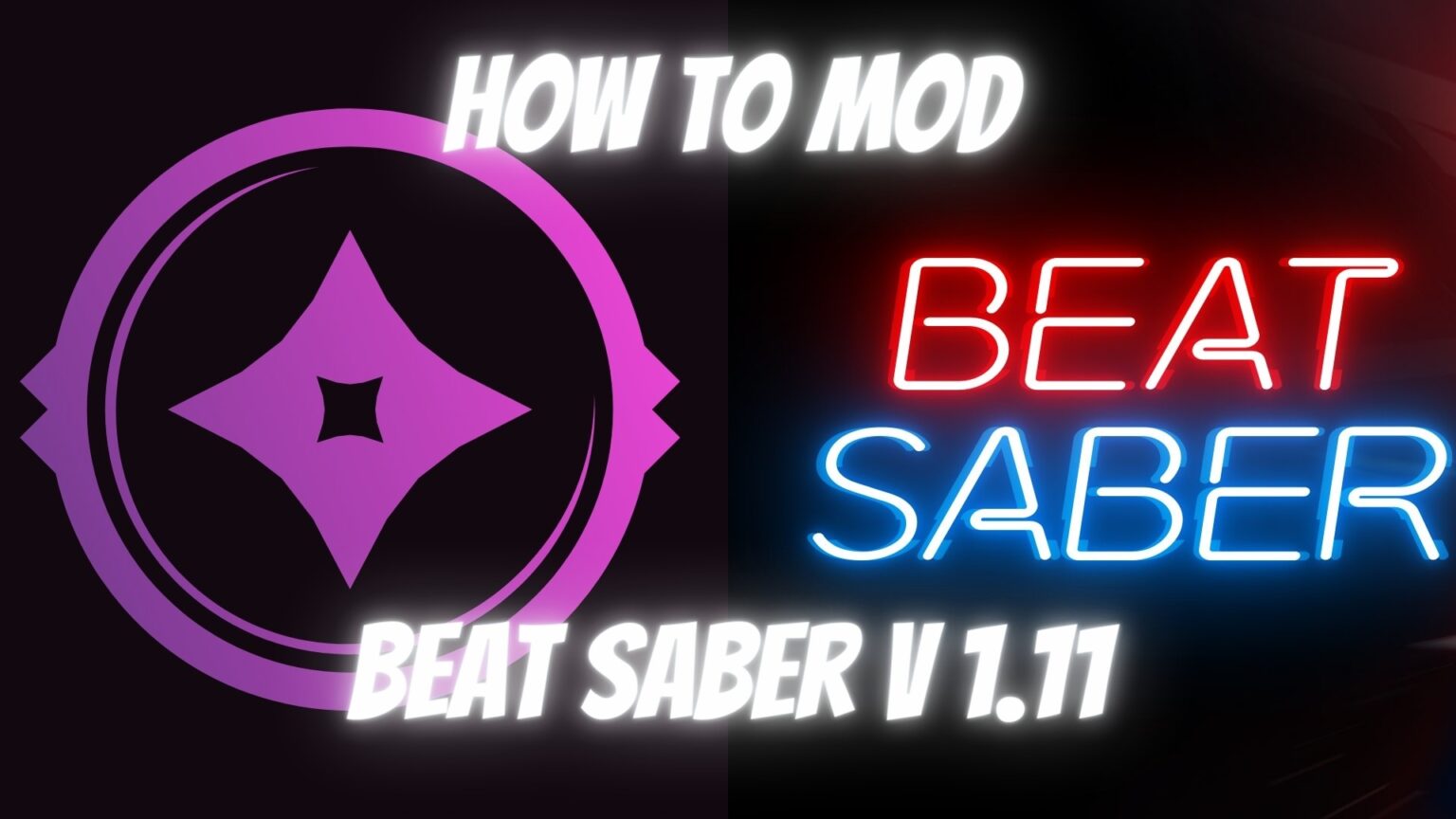 Step One is to mod the Beat Saber and in order to Mod Beat Saber, we have made a detailed but followable guide that's gonna show you Step by Step how to mod your beat saber without any errors and fails. 
The procedure of Modding Beat Saber would take you less than 7 minutes!
Step 2: Installing Custom Songs (Manually)
Now, after modding Beat Saber, now's the time you were waiting for! It's time to install custom songs on Beat Saber!
In The first method, we will be installing custom beat saber songs manually. So to download Custom Beat Saber Songs you can go to bsaber.com
This website allows you to download custom songs, as you'll see on the home page, there are already some custom songs that you can download.
You can search for whatever songs you want to install on beat saber. 
After searching for your favourite songs, Click the download button (Refer to the Images). This will download your Desired custom songs as a .zip file. Here's a list of Most Mesmerizing Beat Saber Custom Songs that are Visually Stunning
Step 3: Unzip and Play Custom Beat Saber Songs
Now, all you need to do is to Unzip and extract those zip files and for that, you can either use WinRAR or 7-zip. (Click on the names of the software, this will take you to the download page)
Right-click on the .zip file and extract all of the files to a new folder. Now drag the folder that you just made into the custom levels folder inside of beat saber.
Now, just open up your Beat Saber and at the bottom right, you can see the "CUSTOM LEVELS" tab, click on it, and there you can see all of your Custom Beat Saber Songs.
2nd Method: Installing Custom Songs (Directly)
The second method, which is the easiest way to download songs in Beat Saber is to directly install those songs onto Beat Saber.
While in Beat Saber, head over to the LEFT-HAND SIDE, you can see your "Mods Tab" here you're going to see a "More Songs" tab in which you can download songs instantly. After clicking that, you can see a TAB that has many Custom songs. 
You can also search for custom songs. Just select that song and just press the download button and it will automatically download in a queue on the left-hand side.
And that's how install custom beat saber songs directly on Beat Saber
Read Next:
How To Mod Beat Saber
So that's How you can PLAY CUSTOM SONGS in Beat Saber. Please share this article with your loved ones, it'll mean the world to us.
Here are some visually stunning Custom songs that I know you'll absolutely like: Top 8 Best Beat Saber Visually Stunning Custom Songs W/LINKS
And if you have any suggestions or problems while modding or adding custom songs then make sure to comment below. We'll really as fast as lightning. Until then, VR Army STRONG!
If you find this guide helpful and useful, then make sure to share this article with your friends and family and let me know you care. 
And also let me know what is your favorite custom songs you've installed on your beat saber. I'd love to know in the comments because the comments section of VR Marvelites is always open for the VR Army!
Suggested:
Top 13 Best Fitness VR Games for a Mix of Fun and Burn | VR Fitness