How To Install Oculus ADB Drivers And What are Oculus ADB Drivers And Why You Need It?
The How To Guide For Installing Oculus ADB Drivers!
What are Oculus ADB Drivers And Why You Need It?
Android Debug Bridge (ADB) is included in the Android SDK and is the main tool used to connect with an Android device for debugging.
As you all know Oculus Quest is an android device at its core so, in order to install external .apk files (standard android extension) like games and apps from Sidequest, we need to create a connection between your PC and your Oculus Quest.
And that's where the ADB drivers come into the play. The drivers set up a bridge between your quest and your PC and allow you to install any games and apps that are available in .apk format. 
This process is also called sideloading, so if you want to learn more and want to sideload your oculus quest 1 & 2 then here's the article: How To Sideload Oculus Quest 1 & 2 Using SideQuest: Windows & Mac.
Using ADB drivers you can download games from Sidequest or you can sideload any .apk file that you trust.
"Oculus ADB Drivers"
Here's How To Download and Install the Oculus ADB Drivers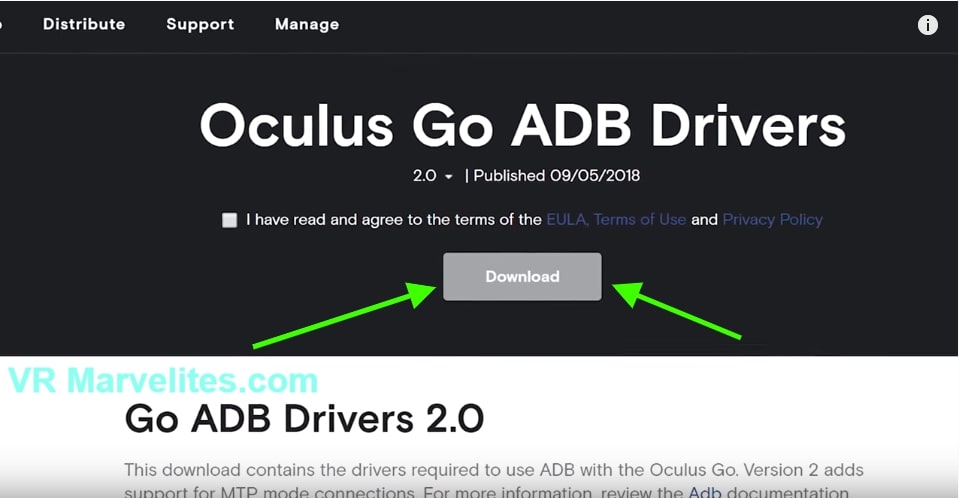 ***If you're running on a Windows PC you'll need to follow this step however if you're using Mac or Linux then you can skip installing the oculus ADB drivers.***
To communicate with our PC, we need to install ADB drivers to allow our PC to communicate and transfer files to your oculus quest.
All you need to do is:
Download the Oculus Go ADB drivers directly from the Oculus.
Once downloaded extract the folder where you want the drivers to be located using an application like WinRAR or 7-zip and open the extracted folder
Then right-click on

Android_WinUSB.inf

  and click install.
Once installed go ahead and restart your PC.
And there you go that's how you Install Oculus ADB Drivers Properly without any errors!
After Installing ADB Drivers You Can Sideload Your Oculus Quest 1 & 2 And Enjoy Pavlov VR, Contractors VR and other sidequest games for absolutely FREE.
Here are our Top 21 recommended Sidequest Games that Must Play (FREE)
Read Next:
How To RECORD YouTube VR Videos On Oculus Quest 2 2021 Guide