It looks like an online store has leaked the official accessories for Meta Quest 3, including European prices.
While Meta Quest 3 was announced in June, Meta remained silent about possible accessories. But The online store UnboundXR.eu is already listing accessories and their prices for Quest 3, as spotted by a Reddit user.
Another Reddit user said he contacted the store, and they claim the information comes directly from Meta!
The Online Store Lists The Following Products And EU Prices: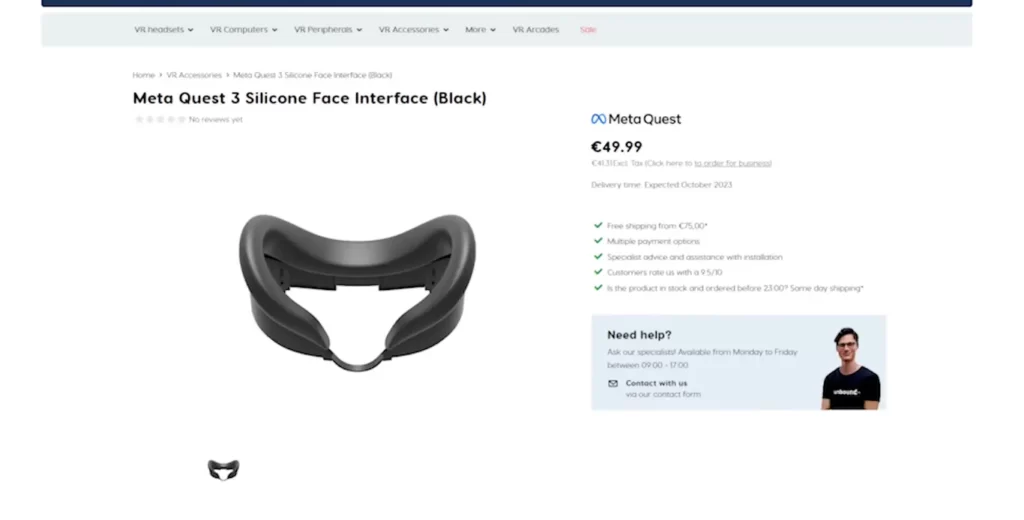 A Silicone Face Interface for €49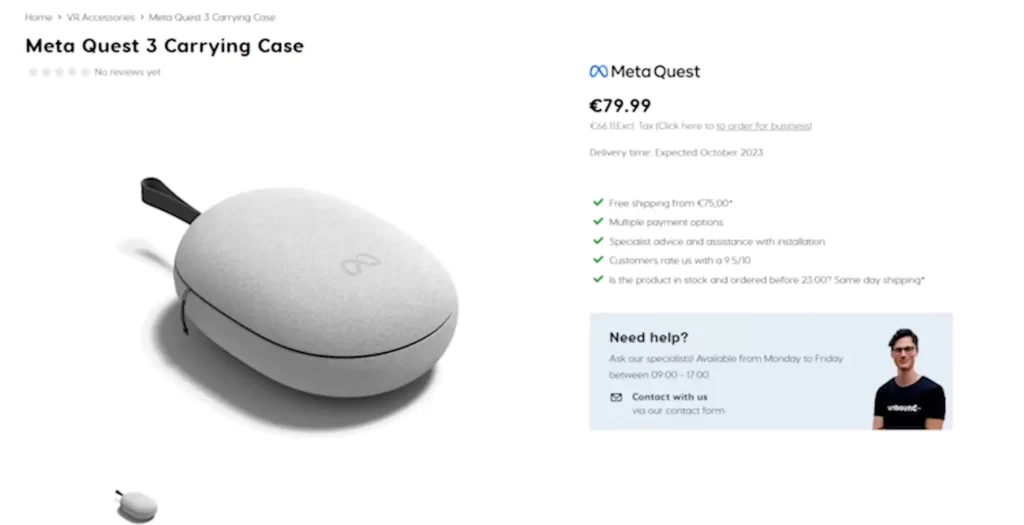 Carrying Case for €79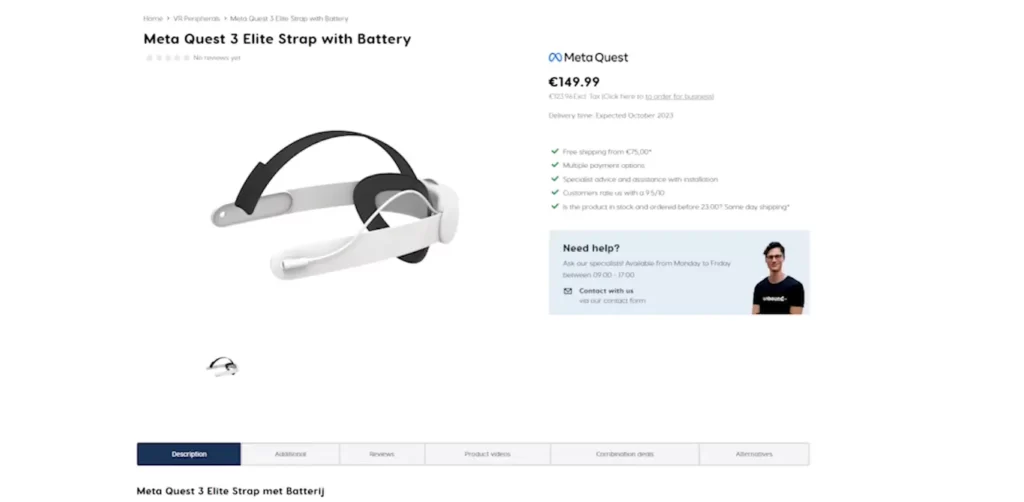 Elite Strap with Battery for €149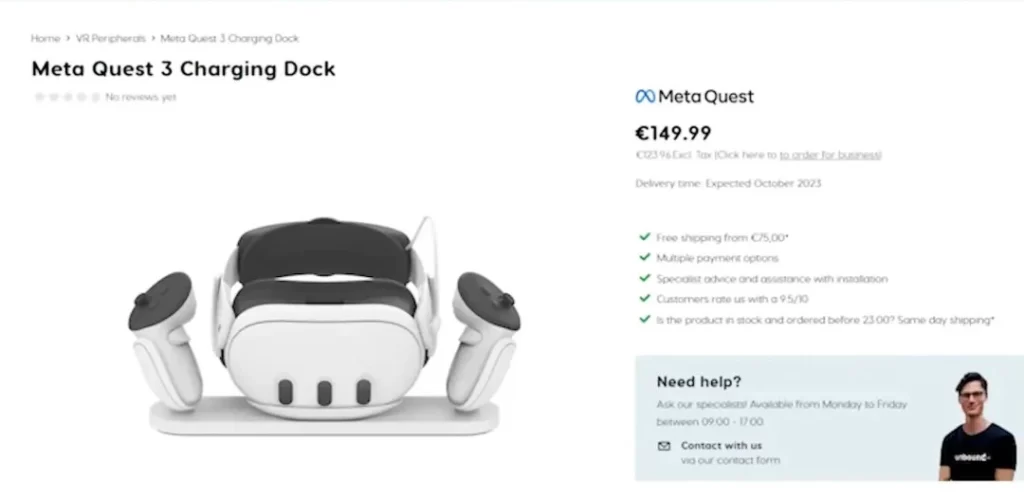 Quest 3 Charging Dock for €149
October 2023 is mentioned as the expected release date for the listed accessories.
Will Meta Quest 2 Accessories Be Compatible With Meta Quest 3?
The Meta Quest 3 is backwards compatible with the Meta Quest 2. However, accessories like the head strap, controllers, and facial interface from the Quest 2 will not work with the Quest 3.
To know the "Why", please watch the whole video!👆🏻
Will the Meta Quest 3 Be backwards compatible with Meta Quest 2?
Yes, the Meta Quest 3 is backwards compatible with the Meta Quest 2. The Quest 3 supports all 500+ games, apps, and experiences released in the Meta Quest Store.
This means that apps like Beat Saber and Bonelab will work with the Meta Quest 3.
Must-Read:
Will The Meta Quest 3 Have Full Body Tracking?