Lone Echo 2 Is Coming To Your Nearest Rift Headset On October 12th 2021 | Confirmed By Oculus
The Oculus exclusive finally sets its date on the Oculus Rift Store. Set the coordinates for Saturn: Lone Echo II will arrive on October 12 for $ 39.99.
Here we are, Ready at Dawn puts an end to this long wait and finally shares the release date of the highly-anticipated Lone Echo 2, the sequel to a VR game that amazed the whole VR community.
Lone Echo has been one of the most innovative adventure and exploration game in the VR universe, and now Jack and Liv are ready to return in Lone Echo II on October 12
The game was first revealed during the Oculus Connect 5 in 2018. Since then, the title of Ready at Dawn has continued to chain the delays.
However, the developers have not been idle since they have released Echo Arena on Oculus Quest.
Lone Echo 2 is an exclusive on the Oculus Rift platform (you can play it on Quest with the Oculus link or through Air Link).
In This Post:
Related:
The Ultimate HOW TO use OCULUS LINK Guide | Steam VR, MAC etc
Due to the proximity of the newly announced date, it seems likely that this time it will be the final one. The launch announcement was posted directly by Oculus:
Lone Echo 2: The Story
In Lone Echo 2, the story takes place in the heart of the rings of Saturn where players will of course find the zero-g gameplay that was one of the strengths of the first game.
Jack will again be accompanied by Olivia Rodes and will have new gadgets that will help him to overcome many adventures that awaits him.
By taking on the role of Jack, a pioneering android, players will help Captain Olivia Rhodes solve the mystery of the space anomaly.
A Message From The Ready At Dawn Studios
The Oculus-Tober?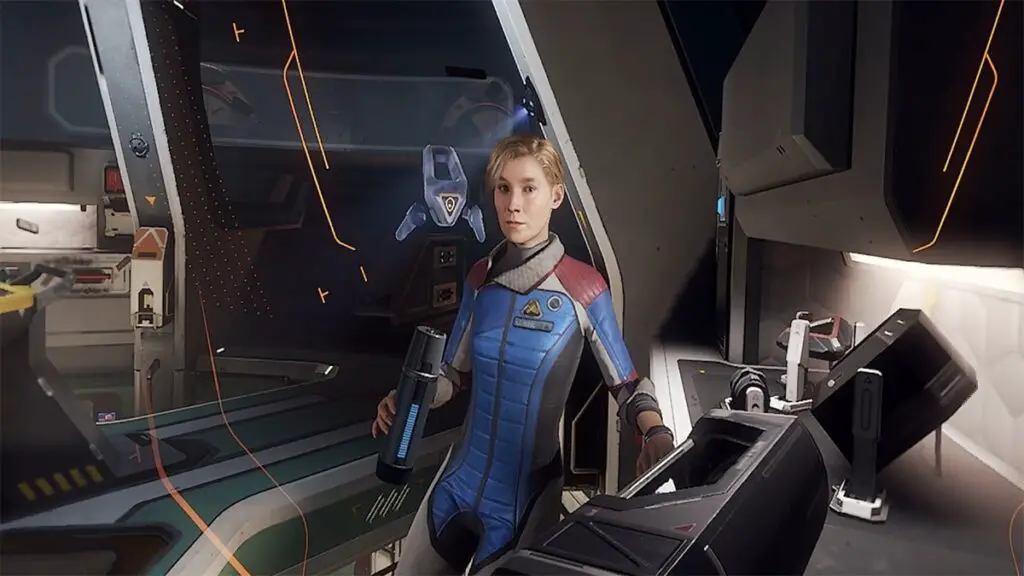 It seems that this coming October is going to be exciting for Oculus users. With the release of the Lone Echo II, the release of Resident Evil 4 VR, and Facebook Connect, it's clear that Facebook wants to demonstrate its dominance in the home virtual reality market segment.
Will you buy Lone Echo II, Resident Evil 4VR or both?
Suggested:
How To USE Oculus AIR LINK To Play PCVR Games on QUEST 1 & 2
Developer Ready At Dawn's title, bought by Facebook, will be the last exclusive for Oculus Rift.
Although you can play it without problems on Oculus Quest 1 & 2, thanks to the Oculus link and Air Link or Virtual Desktop.
To summarize: Oculus is also excited to announce that Lone Echo II, produced by Ready At Dawn Studios, will be available starting October 12, 2021, for $39.99, exclusively on the Oculus Rift platform.
Note that the Lone Echo's first part (Lone Echo 1) is available at the Rift store for only $9.99.
An absolutely ridiculous price for one of the best titles that you can enjoy in virtual reality. If you haven't played it yet, we highly recommend going for it.
Know more about Lone Echo:
Lone Echo
Lone Echo features some of the best VR movement with sharp graphics and a lengthy story.
Lone Echo is one of the most powerful, potent, and complete feelings VR games out there, and there's a good sense of companionship between your robot character jack and his human partner Liv. 
Every interaction is well-acted with some genuine emotion behind, and moving in zero-g using your arms to push and pull yourself with a little help from jets on your wrists is the star of Lone Echo.
There are also some great views too. Lone Echo is one of those games that demonstrates the value of VR.
It's one of the first things any oculus rift owner should buy/download. That makes it one of the best Oculus Rift games.
Some Notable Features…
Suggested:
Best Oculus Rift / Rift S Games of All Time | Rift Games (2021)